---
Reading Time:
3
minutes
THE best innings in Big Bash history has Chief Writer RON REED revising his thoughts on Marcus Stoinis:
MARCUS Stoinis? Words fail me. And that's probably a very good thing.
As I watched the Melbourne Stars big man smash the highest score in the nine-year history of the Big Bash at the MCG on Sunday night, a massive 147 not out, against the Sydney Sixers, one word kept popping back to mind.
Fool! That was the immediate, anonymous response I got when, a few minutes into the Stars' second match of this campaign, against the Hurricanes in bucolic Moe on December 22, I posted a tweet that didn't age well even that day, and has become positively decrepit since then.
Quote: Stoinis two chances in first six runs after 16 first match following terrible World Cup – surely most over-rated white ball cricketer in oz, especially by Warnie. Probably make 100 now. Unquote.
Oops!
Well, he didn't make 100 that day. Only 81 not out. Since then, his scores have been 33, 25, 58, 68 not out, 50, 0 and now this unprecedented monster, which gives him 478 all up at an average of a tick under 80.
There weren't all that many at the MCG to see it but those who were will be a long time forgetting it, which is not something that can be said about Twenty20 matches all that often.
This was the sort of batting that people used to rock up to see Chris Gayle produce before the West Indian whirlwind was banned from the competition for the heinous sin of chatting up a lady TV reporter.
Or that Glenn Maxwell is now producing seemingly whenever he feels like it, which he did only two nights earlier when he buried the hapless Renegades with an astonishing 83 off 45 balls with seven sixes.
That seemed like the innings of the summer until Perth's Mitch Marsh trumped it with 93 not out off 41 balls with eight sixes against the Brisbane Heat just 24 hours later.
Stoinis got his 147 off 79 balls with 13 fours and eight sixes, which is exactly 100 in boundaries.
If this is starting to become hard to keep up with for the fans, they can thank the national selectors who have discarded all three players – as well as a couple of other prominent performers in Usman Khawaja and Shaun Marsh – from the brief and meaningless one-day foray to India.
With these astonishing fireworks now happening on an almost nightly basis, in the wake of two disappointingly mundane and one-sided Test series against Pakistan and New Zealand, the Big Bash bean-counters and ratings watchers probably can't believe their luck.
Those who did make it to the MCG no doubt did so hoping to see another Maxwell masterclass but so dominant were Stoinis and his opening partner Hilton Cartwright that he didn't get a hit until the second ball of the 20th over, by which time the Stars were within reach of their total of 1/219 and the contest was all but over before the Sydneysiders could even take block.
If they're the main challenger, then it might as well be said again – if the Stars do not claim their elusive first flag this summer, they never will.
Stoinis began with a perfect cover drive for four off former Test paceman Jackson Bird and never looked back, scoring at twice the rate – at least – of his fellow West Australian, not giving a chance, and detonating sixes at will in the final four or five overs.
He was the Stars' highest scorer last year, too, with 533 at 53 and having had a stint with the Victorian Sheffield Shield team a few years ago he must be pretty much calling the MCG home now.
Embed from Getty Images
His summer hasn't been entirely without issues, having been unable to bowl so far because of injury and also being fined $7500 for a homophobic sledge of an opponent. But having not everything go his way is nothing new.
His career has had its ups and downs and, despite Shane Warne talking him up at every opportunity, he hasn't quite been able to get a crack at a baggy green Test cap, while his 41 one-day internationals and 19 T20s haven't been as successful as his undoubted talent suggests they might have been. Hence the scepticism to which this column has not laid exclusive claim by any means.
But the next big thing for the Australian men's team is the T20 World Cup on these shores next October and the way he is going he is going to be impossible to leave out of that.
Over-rated? Only a fool would say that at the moment.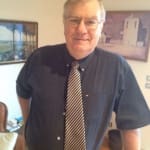 Author:
Ron Reed
RON REED has spent more than 50 years as a sportswriter or sports editor, mainly at The Herald and Herald Sun. He has covered just about every sport at local, national and international level, including multiple assignments at the Olympic and Commonwealth games, cricket tours, the Tour de France, America's Cup yachting, tennis and golf majors and world title fights.
Comments
comments
0 comments