---
Reading Time:
4
minutes
IT IS a good cricket team that can seldom find room for a fast bowler of the quality of James Pattinson, says Chief Writer RON REED:
NOTHING better explains how good the Australian Test cricket team has become this year – not even Steve Smith's prodigious batting – than James Pattinson's status as a rarely-used fringe player.
The powerful and popular Victorian fast bowler, at home in every sense, was every bit as responsible as Patrick Cummins was for wrecking New Zealand's first innings on day three at the MCG and more effective than Mitchell Starc. That was partly because Starc wasn't given the ball when play resumed, which probably says something in itself about the respect in which Pattinson is held.
By the time the first hour had ticked over, the match was as good as won and lost with the Kiwis half-out for 50-odd. Pat Cummins had three of them, including two in successive balls, and Pattinson had the other two – including their captain Kane Williamson, one of the four best batsmen in the world – as well as an lbw decision reversed by the DRS system and a dropped slips catch.
Little more than a session later, with the Kiwis sinking under a massive first innings deficit of 319, Cummins had taken 5-28 and Pattinson 3-34.
In short, they were both on fire, neither more so than the other. It was a formidable display of fast bowling ferocity, made all the more uncomfortable for the demoralised visitors in the certain knowledge that Starc – who twice destroyed them in Perth — was taking it easy at mid-on, awaiting his turn. Sure enough, he soon struck too.
Embed from Getty Images
Wherever he was, Josh Hazlewood might have been twitching just a fraction, too. He is injured, of course, which is why Pattinson is making a cameo appearance – incredibly enough, only his third in almost four years – and as selectors Trevor Hohns and Justin Langer made clear in England earlier in the year only Cummins is necessarily an automatic choice in all circumstances.
It is an enviable state of affairs, not quite unprecedented in modern memory perhaps, but up there with anything that has gone before. In my time watching cricket, I have had the pleasure of observing Dennis Lillee, Jeff Thomson and Max Walker destroy all-comers in the 70s — it didn't get better than that — and Glenn McGrath, Brett Lee and Jason Gillespie do likewise as the 20th century became the 21st, while Ray Lindwall, Keith Miller and Bill Johnston didn't elude us baby boomers by much.
One of the things about the current crop – apart from the fact that there are four of them, not three plus an understudy or two – is that Cummins, 26, and Patterson, 29, have been robbed by injuries of the opportunity to form a partnership over a decade or so.
Cummins, Pattinson and Hazlewood all made their debuts within a couple of weeks of each other – the latter two in the same match – in late 2011, but Starc has now played more matches, 55, than the other two put together. So has Hazlewood, 51 games after starting three years later.
Who knows how their respective records would stack up now if the Gods of the game had treated them all equally.
Who would be the best or most successful?
It's an impossible question to answer with any conviction – take your pick, really – but right at the moment Cummins is ranked No 1 on the ICC world rankings and has bagged 59 from 12 matches so far this year, followed by England's Stuart Broad 43, Starc and Kiwi Neil Wagner 41, and Nathan Lyon, 40.
His fifth wicket took him to 139 in total at a superb average of 21 midway through his 29th Test. By comparison, at the same point Lillee had 145 at 24.41, Shane Warne 134 at 24.50 and McGrath 121 at 25.48. Given they are generally regarded as the three greatest bowlers Australia has ever had, Cummins is in pretty swish company.
Embed from Getty Images
As for Pattinson, when I arrived in Birmingham in August for the first Ashes Test and discovered he was playing ahead of both Starc and Hazlewood I was only mildly surprised and was guilty of informing a few surprised Poms that in my humble opinion he was at least potentially and perhaps in fact the best of all the Australian pacemen.
Cummins 'performances since then have demanded a retraction but there is no need to squirm about it. Pattinson's strike rate of about 48 is right there with Cummins and Starc, both 47, and his average of 27 is only factionally inferior to Starc and Hazlewood, both 26.
Despite the scoreboard curiously listing him as fast medium at one stage – taking its cue from the CricInfo website, probably – Pattinson bowls just as fast as they. And bats better.
So it will be fascinating to see what the rest of his frustrating career has in store.

ONE other observation which is in danger of becoming a hobby horse of mine – why is the follow-on, available to captains who lead by 200 runs or more on the first innings, almost never used these days?
IMO it should be compulsory. Watching Australia bat again yesterday to extend a massive lead of 319 to somewhere well north of 500, thereby killing an already mortally wounded contest stone dead, was not much less boring than watching a net session on a rest day. For the Kiwis, it must have been torture.
This is a far too common feature of a format of the game that is in no position to inflict snooze-fests on spectators at the ground or watching in TV.
The most common excuse is that the bowlers deserve a rest but, hey, they worked for only 54 overs – a one-day innings, basically – at an average of 13 each in mild weather. How is that debilitating? And if it is because the next Test was back to back, then if they bowled the Kiwis out a second time midway through day four, which was highly likely, they still would have had several days rest.
Circumstances do vary of course and there have been isolated instances of captains living to regret enforcing the follow-on – famously, Steve Waugh in India all those years ago – but it's very rare. Also, Cricket Australia, and every other controlling body, would, naturally, prefer the turnstiles were kept open for as long as possible, so the rules are not going to change any time soon.
But they would if I was king.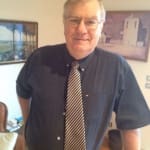 Author:
Ron Reed
RON REED has spent more than 50 years as a sportswriter or sports editor, mainly at The Herald and Herald Sun. He has covered just about every sport at local, national and international level, including multiple assignments at the Olympic and Commonwealth games, cricket tours, the Tour de France, America's Cup yachting, tennis and golf majors and world title fights.
Comments
comments
0 comments