---
Reading Time:
3
minutes
TEST skipper Tim Paine isn't going anywhere any time soon, says Chief Writer RON REED:
FOR all those Kiwi cricket fans who have flown into Melbourne for the MCG Test the best thing that happened on day two, by far, was getting Steve Smith out before he had completed his obligatory hundred at the great stadium. To tell the truth, some of we locals weren't exactly distraught at this unusual and unexpected turn of events, either.
The match was meandering along in second gear and needed some sort of circuit breaker – and this was it. Not Smith's departure for 85 per se, but the arrival of Tim Paine, who immediately changed the tempo of proceedings – and, to employ Molly Meldrum's pet phrase, did himself a favour.
There has never been any serious suggestion that Paine's captaincy incumbency is under threat but it is fair to suggest that a few more runs here and there would be welcomed by those who believe that a wicketkeeper batting at seven needs to contribute consistently, and in his case be able to move up to six if four fast bowlers or two spinners are required at any point.
That possibility was put on the table before this match when uncapped pace bowler Michael Neser was reportedly under serious consideration, and has been again with leg-spinner Mitchell Swepson added to the squad for Sydney.
Neser didn't get a game of course and Swepson almost certainly won't now that the batsman who probably would have made way, Travis Head, has made a hundred.
Embed from Getty Images
Without taking anything away from Head, Paine – for me – was the most interesting performer of the day as he carved out an aggressive, confident 79 off 138 balls as the pair of them put on 150 in 44 overs for the sixth wicket which almost certainly put a New Zealand win out of the equation, even at this early stage.
Paine reached his 50 – the seventh of his Test career and the first since Manchester during the winter – from 72 deliveries, at which point Head had faced exactly twice as many for just 18 more runs. That's not a criticism of Head, who needed a big innings to cement his own place, but rather an acknowledgement that Paine was doing what captains do, leading from the front.
There is probably no more popular figure in the Australian team so another big crowd – a tick under 60,000 this time – were more than happy to cheer him on. For a cricketer there is no better place to have the crowd on your side, especially if you're the Australian captain, many of whom have thrived there before, during or after their time in charge.
Three of them, Don Bradman (128.53), Steve Smith (128.71) and Bill Lawry (78.69), have the best averages there, while Ricky Ponting, Steve Waugh, Allan Border, Greg and Ian Chappell and Warwick Armstrong are also among the top 12 scorers there.
Paine's knock re-ignited debate about whether he is a good wicketkeeper who can a bit or an authentic wicketkeeper-batsman. It's an interesting talking point, not easily resolved, especially with an obvious candidate in Alex Carey waiting in the wings..
Of course, there is only one absolute stand-out here, just like there is only one Shane Warne among spin bowlers. That would be Adam Gilchrist, whose 96 Tests yielded 17 hundreds at 47.6, which is the average of a very good specialist batsman .
Some claim Gilly was not really a top-class gloveman but he took some superb catches and dealt well with Warne's bowling, a challenge for any keeper.
Brad Haddin made four hundreds at 33 from 66 matches and Ian Healy also got four from 119 matches while averaging 27.4. Paine averages better than 30, which puts him comfortably in this heady company except he has yet to get to three figures. But it shouldn't be forgotten that the others, with the brief exception of Gilchrist, did not have the extra responsibility of captaincy.
Embed from Getty Images
Carey's day will surely come but it's not in sight just yet.
Batting averages, of course, don't necessarily tell the truth, the whole truth and nothing but the truth but over the journey they are seldom too far wrong.
With that in mind, it was, literally, an uplifting couple of days for the baggy greens. It might not have improved Joe Burns' mood as he spent more than five sessions after his golden duck watching every other batsmen down to Paine improving their career benchmark with the slight exception of David Warner, whose 41 wasn't quite up to his overall 48 but certainly didn't do it any damage.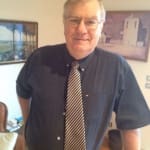 Author:
Ron Reed
RON REED has spent more than 50 years as a sportswriter or sports editor, mainly at The Herald and Herald Sun. He has covered just about every sport at local, national and international level, including multiple assignments at the Olympic and Commonwealth games, cricket tours, the Tour de France, America's Cup yachting, tennis and golf majors and world title fights.
Comments
comments
0 comments