---
Reading Time:
4
minutes
THERE was much more to the legendary cricketer Don Bradman than an unprecedented capacity for scoring runs, according to an insightful new book. Chief writer RON REED reports:
WHAT would Sir Donald Bradman have made of Australian cricket's infamous ball-tampering scandal that engulfed one of his many successors as national captain, Steve Smith?
It's a moot question given that the immortal batsman died in 2001, 17 years before the furore erupted in Cape Town, leading to Smith and his vice-captain David Warner being banned for a year.
But for many years after he retired as a player Bradman was a trenchant administrator who famously promoted respect for the spirit of the game, or of any sport for that matter, and what he had to say on such matters was often interpreted as gospel.
However, one of the people who came to know Bradman best in the last years of his life believes, himself, that the affair was a storm in a teacup to which the authorities over-reacted – and he suspects the great man would have agreed with him.
This highly debatable suggestion is proffered in prolific author Roland Perry's latest work, Tea and Scotch with Bradman, recently published by ABC Books.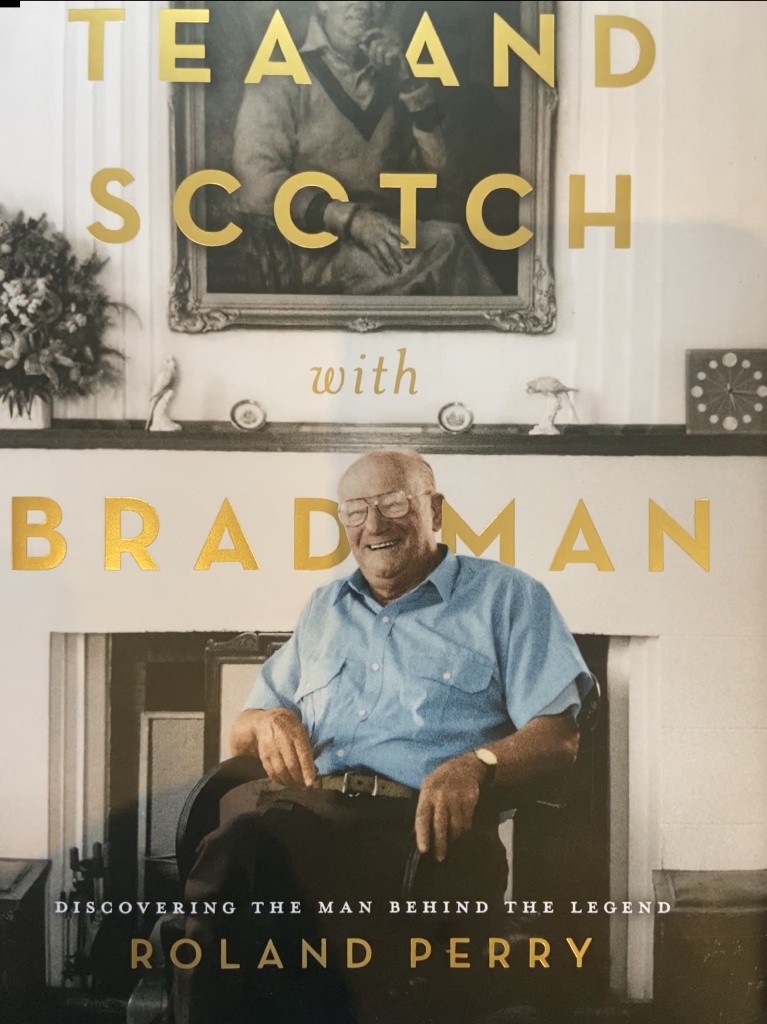 It is Perry's 34th book, 10 of which have been about cricket, half of those focusing on Bradman, including an acclaimed biography, The Don, in 1995.
He does not publicly claim to be an unrivalled authority on all things Bradman but would probably get few arguments if he did.
This is because he spent six years travelling from his own home in Melbourne to Bradman's in Adelaide for lengthy interviews, as well as countless hours on the phone and a constant exchange of letters, not all of which were about cricket.
"I'd had more access to him than any other journalist or writer, experiencing him both in public and in private," Perry says in his introduction to Tea and Scotch.
"By the end of six years of discussions, I knew him well. We had developed what Bradman defined as 'a good friendship'. His moods and his personal characteristics had become familiar."
So Perry has now set out to "explore what made the greatest sportsman of the 20th century tick … to give a more rounded view of the man and his inevitable complexities, to address the misconceptions of the real and imagined 'Don Bradman' and to explore the mythology surrounding major incidents in his life."
Although there have been well over 50 books devoted to Bradman, this approach is, if not unique, then almost certainly unrivalled in its conception and execution.
There have been plenty of people over the journey, including a few old team-mates, who have not been a fan of the man, as opposed to the cricketer, but Perry is definitely not among them. That said, he cannot be accused of hagiography.
He asserts that Bradman was decades ahead in his thinking on many issues and had few peers, if any, in his comprehension of cricket history.
For instance, he was not as predictable as you might, well, predict on the thorny issue of corruption.
"I rang him in 1998 at the height of the match-fixing fiasco with Hansie Cronje (and others), thinking he would tut-tut the entire episode," he writes.
"Given his moral outlines for the spirit in which the game should be played, I expected a comment on how to restrict or end such practices. I often received the opposite response to that expected.
"'You have to read the history,' he said. 'The game grew rapidly in the early 1800s based on gambling and betting. It's nothing new. It has never died away and will not.
"'There will be admonishment and sanctions and the game will move on. Then in a decade this blight on the game will rear its head again.'"
Perry added: "As I write this two decades from that discussion, Bradman has been proved correct again.
"Bradman was not around for the 2018 ball-tampering fiasco, but I believe his reaction may have been similar to his view of the gambling issue.
"The action of 'planning' the tampering was wrong and needed to be sanctioned. He would have agreed with that. But perhaps not with the over-reaction from Cricket Australia, which saw three of its Test players humiliated and then penalised heavily with suspensions from playing.
"Various forms of scuffing up the ball – 'tampering' – have been going on since the game began. It is not new and will continue when the storm in a tea-cup has blown away."
Perry also claims that Smith, Warner and Cameron Bancroft were victims of unfortunate timing, in that CA was in the process of organising sponsors and selling media rights and felt compelled to "make examples and scapegoats" of the trio.
One suspects that The Don would also have cracked down hard on them, but we will never know. Nor will Perry, but his many insights into the Bradmanesque thinking and attitudes certainly provide fascinating food for thought on this and a multitude of other topics.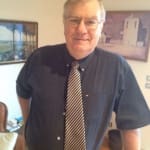 Author:
Ron Reed
RON REED has spent more than 50 years as a sportswriter or sports editor, mainly at The Herald and Herald Sun. He has covered just about every sport at local, national and international level, including multiple assignments at the Olympic and Commonwealth games, cricket tours, the Tour de France, America's Cup yachting, tennis and golf majors and world title fights.
Comments
comments
0 comments