---
Reading Time:
4
minutes
CARLTON fans have good reason to think they might be on a winner at last, says Chief Writer – and Bluebagger – RON REED:
CARLTON coach David Teague has explained why he is so keen to get goalkicking wizard Eddie Betts back in navy blue and it's not just because they've got history together.
"As much as I think he can still play AFL footy, what he does off the field that people don't see, he will make 25 players in our footy club better. That excites me as much as anything," Teague told a capacity audience at the fortnightly Friday lunch hosted by former Blues star Percy Jones at the North Fitzroy Arms pub.
Teague, 38, will be something of a star recruit himself at Carlton next season, having revitalised the famous old club by winning six of 11 matches after replacing the sacked Brendan Bolton midway through the year just gone – and by completely changing the strategic emphasis from dour defence to enterprising attack.
He is promising Blues fans more of the same, saying he had been "pulling my hair out" in frustration as he watched the team struggle week after week to score more than 50 points before he was given the chance to change the methodology.
The many Carlton fans in the room applauded loudly at this, none more than Jones, whose four premierships as a player included the memorable 1972 triumph over Richmond in which 50 goals were kicked, 28 by the Blues and 22 to the Tigers.
Aggressive football has always been the trademark of the great Carlton teams responsible for an equal record 16 premierships.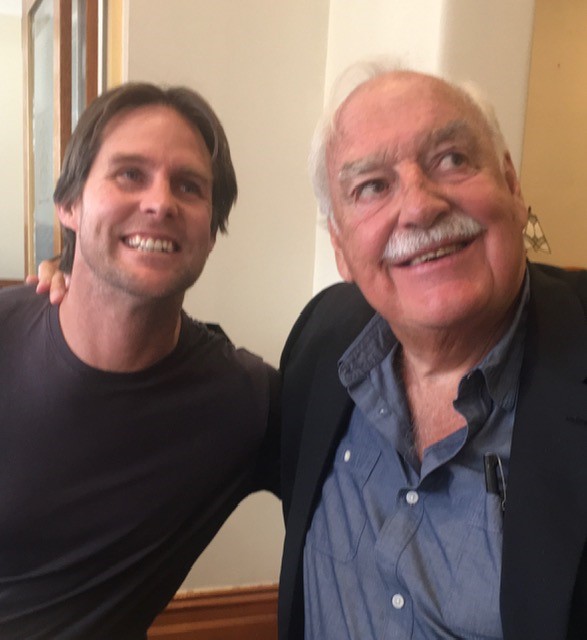 I suspect Teague is going to prove to be an extremely popular leader at this famous old club, which is so desperate for success after two decades without a sniff of a flag and a long and dispiriting occupation of the nether regions of the League ladder, most recently under the failed regimes of Mick Malthouse and Bolton.
Why? He comes across as an impressive young man, articulate, personable, thoughtful and disarmingly honest, a country boy – from Katandra, near Shepparton – who lives and breathes footy for footy's sake, with no obvious tickets on himself.
He wasn't a great player himself in 33 games for North Melbourne and 50 for Carlton (although he did win a best and fairest for the Blues) as a safety-first defender who played, he says, with the fear of failure always hanging over his head.
Having been heavily influenced in his coaching apprenticeships by Denis Pagan, John Worsfold and the late Phil Walsh, Teague has emerged with a realisation that footy is also showbiz and it is important to be entertaining – which kicking 50 or 60 points a game is not and never would be.
His players agree with him, apparently. As a group, they lobbied for his caretaker status to be made permanent, with at least one of the bigger names having made it clear he had been fast losing enjoyment of the workplace because of negative mindsets.
He is a players' man, happy to spend the bulk of his time dealing with them while the assistant coaches look after the logistics. "I love footy, I love coaching, I love being with the players," he said.
This helps explain his determination to reunite with Betts, with whom he played at Carlton for two years before helping coach him at Adelaide.
While many query the wisdom of recruiting Betts at age 33 with his best days clearly behind him, Teague is adamant there is plenty of upside on and off the ground.
He said it had been disappointing to watch Betts playing last season without the natural joy he brings to the game, except for his 300th in which he "played for himself and his family" and kicked six goals against the Gold Coast Suns, including the AFL goal of the year for an unprecedented fourth time.
Embed from Getty Images
"Everybody loves Eddie. No-one says a bad word about Eddie unless you're playing against him and as soon as that's finished they're in love with him again," Teague said.
"He is a loveable person with great energy and it will be great to see him back in navy blue. We just have to get him in that (300th game) mindset again. I know his age is going against him but if we can get him going don't be surprised if he has a really good season."
And if he does? Teague said Betts had asked for a two-year deal – which Gold Coast had offered him, along with a lot more money – but had been told: "Trust us. Play well, and you'll get another year."
Teague is happy with the quality of his list, singling out two or three for fans to watch. Former No 1 draft pick Jacob Weitering, he says, was beaten by his direct opponent only once this year, while the often maligned Levi Casboult has become "the best second ruck in the competition," playing both forward and back and giving 100 per cent in whatever he is asked to do.
And the brilliant Patrick Cripps will be more valuable than ever, having now realised – after watching the team beat Fremantle without him — that he doesn't have to do it all. "He wasn't being selfish, he just wanted to pick up the team and take them with him," he said.
Now Cripps is aware of the roles others are playing around him – which is not always the case with superstar midfielders, Teague said.
"I worked with Patrick Dangerfield for a couple of years (at Adelaide) and he probably doesn't quite get it the same as Crippsy. I love Paddy, he's great, but out there his awareness of others is not quite where Cripper's is."
Teague also took a potshot at Fremantle champion Nat Fyfe's remarks when accepting his second Brownlow medal that he was grateful for team-mates looking after his man.
"I got what he was saying – he was trying to thank blokes. But what he was actually saying was, 'You guys keep chasing my man and I'm just going to hunt the footy,' which I actually think is a bit selfish.
"I said to Cripps, 'If you ever say that, I'll clip you.' It's not what footy's about. It's about team, about playing a role."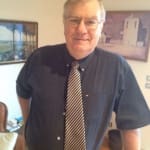 Author:
Ron Reed
RON REED has spent more than 50 years as a sportswriter or sports editor, mainly at The Herald and Herald Sun. He has covered just about every sport at local, national and international level, including multiple assignments at the Olympic and Commonwealth games, cricket tours, the Tour de France, America's Cup yachting, tennis and golf majors and world title fights.
Comments
comments
0 comments