---
Reading Time:
4
minutes
IS nothing sacred? With the Davis Cup turned into a circus and some clown wanting the Melbourne Cup moved, STEVE PERKIN warns of yet another ugly sporting intrusion:
GOLF is under threat.
The Americans are building 12-hole courses so that you're not away from important things like the latest reality show on television.
To ensure you don't go into Outdoor Shock Syndrome, they're adding television screens so you can watch yourself play and pretend you're in your lounge room. And there will be a massive bar in the middle to service all 12 tees.
They're even making the holes larger so more people can get wildly excited about holes in one.
All this need-for-speed and instant gratification from the country that gives us the two slowest games on the planet – baseball and gridiron. And don't get me started about the final minutes of an NBA game.
Thankfully, I'll be dead before I learn whether golf's wonderful traditions survive this onslaught. All I can do is fight the good fight.
With that in mind, 16 males will head down to the Mornington Peninsula this weekend to play three 18-hole rounds of golf. We used to play four rounds, but we're older. Thirty-four years older, in fact, since we first played this event we call the Portsea Classic.
It's a humble affair and it has been an interesting social journey.
Three of our number have died, among them Peter McNamara, the wonderful tennis player who played once in the late 1980s. Macca drove from Portsea to Mansfield to do a sportsman's night on the Friday, and returned on the Saturday morning in time for the 8am tee-off, to be told he'd been docked 10 shots from his handicap because he wasn't drinking with us in Portsea.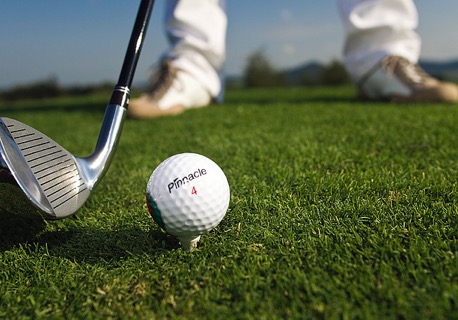 Two are confirmed alcoholics who no longer touch alcohol. There could be others, but they're still "unofficial".
A handful have swapped wives and there have been plenty of kids and grandkids.
Personally, I struggled getting a leave-pass in the early days because I'd be leaving behind a wife and four kids to head off and play golf and drink with mates.
So, I'd mow lawns, vacuum the house, wash cars… do all manner of things in the preceding week to avoid having the kitchen sink thrown at me as I waved goodbye.
Now, 34 years on, my wife couldn't give a stuff when I'm leaving or when I'm getting home, because she's got the bed to herself, can watch whatever she wants on telly, and doesn't have anyone to compete with for the couch.
And when I crawl in the door, she no longer waits to hear the stories of humour and debauchery, because she's learned from recent experience that there aren't any worth hearing. We play golf, sip a few reds and go to bed, because we're all in our 60s and totally out of gas by 10pm.
Not like the good old days.
We tried to include women one year but it was a complete failure. The girls wanted to dance and had recorded a night of disco music. But somebody turned on the television and Greg Norman was playing Jack Nicklaus in the semi-final of the World Matchplay, so, for the blokes, that was the end of the dancing.
For my sister, Corrie, who runs a nice little bookshop in Hawksburn, this became too much so she tried to pull the television antenna off the roof. I caught her, put her in a wardrobe and laid the wardrobe down on the floor so she couldn't open the doors.
And as the Matchplay unfolded, I forgot about her. For quite a while.
I think the Portsea Classic contributed to her marriage breakup, and I never included women again.
Brendan Donohoe, the award-winning political reporter with Channel 7, has been a long-standing player in the Classic and for several years had a mortgage on finishing last.
After back-to-back-to- back last placings, I informed his wife, Caroline Wilson – yes, the football reporter – that I was kicking her husband out of the Classic because he was ruining the battle for last place.
She begged me not to and promised to give him golf lessons for his birthday.
Brendan went away and was taught a new swing, and while he has never won the Classic, his name is in gold ink – the ultimate aspiration of ever club golfer – on a board at the Sorrento Golf club.
This year will see us play rounds at Portsea, St Andrews Beach and Peninsula. Beautiful courses which make me wonder why people fly over them to play anywhere else in the world.
We'll uphold golf's finest traditions and, sure as eggs, we'll run into a couple of other groups in the public bar over the weekend who are doing exactly the same thing as us, although they'll be younger and will still be there when we're gone.
We'll tell stories about the pure four-iron on the sixth, the missed putt on 12, the four bunker shots on 15 and the tiring walk up the hill on the last.
To a man we'd get no pleasure in playing 12 holes or acing a par-three where the hole measures two feet across, or seeing our terrible swing on closed-circuit television.
May golf always remain an 18-hole slog, and let's celebrate the fact that Sandringham public course has survived plans to be cut and will stay 18 holes.
That's the way the Scots invented it, and it's their game, not those hijacking Yanks.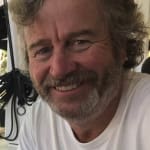 Author:
Steve Perkin
STEVE PERKIN had a long and distinguished career as a journalist, covering sport and general news and writing daily columns for The Age and the Herald Sun. He was also executive producer of The Footy Show on Channel 9 for three years.
Comments
comments
0 comments