---
Reading Time:
4
minutes
WHATEVER you think of the Greater Western Sydney' short history, you have to wish them well in a historic Grand Final, says Chief Writer RON REED:
EXCUSE me, I wish to book a seat on the Greater Western Sydney Giants bandwagon. This shouldn't prove difficult. There has never been any shortage of room on it. Indeed, it has been estimated that fewer than 10,000 of the 77,828 spectators who saw the rank outsiders – untipped by any of the alleged experts in the so-called footy bible, the Herald Sun – upset Collingwood in Saturday night's preliminary final were wearing the orange and grey.
However, that doesn't mean there wasn't anyone else barracking for them. Actually, the more accurate way of putting it is that there were many, many thousands – maybe even millions – urging the Giants on just because they wanted to see Collingwood on the wrong end of another heart-breaker. You can count me in that category.
Churlish? Bad luck. When you've spent a lifetime barracking for another team – or teams, in my case – that have always had a traditional rivalry with the Magpies, you become immersed in an antipathy (hatred is a tiny bit too strong to describe emotions and sentiments based on something as noble as sporting competition) that is impossible to shake off no matter how many seasons come and go.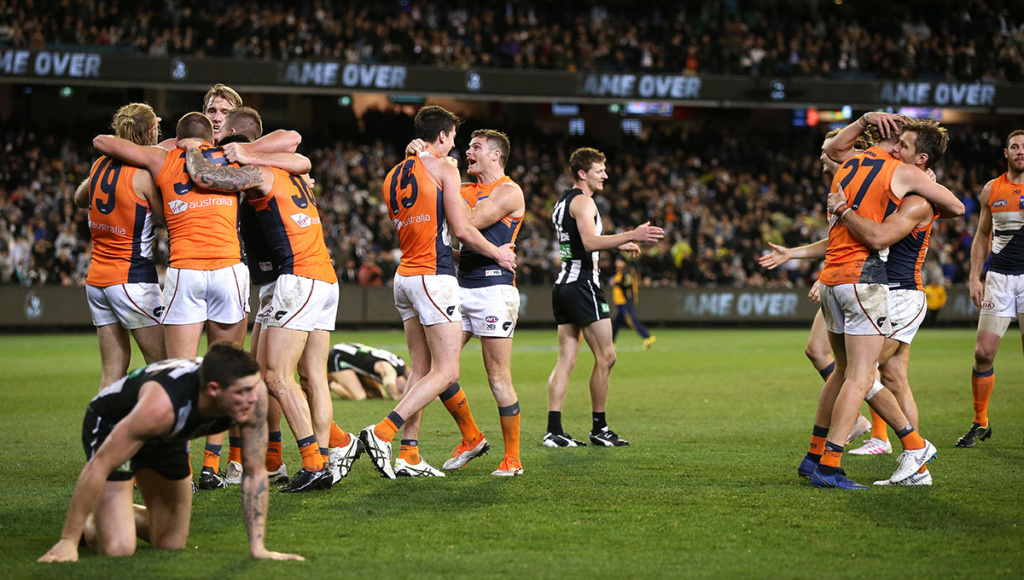 In Australia's most popular sport, there's the Magpies – and the rest.
There's not much neutral space when they are involved. Not where I sit, anyway.
So one reason I'm glad the Giants have got to the Grand Final is that if they hadn't, I would have been forced to throw my lot in with Richmond – and that's nearly as unacceptable. It always has been ever since those memorable showdowns in the early seventies, when Carlton and the Tigers met in successive deciders, winning one each at a time when there was a ferocious depth of feeling between the two clubs which bordered on authentic enmity.
It won't be like that on Saturday for the simple reason that the Giants have been in the competition for only eight years which is not nearly enough time for them to become anybody's arch-rivals, not even their neighbour Sydney's.
They're not popular with the fans of other clubs because they are seen to be the AFL's version of the Frankenstein monster, created in a laboratory and equipped with every advantage money could procure – except a soul. They even reside in outlier territory, far from any of the traditional heartlands of the game.
The reason they have very few supporters is that there is no real reason for anyone but their close constituents to support them.
However, that will change in the Grand Final if for no other reason than that the underdogs are always the beneficiaries of a groundswell, never more so than when the Bulldogs, broke their long drought in 2016.
The two clubs don't have much in common other than the "western" part of their identity but perhaps the Sydneysiders will be able to draw on whatever intangible advantages accrued to the Bulldogs simply through being the team that many of the fans of 16 other clubs would prefer to win.
More pertinently, perhaps, a Giants triumph would not be seen as a fluke, or underserved, or a choke on Richmond's part.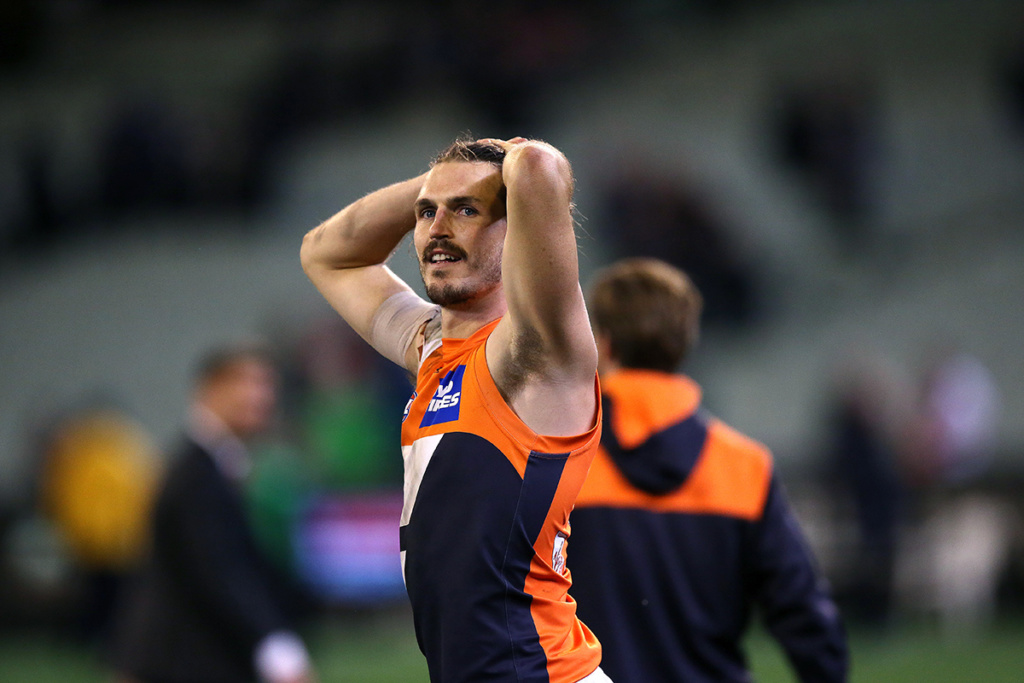 They well and truly deserve to be in the big dance. In all the circumstances, their win over Collingwood was heroic. There were many reasons for that.
The most obvious was that they were without four of their best players, Toby Greene, Lachie Whitfield, Stephen Coniglio and Callan Ward and then had inspirational captain Phil Davis severely hampered by three different injuries for almost all of the game.
They had been distracted all week by Greene's disciplinary saga, were playing on the opposition's home ground after being forced to travel throughout the finals series, were confronted by a massive negative vibe from the grandstands and then had to withstand a tsunami-like surge from the Magpies for the final 25 minutes or so.
For the final10 minutes it seemed certain that Collingwood would pull off one of the most remarkable Houdini acts in finals history, probably since they themselves were overrun by Carlton after leading by 44 points at half-time in the fabled 1970 Grand Final.
But the exhausted and undermanned but utterly determined Giants survived – it was edge of the seat stuff and great to watch,
Now, certain to field an enhanced personnel set, they are in a position to add an enormous chapter to the history of a game in which they didn't even exist a decade ago. Whatever you think of the way they were created, the reasons for it and their long-term place in the scheme of things, that has to be respected.
Only the Tiger Army, surely, would begrudge them the triumph.
Go Giants!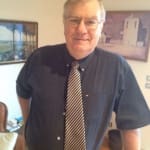 Author:
Ron Reed
RON REED has spent more than 50 years as a sportswriter or sports editor, mainly at The Herald and Herald Sun. He has covered just about every sport at local, national and international level, including multiple assignments at the Olympic and Commonwealth games, cricket tours, the Tour de France, America's Cup yachting, tennis and golf majors and world title fights.
Comments
comments
0 comments