---
Reading Time:
3
minutes
IS Jofra Archer really as good as the English are desperately hoping? It certainly looks like it, says chief writer RON REED, reporting from the new fast bowling hero's home base:
THE English media always get very excited when a star is born, or appears to be. Perhaps we do in Australia, too. It is an irresistible part of sport's magnetism. But, surely, the hype surrounding the arrival of rookie fast bowler Jofra Archer during the second Test at Lord's last week has been on another level even by Fleet Street's breathless measurements.
The 24-year-old Barbadian has been the only story in town since he flattened the world's best batsman Steve Smith with a ferocious bouncer, with the newspapers all focusing on him almost exclusively in the short lead-up to the third encounter in Leeds. His personality, physicality and mentality have all been examined in forensic detail, and it has been taken for granted that he will prove to be the x-factor that will allow England to come from behind and win the Ashes.
All this for a dude who has played just one Test match, which England did not win, and in which he did not get close to taking five wickets in an innings.
So it seemed fair to me to suggest carefully that he was a work in progress – as all Test newcomers are – and it might be wise to wait and see just how he follows through on his highly impressive debut.
Shooting stars are not uncommon in cricket or any other sport.
I am reminded of Australian swing bowler Bob Massie who took 16 wickets – yes, eight in each innings – against England at Lord's in 1972, but played only another five Tests before disappearing from view, little more than the answer to a trivia question.
That won't be happening to Archer, it seems safe to say.
He's the real deal, alright, as he proved by carving up Australia with six wickets for 45 on the first day at Headingley. Perhaps there are a couple of caveats. He didn't bowl as fast as he did at Lord's and wasn't as physically intimidating, and his far more experienced team-mate Stuart Broad bowled a lot better with the new ball, with which he was close to unplayable.
And when David Warner survived a torrid morning in which he played and missed, and got away with it, more times than ever before in his fine career, Archer began to look relatively tame as Warner and Marnus Labuschagne posted impressive half centuries.
Given the pressure on Warner – the conditions, the quality of the early bowling, his four earlier failures, the absence of Smith – it should be recognised as one of his best innings, despite the many missteps.
But once Archer disposed of him with a snorter, the reality became undeniable – this bloke is going to be, as the media have promised, close to the most important factor in the outcome of the series, perhaps rivalled only by Smith's return for the fourth encounter at Old Trafford.
Embed from Getty Images
Their duel from then on, especially if it's one-all by then, will be pure gold for fans of the game, or any game, for that matter.
I watched all this unfold on TV, not in Australia but in Brighton on the south coast of England, where there wasn't a cloud in the sky all day, in stark contrast to the damp conditions in faraway Yorkshire. This is Sussex, the county for whom Archer plays his domestic cricket, so I expected plenty of excitement in the two pubs in which I watched him do his thing.
But the best I got was one old geezer who told me he thought there might now be quite a crowd at the nearby county ground for the last match of the season when the gun recruit would make his next local appearance – in September.
Well, there probably will be – but there are four more days at Headingley and Tests still to come at Old Trafford and The Oval before then and there is no doubt now who the crowd-puller will be for every remaining day.
The Archer has hit his first bullseye.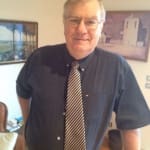 Author:
Ron Reed
RON REED has spent more than 50 years as a sportswriter or sports editor, mainly at The Herald and Herald Sun. He has covered just about every sport at local, national and international level, including multiple assignments at the Olympic and Commonwealth games, cricket tours, the Tour de France, America's Cup yachting, tennis and golf majors and world title fights.
Comments
comments
0 comments