---
Reading Time:
4
minutes
HE HAS emerged as the most potent weapon England has in the Ashes battle, but Jofra Archer is still a work in progress, says Chief Writer RON REED in London:
INCREDIBLY, a rookie fast bowler who has played just one Test match is now being described in some quarters as the most important player in the Ashes series, ahead of the best batsman of his generation.
Jofra Archer has certainly taken the game by storm with his frightening assault on Australia's batsmen – most notably the Bradmanesque Steve Smith – at Lord's, but perhaps a bit of perspective is in in order.
He is not a match-winner yet – and certainly not a series winner.
Despite his ferocious contribution on debut, England did not beat Australia and in fact the draw was an honourable one for both sides, with almost nothing separating them on the first innings, while England were 4-71 in the second and Australia 4-132 before a late, controversial and far from fatal mini-collapse.
Despite the loss of so much time, it was a terrific Test match, with the high-octane duel between Archer and Smith the main reason for that. It was well worthy of the showpiece occasion that Australia v England at the storied home of the great game always is and the many Australian fans who invested heavily in the experience for the first time got good value for money, even if they did spend a lot of time watching the rain fall.
Just on that, many – including at least one senior Australian administrator – felt the powers that be owed it to the big crowds, not to mention a huge TV audience around the world, to be more willing to play through light drizzle. On the last day, when 10 crucial overs were lost to early rain, there was then the ludicrous sight of the players warming up in bright sunshine for at least half an hour before the covers finally disappeared and the umpires agreed to start. It was frustrating and wasteful when a close result was always on the cards. And for that matter, why is a lunch break necessary – the 10 overs could have been saved right there.
Test cricket needs to be more aware of customer service.
This was the 37th Lord's showdown between the two original Test nations, and the scoreline is now Australia 15, England seven and 15 draws, but the baggy greens' traditional dominance there is now on the wane with the locals winning two and drawing one of the last four.
This series is not only well and truly alive, but pulsating as the teams head for Headingley on Thursday, where the spotlight will be firmly on Archer again – and on Smith, of course. If he is fit to play.
It is a moot point who actually won their two-man war, if, indeed, either did. Despite having his arm almost broken and then copping a fearful blow to the neck which could have killed him, Smith still scored 92 – easily the highest first innings score on either side – to go with his pair of 140s in Birmingham. Archer roughed him up alright but did not dismiss him.
In fact, his match figures of 5-91 off 44 overs were highly impressive for a debutant but in neither innings did he come close to putting his name on the honours board with a five-for. Which is not to suggest, of course, that he will not wreak some really serious damage on a worryingly fragile Australian batting list before this tour is over – but the Barmy Army should not be getting too far ahead of itself just yet.
That said, Archer's hugely hostile opening spell in the second innings, when he easily accounted for the out-of-form David Warner and Usman Khawaja and then hit Smith's replacement, Marnus Labuschagne in the helmet, was truly scary even from the grandstands.
It reminded me of the Boxing Day Test in Melbourne in 1988 when the ill-tempered – and extremely fast – West Indian Patrick Patterson threatened physical harm to an Australian batting line-up including David Boon, Geoff Marsh, Dean Jones, Graeme Wood, Allan Border and Steve Waugh, and delivered in spades, taking 5-39 as they were bowled out for 114 and sending a couple to hospital.
Archer's hit on Smith and a few other near misses has inevitably drawn comparisons with the Philip Hughes tragedy and re-opened the debate about whether fast bowlers should be allowed, let alone encouraged, to deliberately propel a hard missile at speeds of more than 150kph at an opponent's head.
There are many valid points to be made about this and no simple solution that will satisfy everybody, but bouncers are integral to the fabric of the game and now that helmets are compulsory and there are limits on how many short deliveries are allowable, there is no realistic prospect of the tactic being banned. And nor should there be.
Embed from Getty Images
World class batsmen can and do learn to cope, as Labuschagne proved when he emerged from his hugely challenging first sighting of Archer to see him off and go on to make an impressive half-century.
Former Australian opening batsman Keith Stackpole made an interesting observation during a tea interval chat when he told me that when facing the great West Indies quicks Wes Hall and Charlie Griffith, sheer speed was not necessarily the most difficult aspect. "It was picking up the red ball coming out of a black hand," he said.
Perhaps that is just one more reason why Archer is now on his way to a formidable Test career – but whether he has got Steve Smith's measure just yet remains to be seen. And it is going to be fascinating to find out.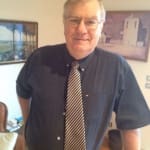 Author:
Ron Reed
RON REED has spent more than 50 years as a sportswriter or sports editor, mainly at The Herald and Herald Sun. He has covered just about every sport at local, national and international level, including multiple assignments at the Olympic and Commonwealth games, cricket tours, the Tour de France, America's Cup yachting, tennis and golf majors and world title fights.
Comments
comments
0 comments