---
Reading Time:
4
minutes
GREAT moments in sport are to be savoured, and chief writer RON REED was on hand for one for the ages in England at the weekend:
WHEN the colourful Frankie Dettori, who has ridden thousands of big race winners all over the world, says he has never been involved in a tougher contest, you know you have just witnessed one of sport's memorable moments.
It was certainly exactly that when the two best horses in the world, Enable and Crystal Ocean, fought out an epic duel in the King George & Queen Elizabeth Stakes at England's Ascot racecourse on Saturday.
I have been there for plenty of exciting Melbourne Cups and was fortunate enough to see the unforgettable Bonecrusher-Our Waverley Star humdinger in the 1986 Cox Plate, which is widely regarded as the race of the 20th century in Australia.
But consider the context of this one – Crystal Ocean is No 1 in the official Longines international rankings but Enable is the superstar who has captured the imagination like no other current galloper, or even, perhaps, the recently-retired Australian mega-champion Winx, while the KG&QE is the best wfa race in this part of the world, which is possibly racing's classiest jurisdiction.
So given all that, what unfolded – an absolute epic, eyeball to eyeball, heart to heart – was, simply, the best horse race I have ever seen. And I got no serious argument about that from my companion for the day, the vastly-experienced former racing editor of the Herald Sun, Brian Meldrum, who has seen most of what there is to see in the sport of kings.
Embed from Getty Images
Enabled prevailed by a neck after a riveting duel over the final 400m of the 2300m trip which was being compared later with the greatest of all Wimbledon finals only a fortnight ago, when Novak Djokovic nutted Roger Federer in a tiebreaker after reaching 12-12 in the fifth set, while others likened it to a boxing match where two heavyweights keep throwing thunderous punches until the final bell, Ali and Frazier perhaps.
These are not fanciful analogies, which was confirmed when the large crowd applauded both combatants equally even as Dettori trotted the victor back down the track for a furlong or so to soak up as much of the acclamation at close quarters as he could. Thousands crammed every vantage point as the presentations took place in the parade ring behind the grandstand, all of them grateful to have experienced an "I was there" moment.
It was also being compared favourably with the same race in 1975, when two champions, Grundy and Bustino, produced a showdown of similar quality, until now regarded as the best-ever edition.
I don't normally back odds-on favourites, not even Winx, ever, but I wanted to be part of this so 10 quid bought what would have been a souvenir if the mighty mare had not won, and which returned a four quid profit when she did. The dividend, of course, was irrelevant, it was the satisfaction of participating in what was Enable's 11th win in a row, nine of them Group 1s, and 12th of 13 overall.
The five-year-old is only the third horse to win this race twice and the first to reclaim the crown. There have been many famous winners, including the likes of Ribot, Nijinksy, Mill Reef and Shergar, none of which ever tried a second time.
She has also won France's greatest race, the Arc d'Triomphe, twice and is now on track to attempt, in October, to become the first to win it three times, after which she will be retired.
It has been a captivating career played out on 11 different tracks – this was the first time she has raced at the same place twice – in four countries and in all conditions, on ground varying from soft to good to firm.
She doesn't really have anything left to prove these days but she races on because her owner Khalid Abdullah enjoys the sporting aspect of what to him is mainly a breeding business, and for that he has the gratitude of this horse's multitude of fans.
That applies to no-one more than Dettori, an emotional man who wears his heart on his sleeve when he talks about this one.
The Italian's many failed attempts to win the Melbourne Cup have left him with a slightly ambiguous image in Australia but there is no question about his status in the northern hemisphere. At 48, he is riding as well as ever, perhaps better ,with bookies limiting punters' options for cashing in on his impressive strike-rate.
He needed all of his experience, judgment and skill to overcome Enable being trapped wider than he wanted in the early stages, taking the lead earlier than the horse's legendary trainer, John Gosden, would have preferred.
He tapped the horse only once with the whip for the length of the dramatic denouement, knowing that she was already giving everything she had.
In the mounting yard beforehand, he chewed gum and, unusually for him, looked decidedly nervous, which he admitted he was. "I'm carrying the pressure of the nation, she's unbeaten for two years," he said.
Afterwards, even his famously ebullient celebrations were muted. "I'm exhausted, emotionally exhausted," he said. "I'm lost for words. She is loved by everyone.
"She's special. She gives me emotion that no other horse has given me in my life
"We gave the public what they came to see and they got a fantastic horse race.
"In all my career it was probably the hardest and most hard-fought race I've had."
Embed from Getty Images
Gosden also spoke for many when he observed that there was no particular fun in watching the horse start at 5-1 on and winning "by half the track."
"This is what it's all about," he said. "So much of this is mental strength in horses and they showed it today, both of them.
"She's everything you ever want, brave and wonderful. What a great battle."
And so say all of us who were there to see it.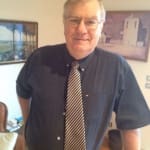 Author:
Ron Reed
RON REED has spent more than 50 years as a sportswriter or sports editor, mainly at The Herald and Herald Sun. He has covered just about every sport at local, national and international level, including multiple assignments at the Olympic and Commonwealth games, cricket tours, the Tour de France, America's Cup yachting, tennis and golf majors and world title fights.
Comments
comments
0 comments