---
Reading Time:
3
minutes
AUSTRALIAN sport's battered image is being repaired by a pair of quiet achievers who are both on a roll, says Chief Writer RON REED:
A COUPLE of kids from the bush who grew up to become elite-level cricketers crossed paths in triumphant circumstances in London on Tuesday night.
Ashleigh Barty, from Ipswich, Queensland, and Aaron Finch, from Colac, Victoria, had plenty for which to congratulate each other when they met at Lord's after Australia had comfortably disposed of England in their crucial World Cup encounter.
Barty was still in low-key celebration mode after adding the women's tennis World No 1 ranking to her Grand Slam breakthrough victory at the French Open, while Finch had expertly ensured his team were the first through to the Cup semi-finals with his second century of the showpiece tournament.
Embed from Getty Images
They have a lot in common, this pair, and not just their nationality.
They have similar personalities – fiercely competitive, professional in all that they do, no tickets on themselves, hard-working, successful and, most importantly, effortlessly able to generate respect and admiration for Australia's image on the international sporting stage.
No-one needs reminding how welcome that last bit is.
Barty has done much to repair the damage inflicted by a couple of her unpopular countrymen whose names hardly need to be repeated, while Finch's impressive leadership of the one-day team has been instrumental in Australian cricket being able to move on positively after the ball-tampering cheating scandal.
In that respect, his role is still a work in progress as was made clear again when Steve Smith and David Warner were again jeered by the spectators at the game's spiritual home.
But he's getting it done nicely – and so, for that matter, are Smith and Warner, which should be acknowledged.
Barty, of course, is just another supporter now when it comes to cricket, which she famously took up for a couple of seasons with the Queensland team in the women's Big Bash while she worked out what her priorities in life were.
It's fair to say she was never going to play for Australia.
According to the popular narrative her skills with balls and hitting implements and her hand-eye co-ordination made her quite good at it, but the truth is that she struggled. In 10 matches she batted eight times for one score of 39, one of 17 and a total of 71 at an average of 10.1, and did not bowl.
That actually sounds a bit like how Finch was going during a very lean trot not that long ago which at one stage had him worrying about whether he would even be selected for the World Cup.
Embed from Getty Images
How ludicrous does that sound now.
He has led from the front brilliantly, scoring 66, 6, 36, 82, 153, 53 and, against England, 100, for a total of 496 at 70.8. Warner is the only player from any team ahead of him, and then by a whisker – 500 at 88.33. Together, they are the best two-man partnership going around.
The English are sick of the sight of the Victorian stalwart.
This was his seventh century in ODIs against them, two more than the next Australian, Ricky Ponting. After 25 innings against them, he has 1,253 runs, a stat bettered only Sri Lanka's Mahela Jayawardene, New Zealander Ross Taylor and the West Indies superstar Viv Richards.
His latest effort required intense concentration after he lost the toss – as he usually does – and was sent in to bat in bowler-friendly conditions on a helpful track, which, fortunately, the English quicks didn't take advantage of as much as they could have.
Finch enjoyed his share of luck early – he should have taken a ticket in the $80 million Tatts draw which was being conducted back home simultaneously – but made the most of it, even reaching his ton thanks to a misfield that turned a single into two.
He also captained well in the field, electing to give Jason Behrendorff the first over ahead of Mitchell Starc and Pat Cummins with instant results, and then bringing Starc back at precisely the right moment as Ben Stokes was threatening to win it off his own bat, only to cop an absolutely unplayable swinging yorker.
Former England captain Michael Vaughan said recently that Finch was proving to be the best of the captains and another similarly qualified commentator, Nasser Hussain, said this time: "He has become the right man at the right time."
If Finch goes on to lead his team all the way to the Cup, while continuing to score as heavily as he has been, the pundits who have already declared Barty across the line as the Australian sports person of the year — with Wimbledon still to come — might have to modify their thoughts.
It has the makings of a pretty impressive dead-heat.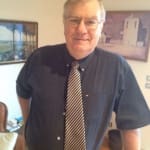 Author:
Ron Reed
RON REED has spent more than 50 years as a sportswriter or sports editor, mainly at The Herald and Herald Sun. He has covered just about every sport at local, national and international level, including multiple assignments at the Olympic and Commonwealth games, cricket tours, the Tour de France, America's Cup yachting, tennis and golf majors and world title fights.
Comments
comments
0 comments