---
Reading Time:
3
minutes
THE WEST Indies have not one but two batsmen capable of tearing the World Cup apart, says Chief Writer RON REED:
The Boss of the Universe – Chris Gayle's immodestly self-assigned moniker – is back at the World Cup one last time, and the Australian cricket team is next in his firing line. They should be very nervous about that.
The Aussies play the West Indies at Trent Bridge on Thursday night in a match that is suddenly looking a lot more dangerous than might have been the general perception before the Caribbean crew – ranked a lowly eighth in the world and featuring a slew of unfamiliar names – slaughtered Pakistan by seven wickets in their first outing on Friday.
Gayle's contribution was, as usual, the most spectacular – he blasted 50 in 33 balls, 42 coming in boundaries with three sixes and six fours, as the Windies chased down Pakistan's feeble 105 in just under 14 overs.
There are plenty of highly accomplished big-hitters in this tournament but probably none more capable of winning a match off his own bat, or better to watch, than the ageing Jamaican superstar – unless it's his team-mate Andre Russell.
Gayle is playing in his fifth and last World Cup, having announced he plans to retire from one-day internationals when it's over, and will be keen to go out with a bang, bang, bang in accordance with his long-standing look-at-me style.
At 39, he isn't as fit as he used to be and was obviously troubled by some sort of back pain, but that doesn't matter as much to him as it might to lesser mortals because he doesn't do much running between the wickets.
Embed from Getty Images
This was his sixth consecutive half-century in ODIs, three behind former Pakistani star Javed Miandad's nine, and equal with six others, including Australia's Mark Waugh.
He has now hit 40 sixes in World Cup matches, 60 in T20 world championship matches, 326 in the Indian Premier League, 105 in T20 internationals and 520 in all international cricket – all records. He has 317 sixes in ODIs, second only to Pakistani Shahid Afridi, who hit 351 in 108 more matches.
Gayle has played 290 ODIs for 10,201 runs at 38.2 with 25 hundreds and 52 fifties, a top score of 215 and a strike-rate of 87.3. He is 13th on the list of total runs, the 12 ahead of him all having played significantly more matches, and he is well-positioned to move past Sri Lanka's Tillarkaratne Dilshan (10,290) and his own celebrated compatriot Brian Lara (10,405).
He might be fired up to make a statement to the Australians, having been unofficially but firmly banned from the Big Bash League – and fined $10,000 by his team, the Melbourne Renegades — for his "don't blush, baby" chat-up of a female TV commentator on air during a match a few years ago, an over-reaction by authorities in my humble and not entirely popular opinion.
He had the last laugh anyway, more than making up any financial shortfall by winning a defamation case against the then Fairfax newspapers over a story following on from the same controversy.
Although the Pakistanis are, traditionally, more capable than any other team of serving up bizarre form swings – in Australia in 1992 they lost their first match by 10 wickets, also to the West Indies, and went on to win the tournament – the Windies' win this time was so impressive on all fronts that they now loom as a serious x-factor.
While Gayle, captain Jason Holder, all-rounders Russell and Carlos Braithwaite, pace bowler Kemar Roach and batsmen Darren Bravo and Shai Hope are established, respected and experienced players, the likes of Nicolas Pooran, Shimron Hetmyer, Sheldon Cottrell, Oshane Thomas, Ashley Naree, Fabian Allen and Evin Lewis offer a "men of mystery" element.
They fired a loud warning shot when they rattled up 400-plus against New Zealand in a warm-up match, prompting Hope to declare that they are in the race to become the first team to score 500 off 50 overs, an ambition shared by tournament favourites England.
If Gayle and Russell both get going together that could be a distinct possibility.
Russell, 31, is coming off an extraordinary Indian Premier League campaign where he smashed 510 runs at an average of 56 with a strike-rate of over 200, and 52 sixes in 14 matches.
The West Indies haven't won a bi-lateral or tri-lateral one-day series against anyone since before the last World Cup four years ago . But they have been a serious force in the T20 format and are ambitious and confident. "We have definitely come to win this World Cup. We want to play fearless cricket and make the fans back home proud," Holder said.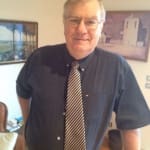 Author:
Ron Reed
RON REED has spent more than 50 years as a sportswriter or sports editor, mainly at The Herald and Herald Sun. He has covered just about every sport at local, national and international level, including multiple assignments at the Olympic and Commonwealth games, cricket tours, the Tour de France, America's Cup yachting, tennis and golf majors and world title fights.
Comments
comments
0 comments