---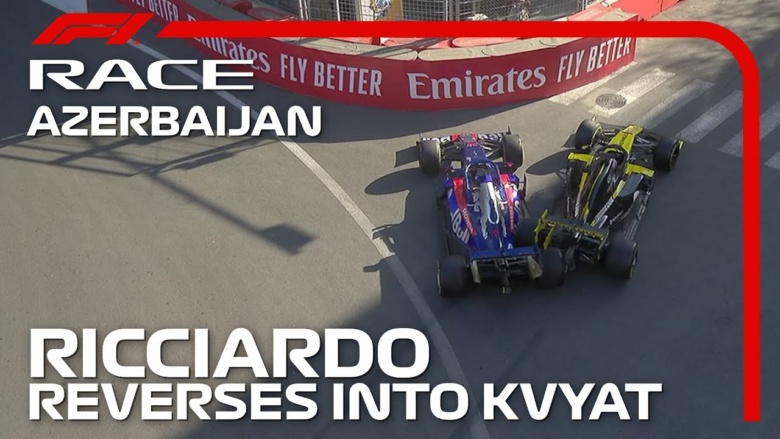 Reading Time:
3
minutes
Did Daniel Ricciardo make the wrong career move when he signed for Renault in his quest to win a world driver's championship? PETER COSTER reports:
Just how far down what might be a never-ending road for Daniel Ricciardo was shown at the Azerbaijan Grand Pix in Baku on the Caspian Sea.
He locked up going into turn three on lap 31 in his Renault and shot down the escape road, unaware that he forced Toro Rosso driver Daniil Kvyat to stop behind him.
The Russian driver joked that he would "buy him a rear view mirror for the next race."
The stewards didn't see the funny side of any of this and penalised the Australian driver three grid positions for the start of the European round in Spain.
Ricciardo literally held his helmet in his hands. He was feeling the same sort of embarrassment, or should that be humiliation, as Ferrari rookie Charles Leclerc, who missed a corner in practice but hit the barriers.
"I am stupid, I am stupid, I am stupid," lamented Leclerc over the team radio.
I am useless," he continued.
Neither Leclerc nor Ricciardo is stupid. Nor are they useless. They are two superb Formula One drivers.
Leclerc is 21 and Ricciardo is 29. Leclerc is in only his second season of Formula One. Ricciardo is in his eighth season.
But Leclerc is driving for Ferrari and Ricciardo is driving for Renault and it is beginning to look as if the Australian driver has made the wrong decision in leaving Red Bull to drive for the French manufacturer.
Ferrari has the potential to challenge Mercedes for the driver's world championship, in spite of Mercedes taking the first two places in all of the four Grands Prix this year.
Renault has a long and winding road ahead of it, as does Ricciardo. Many people in F1 are starting to think it is a move likely to condemn him to the middle of the pack. At least for the next two seasons, when his contract ends at Renault.
Last year, it was debatable whether Ricciardo should have stayed with Red Bull.
Ricciardo had won seven races for the independent team owned by Austrian energy drink magnate Dietrich Mateschitz.
Red Bull was about to replace its Renault engines with Honda and Honda had been dropped by McLaren after years of under performance.
Not only Ricciardo was doubtful of Honda's ability to keep Red Bull winning races.
Embed from Getty Images
Wunderkind Max Verstappen was to stay with Red Bull but his contract has a "Plan B".
If the Honda engines don't do the job, Verstappen has an out. His contract is performance-based, but it is the car itself that must "perform."
No one doubts the ability of the Dutch driver to perform and at the same age as Leclerc, Red Bull
admitted it was building the team around Verstappen.
It weighed heavily on Riciardo's decision to leave Red Bull.
His reported $40-million-a-year package at Renault makes Ricciardo one of the highest paid drivers on the F1 grid.
But it was not the money that influenced him, said Ricciardo. It was the potential for the works Renault team to give him a car that would bring him a world championship.
But the frustration is creeping in as shown by the "off" during the Azerbaijan Grand Prix that saw the Australian fail to finish for the third time in four races this year.
Everyone makes mistakes, said Kyvat generously, but others put it down to "panic." Ricciardo's race had once again turned into disaster.
Verstappen showed Red Bull is the best of the rest behind Mercedes and Ferrari. Honda, once dominant in F1, is improving but how long will it be before Renault can give Ricciardo the car he needs?
A new generation is sweeping through F1 and it is Verstappen and Leclerc who are most definitely future world champions.
Other young drivers in Pierre Gasly at Red Bull, Carlos Sainz Jr and Lando Norris at McLaren, Lance Stroll at Racing Point, George Russell at Williams and Alexander Albon at Toro Rosso are taking their place at the business end of the grid.
All are young, hungry and fast developing drivers. Ricciardo on the other hand is from an older generation towards the end rather than the start of his career.
What can put him back at the front of the grid is a car that can match the front runners.
Many on pit lane thought he would be signed by Mercedes chief Toto Wolff for this season but Mercedes opted to give Azerbaijan winner Valtteri Bottas a 12-month contract extension.
Ricciardo found himself playing what he felt was a supporting role to Max Verstappen at Red Bull and nothing on offer at Mercedes or Ferrari.
The Scuderia promoted Leclerc from Sauber to replace Kimi Raikkonen.
The "Iceman" is the oldest driver in F1 at 38. Young chargers are the future.
Lewis Hamilton at Mercedes and Sebastian Vettel at Ferrari are in their 30s.They have done it all with five and four world championships apiece.
The young guns are coming and it is Ricciardo, who saw Vettel leave Red Bull when he failed to score a win during Ricciardo's first year with the team, who is a target.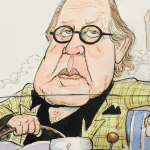 Author:
Peter Coster
PETER COSTER is a former editor and foreign correspondent who has covered a range of international sports, including world championship fights and the Olympic Games.
Comments
comments
0 comments