---
Reading Time:
3
minutes
WINX'S amazing career has ended without one big question ever being answered, says Chief Writer RON REED:
OF ALL the astonishing elements of the Winx story, jockey Hugh Bowman might have selected the one that stands out most when he said after her final triumph that "we may never know how good she is".
We certainly won't ever discover how long the mighty mare may have been able to keep up her winning streak, because it's now officially over – 33, and no longer counting. Or whether she could have dominated overseas.
That's fine by everybody. There would be nothing whatsoever to prove by asking her to race on, only the risk that some day, somewhere, something will beat her, and who would want that to happen? If it was at the hands – hooves? – of some b-grader who just happened to catch her on the way down, it would be more than an indignity, it would be a travesty – if not a tragedy.
The connections would have trouble forgiving themselves.
Embed from Getty Images
Certainly, it would be beyond greedy to ask her to keep performing as a galloping ATM. She has already won more money, more than $26 million, than any horse in history, and her already wealthy owners and other connections have enjoyed an experience that has enriched them in far more valuable ways than simply watching their bank accounts swell.
They're not alone there. Far from it.
You don't have to be a racing aficionado to have been captivated by the fairytale of the horse that, once she found her feet early in her career, proved to be the nearest thing to sporting perfection that we have ever witnessed.
A multitude of people bet on her to win her last race without any intention of ever claiming the tiny dividend because they just wanted some sort of tangible reminder that they were part of one of the most uplifting feel-good stories the nation has experienced for the past five years.
Yes, Black Caviar was never beaten at all, not in 25 outings, and she is on a high and mighty pedestal of her own, but there has been an aura, an intangible quality, about Winx that has captivated people even more, and which has also left Makybe Diva's hat-trick of Melbourne Cups in her wake.
It takes a lot to do that, but four Cox Plates — the classiest race on the Australian calendar — is a pretty handy starting point for any comparisons people might want to make.
As usual, Winx was not asked to do any more than she had to in order to account for her eight mostly well-credentialled rivals in the Queen Elizabeth Stakes, even though she raced wide, also as usual, to avoid any danger of getting caught in traffic.
How much more could she have done if she needed to?
Who knows? Not Bowman, who has said that he pushed her hard in her Cox Plates but not necessarily to the absolute depths of her seemingly limitless ability.
That's the thing about her – most champions, man or beast, have to reach as far as they can into their reserves of talent, courage and willpower to keep dangerous challengers at bay, and there is always another one of those coming along.
She has never had a serious rival, an opponent consistently capable of stretching her to the limit.
There is not the slightest reason to be sad or disappointed that it is all over now – as they say, just be glad that it did happen, and that you saw it.
That said, the void she leaves behind is enormous for racing, which has been blessed by her magnetic presence. She brought people to every racetrack she graced, never more so than when 40,000 flocked to Royal Randwick, second only to Flemington as the centrepiece of the sport, to watch the emotional denouement.
With that as the backdrop, it was superb theatre – even if the script and the plot were as predictable as horse racing ever gets. Everyone, at the track or watching from afar on TV, still had butterflies generated by the nagging fear that something might finally go wrong – just as Don Bradman was bowled for a duck in his last Test innings.
But nothing did.
There is no other horse capable of generating such public participation and racing can only hope that the production line of distaff superstars, the Diva, Black Caviar and Winx, has not run its race just yet, so to speak. But we will be lucky if we see the likes of any of them again any time soon.
Even luckier than we have already been to see all three of them in such quick succession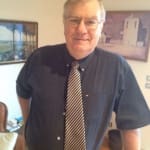 Author:
Ron Reed
RON REED has spent more than 50 years as a sportswriter or sports editor, mainly at The Herald and Herald Sun. He has covered just about every sport at local, national and international level, including multiple assignments at the Olympic and Commonwealth games, cricket tours, the Tour de France, America's Cup yachting, tennis and golf majors and world title fights.
Comments
comments
0 comments