---
Reading Time:
5
minutes
WHATEVER happened to footy's hugely successful "show me the money" man who ended up almost destroying himself? RICKY NIXON breaks bread with RON REED:
ONCE one of football's highest-fliers off the field who crashed to earth in a scandal fuelled by sex, drugs and hubris, Ricky Nixon is back in the game, declaring himself "absolutely hell-bent on doing something in this world to make sure I can help people".
He appears to have turned his controversial life around completely since the ugly days of nearly a decade ago when he was a fixture on the front page of newspapers for all the wrong reasons.
The 56-year-old pioneer of player management isn't shy about talking publicly about his spectacular rise and fall, including an addiction to cocaine, but convincing the football community to forgive – they'll never forget – might be a work in progress.
The level of sympathy for him, even as time passes, might be like beauty: in the eye of the beholder. But he is certainly entitled to own up to his mistakes and to work on his battered image, which he is doing.
Nixon attracted a curious but affable audience to the fortnightly Friday lunch hosted by former Carlton star Percy Jones at the North Fitzroy Arms pub, always a mostly male affair but seldom without a few footy-minded females. This time there was only one, with a couple of regulars suggesting a distaff boycott may have been imposed.
Embed from Getty Images
Once a half-decent footballer himself – Carlton once recruited him from Bendigo ahead of his great mate Greg Williams, and he played four games for the Blues, 51 for St Kilda and eight for Hawthorn – Nixon retains a certain charisma, the gift of the gab perhaps, a believability, which made him such a successful wheeler and dealer.
When his Flying Start management organisation was at its peak with clients including Wayne Carey, Gary Ablett, Jason Dunstall, Tony Lockett. Matthew Richardson, Gavin Brown, Gavin Wanganeen, Nick Riewoldt, Ben Cousins, Williams, Stewart Loewe, Glen Jakovich and Garry Lyon, he was named by some media analysts as one of the half-dozen most influential figures in the game.
The former physical education teacher was on every A-List in town and raking in millions. He revolutionised the way footballers were able to earn money from their images and reputations.
How and why it all fell apart is complex but the infamous affair with the so-called "St Kilda schoolgirl" is what people will always remember best, although there were also unhelpful run-ins with the police and a long feud with parts of the media.
The twice-married father of two boys says his family "went through hell" but they were the reason he was able to bounce back.
"I get asked all the time," he said. "I f….d up and I'm not walking away from that but there are other things people don't know."
One catalyst for the cracks starting to appear, he says, was the shock, mysterious death of his friend, media commentator Clinton Grybas at 32, just before Christmas 2009.
Nixon claims the popular broadcaster was earning $30,000 calling basketball for the ABC when they met and "within six months I had him earning $1 million".
He said a dispute over what would happen to Grybas's money after his death led to him and his wife being terrorised. "My wife got run off the road by bikies, my car door was ripped off its hinges and a bikie put a knife to my throat and said if I didn't pay a million I was dead." The ordeal lasted until underworld enforcer Mick Gatto got involved on Nixon's behalf.
Then came the drugs.
"I've never been a big drinker, never took drugs," he said. "But one day I said I had had enough, I can't do this 15 hours a day, seven days a week, players ringing up constantly wanting this, wanting that, my wife not wanting me to do it anymore.
"I rang a mate and asked him to get me something to make me happy. He said you don't do drugs. I said I didn't care, just get me something. That was the day my life changed. I started doing cocaine.
"That's when my life went wrong, my wife knew I was doing it, my players knew, I knew. No-one tried to get me to stop. No-one intervened, so I kept going.
"That's why I went to a hotel room, nothing to do with a schoolgirl or whatever, I was just off my head. This is what happens.
"A doctor told me if I didn't stop I'd be dead in two weeks and sent me to a rehab place for mental health in Queensland.
"My wife said, 'Fantastic,' but I told her there was only one problem – I had no health insurance because I hadn't paid into it for a year. She said, 'You have because I've been paying it – I knew this day was coming.'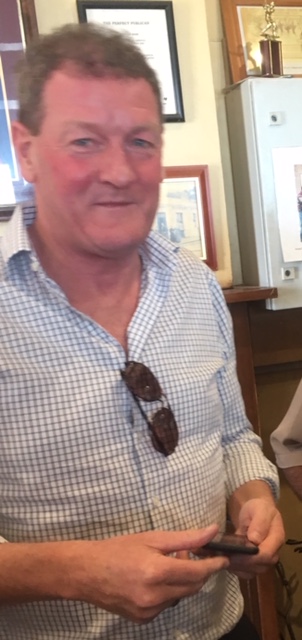 "She has never asked me what I did wrong, never asked me to apologise. She just said, 'Rick you've stuffed up, do something about it.'"
Nixon said his son Mitch had barely spoken for nearly eight months at that stage. "He's going to school every day and kids are saying what did your dad do, he's on the front of the paper. Imagine going through that at 15.
"I was feeling pretty low about myself as a Dad, so I asked him was there anything I could do for him. What he said, I'll remember to the day I die. He looked up and said, 'All I want is my dad back.'
"So I went to rehab, got off that shit and got my life back on track. Mitch kicked 103 goals and won the Grand Final for his team and my other son won a premiership. 'We did it Dad,' one of the boys said."
These days, Nixon is immersed in two projects.
One is a charity football match called Kick for Cancer, inspired by his mother, who died of the disease at 54, and by former St Kilda champion and team-mate Trevor Barker – "my hero," he says – who also died from it far too young at 39.
"I am absolutely hell-bent on doing something in this world to make sure I can help people," he said.
The game will be at the Trevor Barker Oval in Sandringham on July 7 and will feature big names of the ilk of Brendan Fevola, Barry Hall, Jake King, Peter Everett and Stephen Milne.
"Everyone who enters the oval will be given a balloon on which to write a message to someone they have lost from cancer and after the game we will let them all go up to the sky," he said.
"This game is important to me.
"It's not about me, it's about Mitch who wanted his dad back. He's the CEO of the foundation and he's absolutely killing it, he's got sponsors and a legends lunch coming up. I see it as the finish line for me after what I've been through the past seven or eight years."
Nixon is also setting up a business, presumably with all the necessary approvals, which he says will involve converting ambulances into mobile health studios – physical and mental health – which will enable people in workplaces to have 20-minute check-ups.
"My motivation is that Clinton Grybas shouldn't have died at 32 if he'd had a check-up. I was in a room of 50 people the other day and only four of them had had a recent check."
He was asked by lunch guests if, now that he is in a good place and moving forward positively, he had any unresolved regrets, and what life lessons he had learned.
On the advice of his late grandmother, he says, he gets out of bed every morning with a positive attitude. "You have to understand yourself," he said. "I understand that I'm an adrenalin junkie and I know when the 'go' light goes on. I can go a month without a drink, then I'll have 6,000 and I know it's not good for your body or for your family so I manage it. It's just happiness … at the end of the day, all that matters is your happiness. People who live the longest are those who are happiest. If it's not going too well for you don't be scared to go talk to someone, to get a bit of help."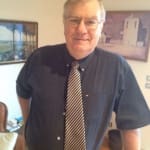 Author:
Ron Reed
RON REED has spent more than 50 years as a sportswriter or sports editor, mainly at The Herald and Herald Sun. He has covered just about every sport at local, national and international level, including multiple assignments at the Olympic and Commonwealth games, cricket tours, the Tour de France, America's Cup yachting, tennis and golf majors and world title fights.
Comments
comments
0 comments