---
Reading Time:
4
minutes
DOMESTIC cricket's championship decider has been rescued from the grave, says RON REED:
HAPPILY, the Sheffield Shield final has recovered from a near-death experience. What should be the showpiece occasion of the first-class domestic season – the distinction being, of course, that the Big Bash does not meet the official definition of "first class" – was in real danger of being scrapped two or three years ago after too many deciders were cynically reduced to boring bat-athons as home teams took advantage of their hosting rights to prepare centre wicket "roads" on which the only priority was to pile up as many runs as possible to avoid outright defeat, thereby taking possession of the ugly old trophy without necessarily having to "win" it.
It bordered on farcical at times and the debate over whether it actually added anything to the fabric of the summer was not surprising, even though the concept of grand finals has always been intrinsic to most major Australian sport.
On Thursday, however, as arch rivals Victoria and NSW began a five-day battle for this year's bragging rights , Cricket Australia chief executive Kevin Roberts took time out to assure a Melbourne Press Club lunch that the final could now be considered to have survived that challenge to its existence.
He said that was also the view of his chairman Earl Eddings who was also at the lunch.
This was welcome news for those aficionados of the noble old game who have become increasingly restless at what has been widely perceived as a steady erosion of the respect and importance the competition has traditionally treasured.
One of the reasons for its salvation, Roberts said, was that for many players – the majority of whom will never be good enough to play for Australia, a category he himself occupied when he played for a while for NSW – such a match could be the highlight of their careers. Aged 21, he once fielded as a substitute for NSW in a final and it meant a lot.
The introduction of bonus points has also meant that dreary draws have been consigned mostly to history.
Because of the crowded international calendar, the match rarely, if ever, features a full roster of the best players in the land. This one is certainly no exception, with the one-day series against Pakistan ensuring that three of Victoria's best batsmen, Aaron Finch, Glenn Maxwell and Peter Handscomb, and two of NSW's best bowlers, Pat Cummins and Nathan Lyon, are all unavailable, as are Test quicks Mitchell Starc and Josh Hazlewood, who are injured.
The hosts were further disabled by the injury to the proligic Nic Maddinson.
That's a lot of talent to take out of any match but does it matter?
Well, it doesn't mean that the contest will be any less fiercely fought – or, necessarily, that the players who do participate are not worth watching. Far from it.
This time, day one — played in warm sunshine before a lively crowd of genuine cricket lovers at a superbly refurbished venue — was a bit of everything, in truth.
The outstanding batsman of the season, Marcus Harris, weighed in again with a superb 141, without which the Victorians would have struggled to be competitive.
Despite their dominance of the season, the dark Blues are a problematic conveyance with the bat – Travis Dean, while contributing a modest 23 to an opening partnership of 63 is more often than not out of his depth, Seb Gotch (2) batting at four is wishful thinking and Matt Short (34) is a work in progress at best. Will Pucovski is a star in the making but 17 here was disappointing for those who came specifically to check out the best young talent in the country, as quite a few did.
What Victoria do have – and so does NSW, and for that matter most Shield teams – is an impressive depth of fast bowling stocks. Without boasting a Lillee, Thomson, Lee or Johnson, Australia may have never been blessed with the depth it now has.
Without Cummins, Starc and Hazlewood, the Sydneysiders were well represented by the in-form Sean Abbot and the under-rated Trent Copeland, while the locals decided to go with all four of their elite new-ballers, James Pattinson, Peter Siddle, Chris Tremain and Scott Boland.
The speculation that they would drop Siddle in order to include another doubtful batting quantity in Sam Harper proved to be wrong, and it would have been deeply unpopular if it had come to pass.
Like Merv Hughes before him, Siddle is a favourite son of Victorian cricket fans and for very good reason. They are both born and bred with the Big V tattooed across their hearts, neither has ever gone anywhere else in pursuit of greater opportunity, more money or in frustration when things have not gone quite their way.
They have both always played with a smile and are genuine home-town heroes for all the right reasons.
More than 200 Test wickets apiece means that they walk hand in hand among the greats of Victorian cricket.
Big Merv was a wonderful contributor, and when it became clear that his time was up he couldn't bring himself to officially retire because he loved cricket so much, and then he served as a national selector until he got the heave-ho from that too, and now he is an ambassador for the game as a tour guide and generally affable presence.
Siddle is 34, five, six and seven years older than his fast-bowling team-mates but his time is not up yet. He, too, has been a great advertisement for the game, an example of the attitude needed in the wake of recent disruptions to its image.
It would have been a travesty if he had been left out of this showpiece occasion and hopefully he can justify the close call that was made on his behalf.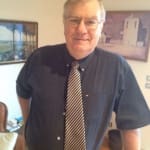 Author:
Ron Reed
RON REED has spent more than 50 years as a sportswriter or sports editor, mainly at The Herald and Herald Sun. He has covered just about every sport at local, national and international level, including multiple assignments at the Olympic and Commonwealth games, cricket tours, the Tour de France, America's Cup yachting, tennis and golf majors and world title fights.
Comments
comments
0 comments