---
Reading Time:
5
minutes
THE CROWD at Albert Park desperately wanted Daniel Ricciardo to be one of the front runners in the Grand Prix. Alas, his car took a battering before the race and it just got worse from there. PETER COSTER reports:
WHEN Daniel Ricciardo's mechanics picked up a hammer and started belting the most technologically advanced piece of equipment in world sport, everyone knew the weekend wasn't going well.
How could the seat belts not have fitted when Ricciardo had already driven hundreds off laps in them in pre-season testing in Spain two weeks ago?
Everyone knows Ricciardo has big cojones as the last of the late brakers, he who goes where no other driver dares to go.
Balls to the wall, or as Renault's test driver Jack Aitken said amid the ringing of hammers, it was "a problem in the gentlemanly department".
Ricciardo said after the mechanics had belted the seat into submission that he hadn't put on any weight, unless the adrenaline went his lower extremities.
The usually grinning Australian lost some practice laps and his horror weekend continued when he was squeezed onto the grass at the start of the Australian Grand Prix and tore off his front wing.
His car hit what he thought was a "drain" or a "gutter" a that shouldn't have been there.
Embed from Getty Images
It turned out to be what the Australian Grand Prix Corporation called an "access road", one of several around the street circuit, adding that Timo Glock, a German driver some fans believed was an Irishman, Tim O'Glock, once wrecked his race when he lost his front wing on one of the roads
His car hit a gutter that shouldn't have been there.
The Australian driver was lapped and later retired from the race.
Ricciardo then told a reporter interviewing another driver to "shut the f… up" because she was talking too loudly and he couldn't hear the questions.
He would not have been happy to hear them. Why had it all gone so horribly wrong?
The normally affable Aussie, who left Red Bull last year to join Renault, continued his miserable run at the Australian Grand Prix over the past few years, blaming being "drained" after media interviews and promotional appearances in the lead-up to the weekend.
Ricciardo has said repeatedly he does not regret his decision to walk away from Red Bull after winning seven GPs for the energy drinks sponsored team.
Certainly his new salary of a reported $49 million a year for the next two seasons with the French works team is no cause for regret. He was on about $6 million at Red Bull.
No, it wasn't about the money. He made it plain on more than one occasion last year that it was because he believed Red Bull was favouring Dutch driver Max Verstappen.
But moving to Renault had its problems. The team was regarded as the best of the rest behind Mercedes, Ferrari and Red Bull.
Its engines had slipped from the years when Sebastian Vettel won four world driver's championships with Renault and Red Bull.
Red Bull also had its problems, changing to Honda power this year after relations soured with Renault.
Embed from Getty Images
Honda engines being dropped by McLaren in 2017 and having failed to deliver the goods to Red Bull feeder team Toro Rosso last year, although there was improvement from the dark days at McLaren.
The Honda-powered cars were still about 10 kmh down on top speed behind Mercedes and Ferrari, and Red Bull's decision to go with the once-dominant Japanese engine manufacturer looked like a shot in the dark.
No one doubted Honda would get back on the pace, after sackings and resignations in the years it had failed to deliver for McLaren and Fernando Alonso.
The double-world champion left F1 last year because of his frustrations over the car's lack of speed and reliability.
But at the season opener around the bumpy but fast Albert Park circuit in Melbourne, Dutch wunderkind Max Verstappen finished third behind Mercedes' Valtteri Bottas and Lewis Hamilton and ahead of Ferrari's Sebastian Vettel.
In a Red Bull, Ricciardo would also have been up there. His replacement, French driver Pierre Gasly, managed only 17th on the grid and 11th in the race.
He is better than that as Red Bull principal Christian Horner agreed, saying, "Give the kid time."
But it was Honda who proved better than anyone expected, although Verstappen was happy with the car in practice and qualified fourth on the grid.
The Japanese were overjoyed. The mechanics, normally passive in the Japanese hierarchy, were high-fiving each other. Honda F1 boss Masashi Yamamoto was in tears as Verstappen stood on the podium.
It had been a decade since Rubens Barrichello drove Honda F1 to third place in the British Grand Prix at Silverstone in 2008.
Verstappen described his podium with Honda as "amazing" and Horner is confident of winning races after a chastened Ferrari goes to Bahrain at the end of the month.
There will be better days for Daniel Ricciardo and Renault, but they will be slow in coming. Renault F1 boss Cyril Abiteboul has warned Ricciardo not to expect victory until the end of his two-year contract with the French team.
Of course, a place on the podium is always possible, given Honda's surprising return to the front of the grid.
For now, Ricciardo must suck it up. Abiteboul says the Australian must adapt quickly to life outside the top three and where he now sits in the finishing order.
Here, something needs to be said about the rivalry at Red Bull between Verstappen and Ricciardo. Christian Horner was brutally honest when he said the team would be built around Verstappen rather than Ricciardo. Verstappen is 21 and Ricciardo is 29.
Drivers in the top teams are not team players and their teeth must surely be grinding when one is ordered to let the other pass for whatever team reasons.
They compete with each other as much as any other driver on the grid and are measured by their performance against their teammate in similar machinery.
This can produce paranoia and conspiracy theories, such as the team being blamed for poor performances because the other driver is being given first call on engine and chassis upgrades, in some cases, not without justification.
But it is the highest-paid sport in the world and the drivers simply have to get on with it.
Nico Hulkenberg finished seventh for Renault at Albert Park. That is where the Renault is entitled to be but it's a long way to the top.
Hulkenberg holds the enviable record of the most career starts in F1 without a podium finish, a record he broke at the Singapore Grand Prix in 2017.
Nevertheless, the "Hulk"is a highly competitive driver and Ricciardo must show he can do better than his teammate; as much a misnomer as that might be.
Drivers are ego-driven rivals. Ricciardo now finds himself with everything to prove.
He was on as long plane fight between races when he decided to go to Renault.
Now those long flights will give him time to question his decision. If he does, it will be another mistake.
The once smiling assassin of the impossible overtake must look ahead even as his old team disappear down the road.
For their part, Renault and grumpy team boss Abiteboul need to take more than a hammer to the problem.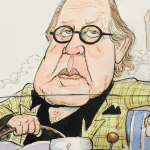 Author:
Peter Coster
PETER COSTER is a former editor and foreign correspondent who has covered a range of international sports, including world championship fights and the Olympic Games.
Comments
comments
0 comments