---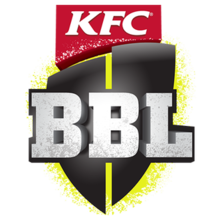 Reading Time:
4
minutes
YOU had to see it to believe it. That was one newspaper's take on the Melbourne Stars' astonishing collapse in the Big Bash final, snatching defeat from the jaws of certain victory. Regrettably,I didn't see it – and I scarcely believed it.

That's because I was sitting there at Marvel Stadium, watching Marcus Stoinis and Ben Dunk chug along in pursuit of the Renegades's modest 145, seemingly bent on getting there in singles and twos and an occasional boundary. Nothing too exciting about that. In fact, the result was such a foregone conclusion – as so many BBL matches have been this summer – that it bordered on boring. So, having a better offer elsewhere, I left.
That was at the end of the 12th over with eight left in which to eke out another 50 or so runs with all 10 wickets in hand. What could possibly go wrong? As I walked out of the stadium door with the radio plugged into my ear, Stoinis was dismissed. By the time I got to Flinders St Station so had several team-mates – and when I reached my destination it was all over, the Renegades had not just prevailed, they had done it comfortably with 13 runs to spare. I couldn't decide whether it was the comeback of the century or the choke of the century. It was probably both.
The moral of the story: never leave until the fat lady has sung. I spent enough years watching sport for a living to have had that burned into my brain long ago – along with its equally valid sibling: always turn up, never assume something is not going to be worth watching, or that somebody will not be worth listening to. You just never know.
Embed from Getty Images

I guess I learned this general principle at the Los Angeles Olympics in 1984 when, having no specific assignment for a couple of hours, I decided to kill the time by watching the finish of the first women's marathon ever run at this level. Thus, I witnessed Swiss-American runner Gabrielle Andersen-Scheiss stagger into the stadium on the point of collapse and then take six agonising minutes to complete the final lap in agony as paramedics escorted her every step of the way, unwilling to prevent her completing what she had come to do. They took her immediately to hospital. And I had a front-page story – simply by deciding to be somewhere that didn't seem all that interesting. Many of the writers in the Press seats waited only until the placegetters had finished before disappearing in search of interviews with them, and missed the real story altogether – because the large lady had not yet opened her mouth.
But I digress. The Big Bash result, and the manner of it, could not have been more welcome for Cricket Australia after all the flak it has copped – no shortage of it from this keyboard – about the tournament dragging on far too long, which it did, and for the large number of matches that were effectively done and dusted long before the end of the second innings. T20 cricket is simply not as entertaining when it doesn't go down to the wire. For most of the time this one was never going to – and then, in a blink, it did. And 40,000 people got their money's worth – well, most of them did. I was far from the only one who headed for the trains early, destined to be kicking themselves before they got home.
Embed from Getty Images

Because the Renegades are typecast as unfashionable underdogs who have never looked like winning the title before, and because the Eddie McGuire-chaired Stars have deliberately tried to cultivate a glamourous elitism that sometimes sits up and begs to be knocked down, this was a popular result. 
It might have one other spin-off that will be welcomed by the people responsible for marketing the competition. From the get-go eight years ago this was presented as an arch-rivalry in the making, cricket's version of Carlton and Collingwood in the footy. And when one night early in the piece more than 80,000 packed the MCG to watch them, that seemingly absurd call took on a certain validity. The powerbrokers were beside themselves with glee.
But in the ensuing years, while the crowds for the local derby – please spare me that tedious American term, "cross-town rivals" – were always healthy, they never reached those heady heights again. Has an authentic rivalry ever really existed, or has it just been that the games have been deemed to be worth watching regardless of the result and the personnel involved? That can and does happen in the sports capital of the universe. To a much lesser extent, the same question might be asked about Victory and City in soccer's A League.
In the build-up to the final, much of the commentary was devoted to the proposition that this was, indeed, a footy-style showdown between two old enemies, but it was never really convincing despite the fact there were plenty of kids in both sets of colours. McGuire was in the thick of this, claiming a win would be comparable to an AFL flag. He meant that a premiership is a premiership in any context, hard-earned and there to be celebrated accordingly — but still, the AFL analogy was stretching the point. Well, I suppose it was comparable to some extent – his team choked again.
In the wash-up, there was plenty of genuine emotion on display, certainly between some of the players who have left one franchise to try their luck with the other, the veteran Cameron White the prime example.
Stars captain Glenn Maxwell would have been telling no fibs when he said the defeat would not leave him quickly. "This will probably drive us next year and we can use it as good motivation to go one step further."
Yes, it is entirely believable that the Stars will not sleep easily until they avenge this so perhaps it was the touchstone to transform a watery war into a full-blown battle every year. Cricket Australia will certainly be encouraging it.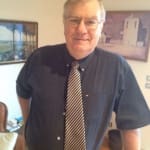 Author:
Ron Reed
RON REED has spent more than 50 years as a sportswriter or sports editor, mainly at The Herald and Herald Sun. He has covered just about every sport at local, national and international level, including multiple assignments at the Olympic and Commonwealth games, cricket tours, the Tour de France, America's Cup yachting, tennis and golf majors and world title fights.
Comments
comments
0 comments