---
Reading Time:
4
minutes
INDIA'S best-ever tour of Australia ends on another triumphant note, thanks to an ageless superstar, writes RON REED:
THAT'S not what the expression Indian Summer refers to, but it's what the 2018-19 cricket season in Australia will be remembered for. Virat Kohli's impressive troupe signed off in style on Friday night by winning the deciding third one-dayer by seven wickets, an accurate margin of their superiority even though it took until the last over to complete.
The surprisingly large crowd of 53,603 – more Indians than born and bred locals, it seemed – got a memorable denouement to India's greatest ever campaign  on these shores, following on from the unprecedented  2-1 – 3-1 if the weather hadn't intervened in Sydney – result in the Test series.
They signed off in style in two completely different ways – a leg-spinner non-ine in these pats hard ever heard of, Yuzvendra Chahal, took 6-42, and then the man we've heard off more than anyone else, MS Dhoni, in his 335th ODI oversaw the victory with a trademark, if lucky, 83 not out.
India have boasted some magnificent cricketers in the modern era – Tendulkar, Gavaskar, Dravid and, of course, the current captain, Virat Kohli – but this ageless champion, a former World Cup winning captain, is in the same class.
Naturally, he claimed the man of the match award – but luck's a fortune.
Before he had scored, Dhoni offered a straightforward chance to Australia's best fielder, Glenn Maxwell, who spilled it. It is difficult to dispute that the result depended on that depressing non-play – or that another 10 overs at the crease might have proved irresistible.
To say the least, it just wasn't Maxwell's day – more like his nightmare.
His ambiguous status in the pecking order of Australian batsmen, and his highly controversial role allotment in the one-day team, came into sharp focus.
When the big-hitting local hero came to the crease at a decidedly fragile 5-123, he had just more than 20 overs to make an emphatic statement about his value to the white-ball team, even at No 7.   Indeed, unless he imposed himself for most of what was left, Australia was highly likely cooked – and so was their chance of winning a one-day series for the first time in two years.
The upshot was – like so much of Maxwell's roller-coaster career – deeply disappointing, not because he made only 26 but because of the manner in which he got out, having been completely outsmarted by the Indians, after having established the groundwork for the innings his captain and best mate Aaron Finch was hoping for.
It was a very Maxwell performance, which is to say he started like the steam train he so often is, blasting five boundaries in 19 balls at a strike-rate of 136.8 – well ahead of the next best for the innings, Peter Handscomb's 58 off 63 at 92.06.
But the visitors, who have seen a lot of him in the T20 Indian Premier League, knew their quarry well, especially his ego. So they fed him a couple of short ones on leg and sure enough he couldn't resist, mistiming one from Mohammed Shami which was very well caught by Bhuvneshwar Kumar.
Maxwell had lasted for just five overs, a quarter of what was required.
In the radio commentary box, Darren Berry and Ian Chappell – two very forthright opinionists – spoke for most when they said Maxwell had "fallen for" an obvious trap, guilty of one of the most egregious sporting sins – a lack of match awareness.
"Again, it's his inability to get it done when he's got the opposition on toast," Berry said.
Amen to that.
Maxwell wasn't the only disappointment of course – or should that be of curse? Finch failed again, out for 14 when his season-long habit of failing to get bat to a ball aimed at his stumps brought him undone in familiar fashion. Shaun marsh again looked good for 39 but was out softly with a wild swing after jumping down the pitch at a leg-side wide, spinning further away. Usman Khawaja and Marcus Stoinis also surrendered meekly, both to Chahal, 28, whose 6-42 was further evidence of the impact that leg-spin bowling has come to exert on both forms of white-ball cricket.
Chahal, who once represented India at chess,  has never before been seen in Australia despite a pretty good record, which includes a haul of 5-52 in an ODI against South Africa and 6-25 against England in a T20. Given this is the last match of the tour, we might never see him again. If not, he has certainly left smething to remember him by – the equal best figures in an ODI in Australia, joining Indian seamer Ajit Agarkar, also at the MCG, 15 years ago – and the best ever by a spinner.
For Australia, it has been another deflating week on all fronts. Two successive defeats in the one-dayers, their new Test batsmen all failing to make any impact in the practice match against Sri Lanka in Hobart, David Warner joining his banned compatriotr-in-crime  Steve Smith on the injured list with no guarantees either will recover in time for the World Cup, and Finch's incumbency as the leader of that mega-important campaign coming under severe pressure.
Hopefully we can expect something a bit more positive from the two imminent Tests against the bedraggled Sri Lankans.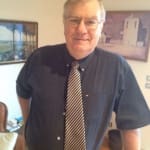 Author:
Ron Reed
RON REED has spent more than 50 years as a sportswriter or sports editor, mainly at The Herald and Herald Sun. He has covered just about every sport at local, national and international level, including multiple assignments at the Olympic and Commonwealth games, cricket tours, the Tour de France, America's Cup yachting, tennis and golf majors and world title fights.
Comments
comments
0 comments