---
Reading Time:
5
minutes
HAVING A sports superstar for a father can be a mixed blessing for an ambitious young athlete, writes RON REED:
IN HER heyday Adrienne Beames was hailed as a ground-breaking pioneer in women's athletics but has now gone to her grave with nobody able to say for sure exactly how good she was – or was not.
She may have been a world-beater as a long-distance runner – or she may have been an obsessed self-promoter whose inability or unwillingness to distinguish fact from fiction in recording her performances has seen her, even in death, fairly or unfairly, publicly vilified by some as a fraud.
Beames died at 77 from liver cancer two days after Christmas, more or less alone other than a few late-life casual acquaintances and estranged from her closest family, the name of which resonates strongly with hundreds if not thousands of sports fans every time a football or cricket match is held at the MCG.
She was the daughter of legendary Melbourne footballer and Sheffield Shield cricketer Percy Beames, who played in three successive premierships with the Demons, best on the ground in all of them according to League records, captain-coached them for three years, captained Victoria and is in the AFL Hall of Fame. He played 18 first class cricket matches, captaining Victoria in his final season, scoring three hundreds and averaging 51.56, numbers that might have seen him in a baggy green Test cap but for the second war interrupting his progress. He later became a prominent sports journalist with The Age newspaper, and now has a popular bar named after him in the MCG Members' Stand.
That's a lot to live up to if you're trying to fill your father's big shoes.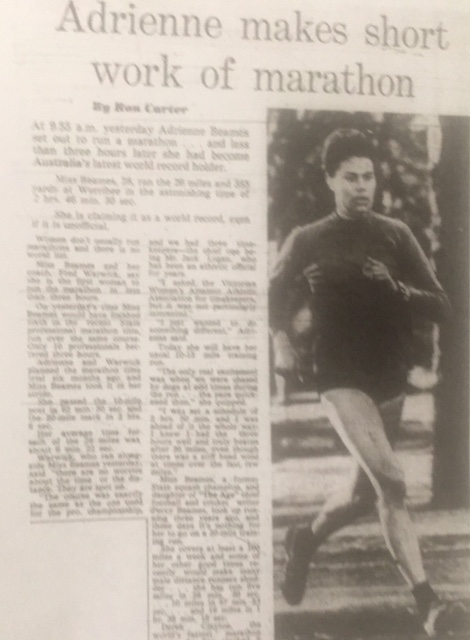 And that was the problem, according to the only surviving member of her immediate family, her younger brother Colin. He and some of her slightly more distant relatives, of which I am one – Percy was my maternal grandmother's brother – were among about 75 who attended a memorial service in a St Kilda church this week, where even the minister who presided did not shy away from referring to her controversial background and complex personality.
"She bruised a few people along the way," he said. "She had some difficulty with relationships but this is not the time to dwell on that. We should respect that she is not here to defend herself against what others may say about her."
To say the least, that is a distinct departure from the usual tone of such occasions, where it is not done to speak ill of the dearly departed. But perhaps he, and for that matter Colin Beames, had no argument with journalist and politician Derryn Hinch's old catchphrase that the dead are owed nothing but the truth.
So what precisely was the truth about this energetic enigma?
It's hard to say. She had certainly inherited her father's gift for physical and competitive expression and was a very good tennis player at school, later a prominent squash player – just how prominent is a mystery, but not the winner of multiple state championships as the Herald Sun reported in an obituary – and an extremely good runner, as well as a classical singer (her mother Ruth was a music teacher) who once made a brief appearance in the Sun Aria.
Perhaps her first and best moment of fame was in 1971 when she ran a marathon on a little-used course around Werribee in 2 hours 46.30, when no other woman, anywhere, had broken three hours. Back then, women didn't usually run marathons – it was 13 years before they did so at the Olympics in Los Angeles – so it was big news in the paper her father worked for, which used to write about her far more often than any of the other Melbourne newspapers did. But while many experts unreservedly applauded the performance, officials refused to recognise it because, they said, it was a private time trial and not a recognised competition.
She later posted an official 2:46:32 in America, where she competed often. While she claimed to have run across Death Valley, her brother says that never happened.
Managed by her coach and eventual partner Fred Warwick, a good runner himself who also worked as a masseur and fitness guru, she claimed multiple world and national records on the track and the road, some of them over unorthodox distances and not all of them verified, to say the least.
There is a list of these readily available on Wikipedia – and on face value, it is seriously impressive.
Unfortunately, they form the beginning of a 19-page attack on her credibility labelled "preliminary and abandoned research from 2014" and posted by Ausrunning, which describes itself as "principally a register of marathon running in Australia". The author of this attack has chosen to remain anonymous but he or she has certainly devoted a lot of time to it.
It says bluntly: "Ms Beames cheated and was disqualified from at least one race. There was insufficient evidence to prove systematic cheating. Beames ran most of her claimed records in private time trials in full knowledge that these could not be verified."
This document accuses her of hitching a lift in a car to the finish of the Bay to Breakers race in the US and claimed the win, only to be DQ'd after an investigation.
The rest makes sad reading for those who knew her and trained with her, or those who would still see her shuffling endless laps of a park near her home in North Caulfield as the years passed, perhaps still trying to prove something to herself – or somebody. In her seventies, she could be seen pushing a walker many blocks from where she lived.
"She was the most tenacious woman I've ever met," said one of the speakers at her memorial, adding that they used to run the equivalent of four marathons a week for practice back in the day.
The minister also made some positive observations: "She rebelled against sexism and misogyny and as a female she pushed the boundaries that have been broken since and established a space for women athletes who at that time were not respected or encouraged."
Her brother was also generous – but totally realistic – in his assessment of her life, making clear they had fallen out over their father's death at 92 in 2004 and had not spoken since.
"Running became her obsession to the extent that it excluded other aspects of her life, such as family," he said.
"Athletes have to be dedicated to their sport but need to have some sort of balance in their lives.
"Adrienne was an extremist. She had incredible willpower which led to eating disorders and that regime took a physical and mental toll on her.
"She started running outstanding times. Some were not verified. Some were fabricated. But that should not detract from her achievements."
He said his sister craved the approval of her father and others and tried to create self-worth through her sporting success.
He said he knew himself that it could be difficult to be the offspring of a famous father and so did his wife, Jan, who is a niece of Percy Beames' old friend and contemporary, legendary cricketer Keith Miller, whose own sons spoke about similar issues when he died.
Of Adrienne, he concluded: "It seems she was fairly lonely at the end – but hopefully she finally found peace."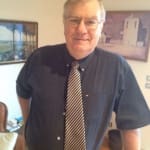 Author:
Ron Reed
RON REED has spent more than 50 years as a sportswriter or sports editor, mainly at The Herald and Herald Sun. He has covered just about every sport at local, national and international level, including multiple assignments at the Olympic and Commonwealth games, cricket tours, the Tour de France, America's Cup yachting, tennis and golf majors and world title fights.
Comments
comments
0 comments