---
Reading Time:
3
minutes
NOBODY enjoys Big Bash cricket more than Chief Writer RON REED but even he is wondering whether there can be too much of a good thing:
MELBOURNE Stars have five eminently watchable, and in-form players on their roster for the Big Bash – batsmen Glenn Maxwell and Peter Handscomb, all-rounder Marcus Stoinis and leg-spinners Adam Zampa and Sandeep Lamichhange – which is the engine room of a pleasingly entertaining package. But they weren't much of a drawcard when the Stars took on the cellar-dwellers Perth Scorchers at the MCG on Wednesday night because none of them were playing, the first four in camp with the Australian ODI team and the colourful Nepalese tweaker on a leave-pass to the Bangladesh T20 competition.
The Scorchers were far from full strength too, missing the Marsh brothers and fast bowlers Jhye Richardson and Jason Behrendorff, also on ODI duty.
Did that matter? Perhaps. On a warm summer's night, perfect for watching cricket,  the great stadium was sparsely populated in comparison with what the so-called glamour franchise of the competition has usually been able to pull over the eight years the lucrative competition has been in place. They once attracted more than 80,000 for a derby against the other Melbourne team, the Renegades, but those days are gone. When the same teams met on New Year's Day (night) expectations of 60,000 proved well short of the reality, 46,481. Against the Scorchers, that slumped again to 25,300 – not disastrous, perhaps, but probably disappointing.
This appears to be a trend that has set in, according to regular media analysis suggesting that both crowds and TV ratings are on the downturn – by as much as 25 per cent and 17 per cent respectively – and that another increase in fixtures, from 10 matches for each team to 14 and 59 altogether, is inducing fan fatigue. As Andrew of Bendigo said in the Herald Sun's letters page: "I can't believe we're not even halfway through the BBL season. Feels like it's been going forever." Even for one of the world's most-watched sports competitions, there can, it seems, be too much of a good thing. Time will tell.
I have been a fan of Twenty20 since the day it was invented, long before it began to cannibalise more traditional forms of the game via the BBL, the Indian Premier League and now an ever-expanding proliferation of similar promotions world-wide. I liked it, and still do, because while it is undeniably slather and whack, it takes a great deal of skill to score at breakneck speed against world-class bowlers and for bowlers and fieldsmen to prevent that happening. Naturally, those skills have improved – but are they continuing to do so?
In the Big Bash, not necessarily – and certainly not the fielding. The Scorchers were terrible, dropping multiple sitters, prompting experienced coach Darren Berry to tweet that fielding standards had become "deplorable and embarrassing". Chatting to another international coach, former one-day and Test star Dean Jones, before the game, the same theme emerged. Jones, who coaches in the Pakistan T20 league, said the BBL players did not work nearly as hard on their fielding, or their games in general, as his charges did.
The overall standard of the BBL was third-rate, he said, especially the quality of the international players who fill two places in every team. For instance, he said former Kiwi captain Brendon McCullum, 37, one of the biggest drawcards, had been passed in at auction by the Pakistanis. And some of the more prominent visitors, such as England Test captain Joe Root and his colleague Jos Buttler, among others, have now left to meet other commitments, further diluting the talent on show.
To which I would add – it was a backward step the day that political correctness saw Jamaican superstar Chris Gayle unofficially banned from the BBL for a relatively innocuous encounter with a female TV reporter.
At the MCG the other night, there was scarcely a genuine drawcard to be seen, West Indian Dwayne Bravo, 35, the most accomplished – but the last of his 40 Tests was eight years ago and he hasn't added to his 164 ODIs for four years. He made a duck.
The upshot of the shortage of star-quality was a lacklustre contest and an anticlimactic finish, with the previously winless Scorchers prevailing easily by six wickets with 14 balls to spare. There seems to have been a lot of such tame outcomes this time around which is far from ideal because T20 depends for much of its attraction on tension, drama and unpredictability right down to the wire.
Instinctively, I feel it's must-watch appeal is diminishing, even for us nuffies who are willing – as I found myself doing last week – to watch more than 14 hours of couch cricket, the Test and two T20s, in a single day. Yep, I've gotta get a life. But I don't intend to switch off the BBL just yet although I'm not sure how common that attitude now is. It will be interesting to see if the tennis makes more inroads than usual over the next fortnight.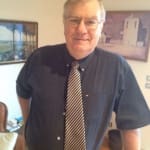 Author:
Ron Reed
RON REED has spent more than 50 years as a sportswriter or sports editor, mainly at The Herald and Herald Sun. He has covered just about every sport at local, national and international level, including multiple assignments at the Olympic and Commonwealth games, cricket tours, the Tour de France, America's Cup yachting, tennis and golf majors and world title fights.
Comments
comments
0 comments