---
Reading Time:
4
minutes
NOTHING excites cricket fans more than a precocious young talent being recognised and rewarded, so welcome aboard Will Pucovski, says Chief Writer RON REED:
YOU COULD sense a gust of fresh air circulating on a warm summer's evening at the MCG on Wednesday night – and a distinct whiff of home-ground pride. It was only partly to do with a new-look, in-form Melbourne Stars outfit – missing four senior players – taking on the Perth Scorchers in the Big Bash League in only the Stars' second appearance there this campaign.
More interesting by far for the management and denizens of the home of Australian cricket was the news that Victoria's most exciting young prospect, batsman Will Pucovski, had all but taken possession of a baggy green cap, named in the squad for the two upcoming Tests against Sri Lanka. Pucovski has come up through the ranks with the Melbourne Cricket Club and is poised to become that venerable institution's 42nd Test player
All Australian fans should be delighted by this unexpected and welcome development. In the current climate of negativity in the wake of the thrashing at the hands of India, a positive and optimistic statement from the under-siege selectors was badly needed. Pucovski's promotion is exactly that.
It is definitely the highlight of a mixed bag, which has seen the axing of Aaron Finch, Peter Handscomb and the Marsh brothers, the return of Joe Burns and Matthew Renshaw, the ongoing snub for in-form Matthew Wade and Marcus Stoinis as well as Glenn Maxwell and the retention of veteran fast bowler Peter Siddle.  That's a lot of talking points but Finch has nothing to complain about and nor do the Marshes, or to a slightly lesser extent Handscomb. According to selection chief Trevor Hohns all four are "very good players and by no means is the door closed for them to return to play Test cricket". Such cushion-the-fall statements are always to be taken with a large grain of salt and the reality is that Shaun Marsh, in particular, has surely run out of chances and the other three are now a long way behind the eight-ball given that others have usurped their places and the certain return of Steve Smith and David Warner is going to reduce the opportunities for batsmen by a third.
So where exactly does this leave Pucovski? Answer: In a very exciting place.
It remains to be seen whether he will actually play against the Lankans, given that seven specialist batsmen have been named and there will be room for only six. But big runs in a warm-up match between an A side and the tourists would probably be decisive. If not, surely a way will be found to have a look at him and it might be in his best interests if he sits out the first match, where batting under lights on the Gabba's fast, bouncy track will be more difficult than it is likely to be a week later in Canberra. Unless the six  who play in Brisbane all fill their boots, making it difficult to drop any of them, Pucovski should get his chance in the capital.
If he does not, then he won't have had an opportunity to fail and fall off the pace and should therefore, as an incumbent member of the squad, be entitled to believe he will be on the plane for England and the Ashes. Whatever happens, he is certain to have the baggy green on his head before long.
That is going to be fascinating to watch. It always is when precocious young talent arrives with a flourish and is recognised and rewarded, which doesn't seem to happen as often nowadays as it generally used to.
Pucovski is 20 – he turns 21 in a couple of weeks –  and has played only eight first class matches, scoring 588 runs at 49, with an innings of 188 against Queensland last summer and another of 243 against WA before Christmas ample evidence of his prodigious talent, which became obvious during a prolific junior career. The double hundred was at the WACA and as that good judge Dean Jones points out, only very good players, Australian or visiting, do that on that track.
History suggests there is no reason to believe he has been selected prematurely. On debut, Don Bradman was the same age, albeit with nearly 1,000 more runs from one more match, Doug Walters was 19 and had been playing first-class for two years when he began with two centuries against England, Steve Waugh was 20 with only 11 matches and an average inferior to Pucovski's, Phillip Hughes was 20 and David Warner had only 554 runs. Shane Warne had played only seven matches, Glenn McGrath and Ian Healy eight. There are plenty of valid comparisons.
Happily for Australian cricket – and especially in Victoria – Pucovski appears to have become first cab off the rank with a range of players just out of their teens starting to demonstrate that a new wave might be emerging. One was on show at the MCG when local all-rounder Jonathan Merlo, also 20, played his second game for the Stars, not having batted or bowled in the first one last week. Mackenzie Harvey, also 20, has made a good impression in his first season with the Renegades. Sydney's Jason Sangha, 19, has, like Pucovski, played eight Shield matches and scored two tons and is also a Big Bash regular already. There are others.
Pucovski's progress will attract extra curiosity because of his difficult introduction into the big-time, suffering a number of concussions because of being hit in the helmet and also taking time away from the game a few weeks ago to deal with mental health issues, namely depression. Naturally, Cricket Australia has satisfied itself that there is no medical reason to prevent him achieving his destiny as soon as possible, and so the message to him is simple enough: Congratulations, good luck – and enjoy!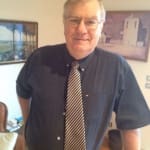 Author:
Ron Reed
RON REED has spent more than 50 years as a sportswriter or sports editor, mainly at The Herald and Herald Sun. He has covered just about every sport at local, national and international level, including multiple assignments at the Olympic and Commonwealth games, cricket tours, the Tour de France, America's Cup yachting, tennis and golf majors and world title fights.
Comments
comments
0 comments