---
Reading Time:
4
minutes
INDIA overcame their fair share of problems to bury Australia under the controversial MCG pitch and deserve all the applause, writes RON REED:
YES, THIS has been a dismal end to a sorry year for Australian cricket. But the Indian team and its many fans are entitled to regard it as one of the proudest weeks in their history, their finest on Australian soil, on which they first ventured more than 70 years ago. They have never won more than the odd match since, never a series. That is surely about to change in Sydney over the next week or so.
Consider the circumstances of what they have just all but achieved at the MCG on the annual highlight of the Australian cricket calendar. They arrived having just had their morale and confidence damaged by an unexpected defeat in Perth, with Australia's fragile mentality given a huge boost in the opposite direction. They had to find a completely new pair of opening batsmen.
They were unable to access their best spin bowler, Ravi Ashwin. During the match, they played one innings, their second, so ineptly that it would have been fatal in most other contexts.And yet, after still being able to declare both innings, and despite being frustrated by the Australian tail-enders, they will end up winning by 100 or more with almost a day to spare. It doesn't get much more comprehensive than that. It has been a statement: We are the No 1 ranked Test team in the world for a reason.
They did it by playing old-fashioned, time-honoured Test cricket, which means batsmen putting a high price on their wickets and taking minimal risks even on a pitch that seemed to provide them with an advantage over the bowlers, and then, when bowling themselves, attacking the stumps relentlessly. This was not rocket science but it was certainly expertly conceived and executed – and it worked superbly.
It was also a matter of one in, all in.
The tourists have had few if any sub-standard contributors and at least five stars – batsmen Mayak Agarwal, Cheteshwar Pujara, Virat Kohli and Rohit Sharma and fast bowler Jasprit Bumrah, whose six cheap wickets in the first innings confirmed that he is the most impressive emerging player of his type in the world. You can probably add spinner Ravi Jadeja to that list.
In stark contrast, the only Australian who left the MCG with his reputation enhanced was Pat Cummins, who evoked memories of the great Dennis Lillee with his demolition job late on day three and then tipped in a classy, defiant and unbeaten half-century to delay the inevitable oucome. Other than Cummins, probably only Nathan Lyon and possibly Tim Paine could look back with any real measure of satisfaction on the summer so far – and even Lyon was rendered ineffective at the G.
The upshot is that India will now go to Sydney leading 2-1 and still in possession of the Border-Gavaskar Trophy, the equivalent of the Ashes for these two nations. That's not nearly enough, of course. They desperately want the historic first series win, and only an Australian victory – not a draw – will deprive them of it. Given the ruinous state of Australia's batting and the many difficult selection questions that are hanging heavily in the air, it is extremely difficult to envisage that happening, the relatively narrow margin in Adelaide and the comfortable win in Perth notwithstanding.
Here only Cummins made 50 and of the specialist batsmen only Shaun Marsh exceeded his own mediocre average in either innings. Logic suggests that if that standard is deemed good enough to get him selected it will keep him selected. Others, surely, are in a different boat, none more than his hapless brother who response to a desperate situation was to slog a six and then throw away his wicket with a soft catch.
Still, we'll see what happens in Sydney – it truly is a funny game cricket.
This one was no exception, with only seven wickets falling on the first two days, prompting heavy criticism of the pitch which was deemed to be another bowler-unfriendly "road" just as it was last year when Australia and England ground out a tedious draw in which only 24 wickets fell in five days.
Here, if you start counting from India's sixth wicket in the first innings, 22 crashed for a total of 302 in a tick over four sessions. Twenty-six crashed in two days. And the game will be wrapped up with stacks of time to spare.
That means the other winner has been the great stadium itself and its embattled curator and groundstaff. Yes, nobody would argue that the drop-in pitches do need a rebirthing. But the way the game played out neutralises the nit-picking about what was provided. It wasn't the engrossing blockbuster that the series so far suggested it would be but nor was it the relentless snoozefest that looked likely well into day two. There was plenty of good cricket.
The MCG is the birthplace of Test cricket and the spiritual home of the game in Australia but it has become not difficult to detect a trend from interstate to talk down its status, even to the point of lobbying for the Boxing Day Test to go elsewhere – they wish! A Press Box poll, conducted by a Queenslander with anonymous respondents, suggested it is now only the third or fourth best cricket ground in the land. Not from where this column sits, it isn't. And right now, perhaps not from the Indian perspective.
It hasn't been a particularly happy hunting ground for India – they last won here in 1981 and this is only their third victory in 13 visits, most of the others heavy defeats. But this festive season, they have well and truly owned it.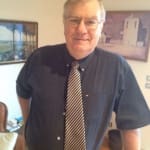 Author:
Ron Reed
RON REED has spent more than 50 years as a sportswriter or sports editor, mainly at The Herald and Herald Sun. He has covered just about every sport at local, national and international level, including multiple assignments at the Olympic and Commonwealth games, cricket tours, the Tour de France, America's Cup yachting, tennis and golf majors and world title fights.
Comments
comments
0 comments