---
Reading Time:
4
minutes
IT'S TOUGH at the top in Test cricket especially when you don't have a star to light the way, writes RON REED:
FOR A few fiery moments it was like Dennis Lillee was back in charge of the MCG, his favourite workplace, when Pat Cummins blasted through India's top order in the dying stages of day three. The best moment of the match was when he sent Virat Kohli packing for a duck, and it was a pity there weren't enough there to emulate the deafening roar that ensued when Lillee knocked over Viv Richards's stumps on that famous occasion in the early eighties. But it did bring a dull Test match briefly to life.
It also confirmed – not that this column has needed any further proof for some time – that Cummins is Australia's best cricketer, capable of anything with the ball, a useful batsman and as he demonstrated with that amazing run-out in Adelaide, a superb fieldsman.
Sadly, his electrifying effort was wasted before it even happened.
That's because India were already so far ahead of the contest that Australia's chances of winning it were already in tatters – and remained so at stumps even though they had the tourists reeling at 5-54 . The lead was 346 and likely to reach 400 or so, and there is little reason to believe Australia can get within striking distance of that, notwithstanding their brave chase in Adelaide three weeks ago.
Their miserable performance with the bat – bowled out for 151 with nobody reaching 25 – was confirmation that while their attack is capable of anything, their top-order batting is simply not up to international standard.
The ugly, embarrassing truth has been obvious enough since Steve Smith and David Warner were banished for their sins – namely, the team does not have one front-line batsman of genuine Test quality, let alone a champion, unless you are prepared to overlook Usman Khawaja's inconsistency.
If the miserable numbers that were posted on day three were an aberration, then it wasn't by much. If they were surprising, then not very. And that's despite them having the use of a wicket unanimously deemed to be difficult for the bowlers to penetrate. The Indians had no such problems – and neither did Cummins.
The batting woes reflect the reality that there is simply no-one to lead the way in the manner that Smith and Warner regularly did, and big-time performers such as the previous two captains, Michael Clarke and Ricky Ponting, before them. And plenty of others.
It is a very long time, if ever, since Australia was so bereft of class and experience with the bat, star quality in other words.  Even in the dark days of World Series Cricket the official outfit at least had the all-time great Bob Simpson, brought out of retirement, to provide guidance and ballast.
For most of the time since then, the minimum requirement to stay put in the baggy green has been a Test average of at least 45, or at least the ability to contribute triple-figure scores with some regularity.
Not any more.
Nobody averages 45 now and only two can boast 35 – Khawaja, 42.4, and skipper Tim Paine, 36.3. Khawaja has been disappointing this series and Paine, whose average is bolstered by a fair bit of red ink denoting not outs, has never made a hundred, the only regular wicketkeeper for many years in that category.
True, it's a very inexperienced line-up but that doesn't invalidate the key question – are they good enough?
Not by these numbers, they're not. Aaron Finch is averaging 30.8, Marcus Harris 32.8, Khawaja 42.4, Shaun Marsh 34.5, Travis Head 33.8 and Mitchell Marsh 25.7. Add those together and you it comes to 6 for 200 at an average of 33 apiece, which is going to set up very few Test match victories.
The bottom five save a certain amount of face, with Paine followed by Pat Cummins, 19.1, Mitchell Starc, 21.0, Nathan Lyon 12.3 and Josh Hazlewood 12.2, which adds another 102 at 20 apiece, for an innings total of 302. That's a long way adrift of what they will need to salvage this match.
This is the sixth Test they have played, in various configurations, since the ball-tampering implosion changed everything in March. In 11 innings they have reached 300 only twice – once in the rearguard draw against Pakistan in Dubai and again the other day in Perth, the basis for their only win.
The other scores have been, from the bottom up, 119, 145, 151, 164, 202, 221, 235, 243 and 291. That reads like something you might expect from Ireland or Afghanistan, the two newest Test nations which have so far played one match each.
So what's the solution?
Well, for starters the selectors could finally admit it is time to give up on the Marsh brothers, especially Mitchell who has now contributed one score over 16 in his last 12 knocks. The misplaced faith in him has become laughable.
There simply is no-one making enough runs elsewhere to knock the door down, although there are a few talented prospects including Victoria's Will Pucovski, 20, who has a Shield double century earlier this summer. The powers that be might be reluctant to gamble with him and others with the most demanding tour of all, the Ashes on the horizon, but they may soon be left with little choice. Maybe it's time to remember when Doug Walters was picked at 19 and immediately made two hundreds against England.
Or, of course, there is the obvious move: get Smith and Warner back as soon as possible. But as this week's debate has made abundantly clear, that is far from a certainty. But the longer the current crisis – and that's what it has certainly looked like at the MCG – continues, the more difficult it will be to ignore them.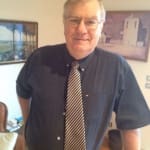 Author:
Ron Reed
RON REED has spent more than 50 years as a sportswriter or sports editor, mainly at The Herald and Herald Sun. He has covered just about every sport at local, national and international level, including multiple assignments at the Olympic and Commonwealth games, cricket tours, the Tour de France, America's Cup yachting, tennis and golf majors and world title fights.
Comments
comments
0 comments