---
Reading Time:
4
minutes
IT WASN'T pretty to watch but India's two best batsmen weren't worrying about what it looked like, writes RON REED:
SO WHEN does tough, hard, patient, attritional Test cricket – the stuff that we traditionalists, the aficionados, will usually happily watch for hour after hour without complaint – cross the line where you're no longer certain whether you're being entertained or being invited to doze off or adjourn to the bar?
As the debate over whether Test cricket has a long-term future waxes and wanes, it's a reasonable question.
Certainly,  it was worth asking at various stages of the long third wicket partnership between Cheteshwar Pujara and Virat Kohli across the first two days of the showpiece MCG Test.
Here we had, by common consent, the best batsman in the world today, probably one of the best ever  – let's leave Steve Smith out of this debate for the moment – and another good enough to average 50 across 67 matches at the elite level. With one making an impressive century and the other threatening to, it should have been manna from heaven for the knowledgeable Melbourne cricket fans.
But there was never a sense that it was a turn-on in the grandstands.
It was a test of patience for all concerned – those on the field, on both sides, and those off it. And you had to suspect that many of the latter simply weren't prepared to sit it out.
I sensed that when, on day one, I left at the tea break to be somewhere else. The second wicket had just fallen, bringing Kohli, the most interesting player in the match, to the crease – so I thought I would have very little company on the stroll to Richmond station. Wrong. There were hundreds walking away with two hours to go, having already had enough of what was being served up. They were voting with their feet.
It wouldn't have been a pretty sight for the game's administrators.
On day two, the newspapers were tipping a crowd of about 50,000 which is about what can be expected most years. But when play started it wouldn't have been half that and the final count was 36,524, which was probably disappointing, and not many of them were left by the end of the batathon.
They sat through a second successive day of watching India try to arm-wrestle the contest into submission, which they eventually did. It took  more than five and a half sessions for them to reach 400, with a wicket falling once every two hours on average and fewer than 70 a session being scored. You can say what you like about this process being one of the legitimate art forms of the great game – and it is – but it's out of whack with the dynamics of most sports in the 21st century, and cricket nuffies who suggest that anyone who disagrees does not understand or appreciate the nuances of the noble old game need to get real.
That said, credit where it is due. Kohli and Pujara had a job to do and they did it – skilfully and successfully – and with the added bonus of keeping the hosts fielding in the heat for so long that eventually fatigue set in and they started dropping catches. India is almost certainly now the only team that can win even with three days and three innings left.
Of course the batsmen weren't entirely to blame for the lack of snap, crackle and pop in the contest. The placid pitch had plenty to do with that, although it wasn't quite as bland as it was at the start, with uneven bounce coming into play and the bowlers maintaining discipline.
But it was clear they were intent on grinding it out for as long as possible, regardless of whether people were agreeing with satirist Titus O'Reily, who tweeted: "This is the best ad for the Big Bash League I've ever seen."
It reached an eye-rolling stage in the 20th over of the day when Josh Hazlewood aimed all six balls outside off stump and Kohli shouldered arms to them all. That's the stock tactic to him and he is well aware of what they are thinking – that he'll eventually lose patience, as he did when he was dropped behind late on day one. And eventually he did again, upper-cutting Mitchell Starc straight to the third man fieldsman, out for 82 off 204 balls at a rate of 40.19. The partnership of 170 spanned 68 overs. Pujara followed three overs later for 106, having occupied the crease for 106 overs, scoring at a rate of 33.22.
But his scoring progress is not the stat he will look back on most fondly about this innings. This is: it lifted his average – from 112 innings in 67 matches – from 49.77 to 50.31, the benchmark that usually separates very good players from great ones, especially if they have been playing for as long as he has. Some might suggest this is a case of stats being able to prove anything but the 16th century of his career in Adelaide proved to be a match-winning contribution and this one, his fourth against Australia, might very well do the same.
If so, that will just about be enough to make him the hero of the tour – and no Indian team-mate or fan will be remotely worried about whether he's generated much content for the highlight reels.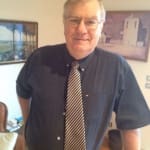 Author:
Ron Reed
RON REED has spent more than 50 years as a sportswriter or sports editor, mainly at The Herald and Herald Sun. He has covered just about every sport at local, national and international level, including multiple assignments at the Olympic and Commonwealth games, cricket tours, the Tour de France, America's Cup yachting, tennis and golf majors and world title fights.
Comments
comments
0 comments