---
Reading Time:
5
minutes
THERE HAVEN'T been many more colourful and controversial – or better – cricketers than Shane Warne, and he's still making more of an impact than most, says Chief Writer RON REED:
SIR SHANE Warne – or is that simply Sir Warnie? – does have a certain ring to it. But the Herald Sun's suggestion that it's time the great leg-spinner was knighted, like the other four of Wisden's top five cricketers of the 20th century, Don Bradman, Garfield Sobers, Jack Hobbs and Viv Richards, is just a silly season stitch-up, right? A sort of April Fool's joke for Christmas? Must be, because we don't even have knighthoods in Australia any more.
Still, it's not altogether absurd. What he did on the field qualifies him as much as the other four, the incomparable Sir Donald excepted perhaps. And if his baroque behaviour elsewhere disqualifies him in the eyes of many, then what about his mate, Sir Ian Botham, who wasn't far behind, if at all, when it came to hell-raising out of hours. Her Majesty overlooked that because Beefy raised a substantial fortune for charity with his long walks from one end of England to the other, as well as other places. Warnie's charitable foundation did the same until he shut it down after having to deal with a few unwelcome questions about its operation, which has never been proven to be anything but above board.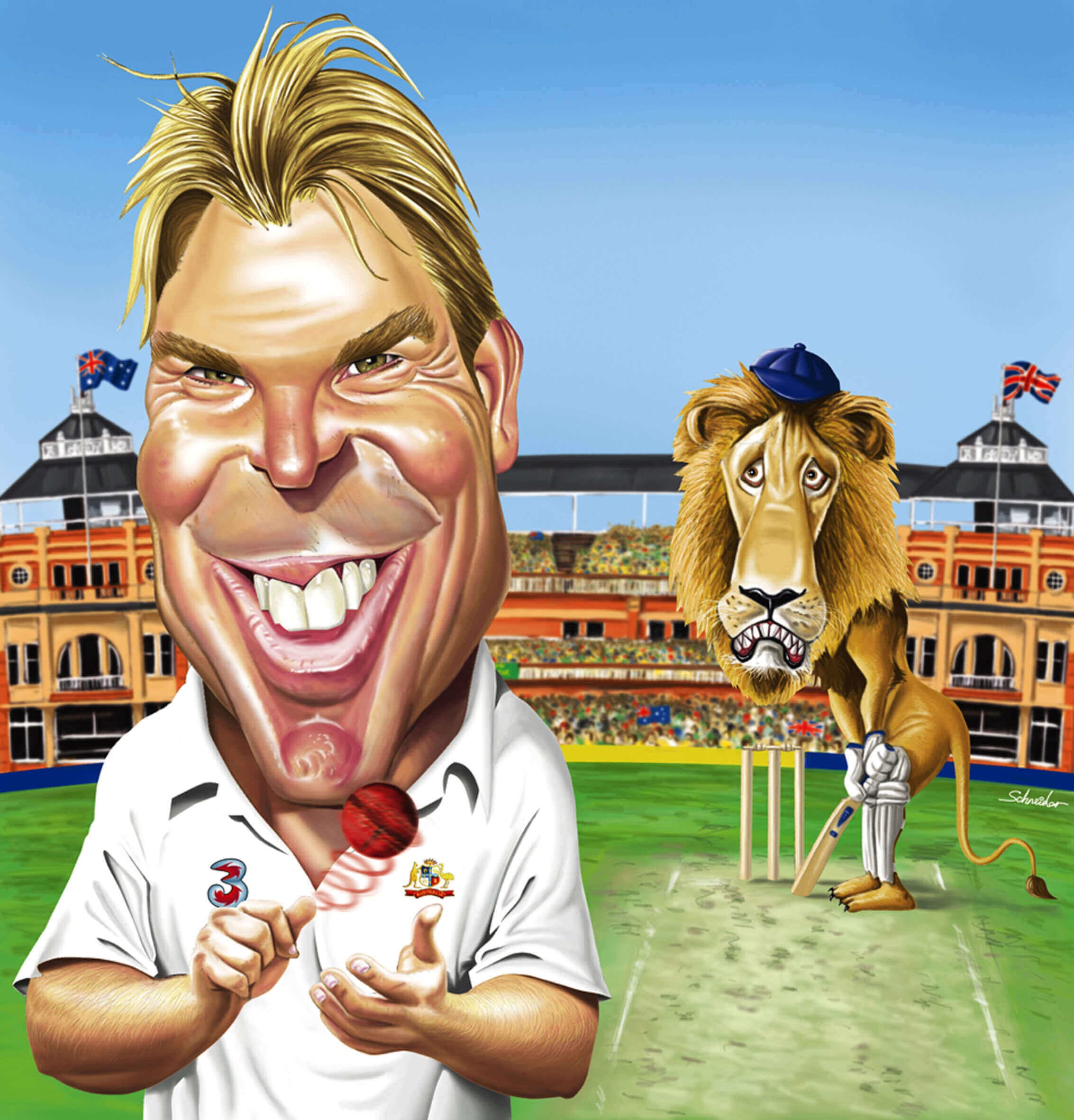 That said, no-one is likely to be holding their breath waiting for the royal sword to tap S. K. Warne on the shoulder any time soon. And it's not like anyone is likely to be complaining about not getting enough of the great man. Twelve years after he played the last of his 145 Tests, and fast approaching his 50th birthday, he seems to be a more ubiquitous presence on the cricket scene than ever before, which is saying something. He has many strings to his bow – or should that be his bowl.
When he is in Australia, which is only about half of any year, he is all over the media he once used to dislike intensely. This summer, he is doing TV commentary for Fox – and not Seven, an organisation he will not touch because of its part in the criticism of his charity foundation – and not only writes columns for the News Corp papers, the most extensive print outlet in the land by far, but also promotes their Supercoach circulation massager. As has been the case for a long time now, he is prolific on social media, especially Twitter and Instagram, where he has millions of followers around the world.
These devotees, mostly, take what he tells them as gospel. There's a pretty strong reason for that. He is good at it. Extremely good. His analysis of what's happening out in the middle is tactically astute, provocative – ask Mitchell Starc – articulate and sometimes amusing. This is the result of being educated in the craft by none other than the late owner of Channel Nine (and cricket tragic) Kerry Packer back in the day. He doesn't mind predicting what might be about to happen and often enough for it to have acquired the mystique, it does. Peter Lalor, the senior cricket writer for The Australian and a pretty good judge himself, tweeted recently that Warne possessed the best cricket brain in the world. If that was put to a  broad vote, Lalor would have a very good chance of being pronounced correct, although Ricky Ponting wouldn't be far behind, if at all. There are very few other contenders within touching distance.
Warne's other pubic presence recently has been as the author of No Spin, his autobiography. Perhaps that should be his latest autobiography. He did one in 2001 when he was still playing, titled simply Shane Warne, my Autobiography, ghost-written by a British sportswriter. In 2006 he put his name to Shane Warne, My Illustrated Career, which was as the title suggests mostly photographs. Two years later, along came Shane Warne's Century, My Top 100 Test Cricketers, which was a series of potted observations about his many teammates and opponents. These are all on my shelves so I must have read them, but, alas, I can't remember being enlightened by anything in any of them. Maybe I've just got a short memory.
However, his latest effort – also ghost-written, this time by fellow TV commentator and professional journalist Mark Nicholas – is a seriously worthwhile read. Warne insists it is warts and all, completely honest, with no issue, no matter how personally uncomfortable, left unexplored. It is impossible to know just how accurate that claim is, but, yes, there are insights into his off-field life at home, in business and, um, at play that haven't been given much air-time in the past, so we're going to have to take his word for that.
In any case, having had a ringside seat to much of the lurid stuff over the years when I travelled with the Australian team and eventually finding it eye-glazing, I came to believe that Warne the cricketer is a much more interesting character than Warnie the playboy. This book has confirmed that.
There is a lot of pure cricket wisdom to digest here about how the game is played at the sharp end, none of it more engrossing, in my opinion, than chapter nine, which is about the physical and psychological mechanics of leg-spin bowling, which is arguably the great game's most difficult skill to master. "The art of leg-spin is not just bowling a leg-break; the art of leg-spin is to examine, deceive and outwit. That is the whole art. And within it is the magic," he writes. "The art is creating something that is not really there. It is a magic trick, surrounded by mystery, aura and fear." Perhaps that sounds a bit mumbo-jumbo-ish but for anybody seriously interested in the thought processes and methods that enabled Warne to become the greatest spin bowler of all time, it is a fascinating discovery that he was not just a kid with a God-given gift to spin a cricket ball but enough grey matter – and rat cunning — to eventually understand how to make the most of it.
Warne is very proud of that, possibly to the extent that if there was one minor criticism of the book, it might be to suggest that he is on extremely good terms with himself, and with what he has achieved and who he is. But, hey, why shouldn't he be? It has been one of the most stupendous journeys in the history of Australian sport.
Sir Shane? Not quite. In fact, he has never featured in the honours list in any shape or form – not even for services for cricket —  even though hundreds of gongs are handed out every year. Even given the many controversies he has generated, that is very surprising for a bloke who his co-author Nicholas describes as "a challenging and rewarding personality and about as strong a character as the sport has seen". It  is a snub that is going to be very hard to justify for much longer.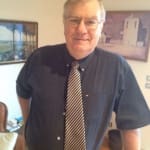 Author:
Ron Reed
RON REED has spent more than 50 years as a sportswriter or sports editor, mainly at The Herald and Herald Sun. He has covered just about every sport at local, national and international level, including multiple assignments at the Olympic and Commonwealth games, cricket tours, the Tour de France, America's Cup yachting, tennis and golf majors and world title fights.
Comments
comments
0 comments