---
Reading Time:
4
minutes
IT'S ONE-ALL, so expect a pitched battle at the MCG, says Chief Writer RON REED:
NOWHERE was Australia's resounding second Test win over India in Perth celebrated more gleefully than in Melbourne, home base for Cricket Australia and the venue for the next encounter.
Boxing Day at the MCG is always the high point of the cricket calendar but sometimes the series has been decided by the time we get there – last summer's Ashes blockbuster very much a case in point, with Australia already leading 3-0 – which can slightly dilute the sense of occasion and the anticipation.
Not this time. The underdog Australians have fought back hard after narrowly losing the opening salvo against India, the world's No 1 ranked team, and it's one-all with everything to play for. Whatever the result in Melbourne, the overall outcome will still be on the line in the fourth match in Sydney a week later, which is rarely the case these days in series of four or five matches.
This magnetic scenario, together with the high quality of the first two matches, and their roller-coaster progress, suggests that this might turn out to be the best series on these shores in recent memory. So far, so compelling.
Hopefully Melbourne will be no less interesting. Certainly, we do not want a repeat of last year's tedious five-day stalemate which was the result of a sub-standard pitch so devoid of any signs of life that only 24 wickets fell while the batsmen averaged just 216 a day. It was unacceptable to the point that the International Cricket Council officially rebuked the great stadium – the birthplace of Test cricket — warning that it could lose its hallowed fixture if there was a repeat. So what can we expect?
Good question. With a new curator in place, a concerted effort has been made to invigorate the drop-in square. Three Sheffield Shield matches were scheduled there, rather than the Junction Oval where Victoria now plays most of its matches, specifically to give the ground staff a "sighter" with their preparations. The results have been mixed: an innings win against NSW, a draw against South Australia when rain wiped out the last day with a result in sight, and a draw against West Australia in which wickets were again hard to come by even on a fourth-day deck. Only one of four innings was completed.
Gun stats man Ric Finlay says that across these three matches a wicket has fallen every 30.46 runs, compared with the last four Test matches there, where the figure has been 42.49, 49.35, 45.46 and 45.00. That suggests the bat-ball balance has improved. But has it? After the WA game, where a very good Victorian attack, the most successful in the competition, laboured almost fruitlessly through the final two sessions in pursuit of outright victory, a very senior dressing room source suggested there was a strong feeling that the track had not improved much from last year, if at all, and that this was causing people in high places to cross their fingers and hope that all will be alright on the big day. We shall see.
Updated batting averages #AusvInd pic.twitter.com/it4Wah7MZ6

— Ric Finlay (@RicFinlay) December 18, 2018
..and bowling: pic.twitter.com/b8HN3qYWJu

— Ric Finlay (@RicFinlay) December 18, 2018
At the halfway point, the contest could not have been any more interesting – and because the teams appear to be evenly matched in most respects, it is certain to stay that way. Both matches have progressed well into the fifth day but without playing for a draw ever becoming an option.
The teams have become a fascinating study in status and psychology.
The Indians are officially world-beaters but don't know how to win away from home, having been beaten in South Africa and England this year, and are burdened with the weight of history in Australia, where they have never won a series. They are both hugely motivated and inherently nervous about their history here, and perhaps that dichotomy is already showing in the diverging scorelines that have emerged so far.
Australia are far from world-beaters, ranked No 5, beaten by South Africa and Pakistan since winning the Ashes last year, missing their two best batsmen and under new leadership on and off the field, far less experienced than their opposition, and under intense pressure to change the methods and mentality of less than 12 months ago. It is little wonder they started the series as distinct underdogs, their performance difficult to predict.
And yet, here they now are on level terms and with all the momentum in their favour. It is surely even-money each of two now, and it doesn't get better than that in elite sport.
Anything could happen now – and given the frisson of tension that has developed, especially between the two captains, Virat Kohli and Tim Paine, it probably will. Bring it on.
The usual huge crowd at the G – the tip is for about 80,000 on Boxing Day – will be a colourful spectacle given the huge Indian diaspora in Melbourne, most of them committed cricket fans. It is a long time since they have seen their compatriots win at the great stadium.
India have played there 12 times since 1948 for eight mostly heavy defeats, two draws and two wins, the most recent in 1981 when, amazingly, they recovered from a first innings deficit of 182 to win by 59 after bowling out an Australian team featuring Greg Chappell, Allan Border, Dennis Lillee, Rod Marsh, Doug Walters, Kim Hughes, Graeme Wood, John Dyson, Bruce Yardley, Len Pascoe and Jim Higgs for 83 in the fourth innings. The great all-rounder Kapil Dev took 5-28.
So yes, when these two countries face off anywhere, anything can happen – and the MCG is certainly no exception.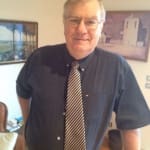 Author:
Ron Reed
RON REED has spent more than 50 years as a sportswriter or sports editor, mainly at The Herald and Herald Sun. He has covered just about every sport at local, national and international level, including multiple assignments at the Olympic and Commonwealth games, cricket tours, the Tour de France, America's Cup yachting, tennis and golf majors and world title fights.
Comments
comments
0 comments