---
Reading Time:
4
minutes
IT WAS the fight that should never have happened, and Australia's most controversial sportsman will have to live with the humiliating result, says Chief Writer RON REED:
IN THE end, Anthony Mundine – Australia's most polarising sportsman – simply trashed whatever respect he had left. He will be remembered more for the humiliating end to his boxing career – knocked out by Jeff Horn in 96 seconds in Brisbane on Friday night – than for any of the 48 wins from the 57 fights he had since switching from rugby league in 2000. He will have to live with that for a long time.
This disaster – for his own pride and, sadly, for the credibility of the fight game – was a surprise only in its blink-and-miss-it brevity. Few expected Mundine to win, certainly not the bookies, but to put up no fight at all – we didn't see that coming.
Or did we? During the undercard, the frequent crosses into the dressing rooms of both combatants were revealing. Horn looked relaxed and confident, chewing on a melon. Mundine's body language was worrying. He looked unsettled and apprehensive, a far cry from the familiar "caged lion" act he was putting on 24 hours earlier at the weigh-in. And having starved himself to make the catch-weight agreed upon, he physically looked like an old man – relatively speaking, of course.
And that's the thing – in boxing terms, or almost any elite sport for that matter, he is an old man. At 43, he had no business still being in the ring, and certainly not against a world class opponent more than a decade younger. Mundine is at least three years out of date, five probably.
Since another Aussie, Daniel Geale, towelled him up in January, 2013, he has now had nine fights for four wins – all against nobodies – and five defeats, the definition of mediocrity. It is exactly three years ago since American Charles Hatley destroyed him, knocking him down three times in the second round in Melbourne, prompting wise heads – not an over-populated demographic in this sport – to suggest his time was up. When an equally elderly Danny Green took his revenge nearly two years ago – and despite Mundine's predictable protests, Green did win that fight – surely time was up.
But like so many of his ilk he couldn't deal with the thought of walking away, especially in defeat. He kept going. That was never going to end well. And apart from another pay-day or two – at what point does money take precedence over pride? —  there was very little point to it. If he thought he was ever again going to be taken seriously internationally, he was deluding himself – a common condition in ageing boxers.
The upshot bordered on farcical, perhaps even more so than the previous low point for boxing's reputation in this country, which was when the once-formidable American Roy Jones Jr failed to survive the first round against Green a few years ago. The sport is always in a perpetual battle for attention and cannot afford to get noticed for all the wrong reasons, as has just happened – not by any means for the first time.
Of course, the result itself was popular. That's partly to do with Horn's good-guy profile and his formidable record – his one defeat to a truly world-class foe in American Terence Crawford has tended to overshadow his consistent, impressive achievements, including beating the legendary Manny Pacquiao – but it also speaks loudly about Mundine's ambiguous public status.
He does have his fans and he does possess a certain charisma, which is not difficult to detect when you sit down with him one on one, as I did more than once when I used to write about boxing for the public prints. And his capacity to survive for 25 years across two physically and mentally demanding sports should not be lightly dismissed or denigrated.
But his enormous ego and big mouth has always made him hard to like or admire, or to know what to make of him as a person. What really goes on inside that gaunt head, behind the uncontrolled tongue? Who knows? But he did reveal a bit more of himself, for the better, in a long interview on Fox Sports last week when he admitted to making a lot of dumb comments over the years but blamed it on his own unsophisticated articulation – "raw and uncut," he said. Here, we got a few better glimpses of the human being than usual but there was still no disguising his conviction that he was an ageless if not immortal superman whose innate superiority would always make him a winner in the end. The truth is that he was never as good as he thought – even his three "world titles" carried asterisks of one sort or another and he never cracked the American big-time, which is a compulsory box to tick for any aspiring champion.
Plenty of people will tell you that he is a good mate to have and he certainly seems sincere in his desire to help the indigenous community any way he can.
So, take your pick – it's either "good riddance" or thanks for the memories provided by one of the best and most versatile Australian sportsmen of the 21st century.
He has probably earned a bit of both – but the majority verdict, like the last non-hurrah, is unlikely to be flattering.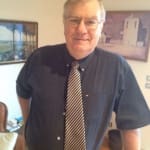 Author:
Ron Reed
RON REED has spent more than 50 years as a sportswriter or sports editor, mainly at The Herald and Herald Sun. He has covered just about every sport at local, national and international level, including multiple assignments at the Olympic and Commonwealth games, cricket tours, the Tour de France, America's Cup yachting, tennis and golf majors and world title fights.
Comments
comments
0 comments