---
Reading Time:
4
minutes
FORMER TEST captain Michael Clarke is under fire but hasn't entirely missed the point with his advice to the Australian cricket team, says Chief Writer RON REED:
MICHAEL Clarke didn't win too many of popularity polls in Australian cricket, not among certain team-mates when he was Test captain and not among most fans. That doesn't seem to have changed much with his latest controversial contribution. Clarke has attracted a barrage of criticism for his assertion on radio that the national team "needs to stop worrying about being liked and start worrying about being respected" – or it wouldn't win a game all summer.
Clearly, this is a provocative call given the general agreement that the baggy green cap has a disastrous image problem that simply must be addressed, starting with the first of the four Tests against India in Adelaide next week, where the leadership and behaviour will be under scrutiny like never before. And rightly so.
But that doesn't necessarily make Clarke wrong – or without support, by any means – when he says: "Play tough Australian cricket. Whether we like it or not, that's in our blood. If you try and walk away from it, we might be the most-liked team in the world, we're not going to win shit. We won't win a game. Boys and girls like to win."
There is nothing wrong with anybody advocating tough cricket and earning the respect of the opposition – and everyone else. Yes, that IS "in our blood." It always has been and always will be. But what was made crystal clear by the dismal events in Cape Town last March is that there are standards of sportsmanship, ethics, discipline and maturity that simply have to be met with the full face of the bat, so to speak, and while being liked is desirable it's not really the issue.
The challenge now confronting the incumbent captain Tim Paine and all those who influence him and his troops – notably coach Justin Langer – is to strike the right balance between observing the spirit of cricket and still not taking a backward step on the field. This has already been identified as an embryonic problem by South Africa's hard-nosed captain Faf de Plessis, who on returning home from the recent tour here – which his team dominated – said he could sense that Australia was becoming less aggressive and easier to play against.
"Their in-your-face style is their strength and should not be sacrificed," de Plessis said. He added that he had detected a big difference in the field in that the Australians were now letting their cricket do the talking – much to his disappointment. "Australia were the hardest to play against because they were the fiercest. Comparing that to now you can see they are obviously trying to minimise it more."
That's pretty much the same point Clarke is trying to make and it is not necessarily rendered invalid just because you could question whether either is an authority on acceptable behaviour – de Plessis is a twice-convicted ball tamperer himself, and Clarke's own legacy as captain is not exactly pristine, a point alluded to by former team-mate Simon Katich with whom he has been locked in a long-term feud. Katich is now the specialist cricket pundit on Melbourne broadcaster Gerard Whateley's radio show and they were the ones who led the charge against Clarke, who has, predictably, responded angrily in defence of his own time in charge, pointing out that Cape Town was three years after he retired.
True – but the dressing room culture did not develop overnight under the captain now being punished for it, Steve Smith. It is not unreasonable to suggest that Clarke's tenure coincided with some of the deterioration in the team's reputation, mentality and popularity – remember his "prepare for a broken f*****g arm" jibe at England tail-end batsman Jimmy Anderson? — as well as the cultivation of David Warner as an attack dog. Clarke claims his captaincy was never adversely questioned but he ought to accept some share of the responsibility for what came to pass after he departed. And he is still a fan of Warner's style, saying he needs to be encouraged to be aggressive when – if – he returns.
For reasons that were never entirely unambiguous Clarke may be the most unpopular Australian captain in modern memory and it might be no coincidence that after working as a commentator for Channel 9 last summer without much impact, he doesn't have a gig on either 7 or Foxtel this year. That's despite there being enough former captains and players on the two rosters to play a match against each other.
Some of their observations on what transpires in matters other than batting and bowling will be interesting. The new political correctness – the good blokes policy – will not necessarily get an automatic pass mark from a few of them, either.
Already Shane Warne – one of Clarke's best mates — and former England captain Michael Vaughan, both of whom are working for Fox, are the most prominent among many old heads to ridicule the feel-good new Australian players' pact in which disengaged fans are urged "to compete with us, smile with us, fight with us, dream with us."
Meanwhile, ominously, the Indian team's leaders, captain Virat Kholi and coach Ravi Shastri, both combative characters, have made an unsurprising pledge of their own. Namely, that they will do whatever it takes to win.
There has been no suggestion that they want to be liked by anybody other than their own vast diaspora who have already started filling the Australian grounds at every opportunity.
Perhaps Clarke is not far from the money when, in his reply to Whateley,  he says: "…if you think the current No 1 team in the world puts being liked as of higher importance than being respected and playing to win inside the rules you're s delirious as you are ill-informed."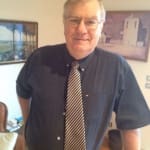 Author:
Ron Reed
RON REED has spent more than 50 years as a sportswriter or sports editor, mainly at The Herald and Herald Sun. He has covered just about every sport at local, national and international level, including multiple assignments at the Olympic and Commonwealth games, cricket tours, the Tour de France, America's Cup yachting, tennis and golf majors and world title fights.
Comments
comments
0 comments