---
Reading Time:
8
minutes
THE WEEK IN SPORT: LOVE HIM or loathe him, Sam Newman was never boring on The Footy Show, from which he has now foreshadowed his exit. Chief Writer RON REED is a fan:
NATURALLY, Sam Newman's surprise announcement on Thursday night that he intended bowing out after 25 years on The Footy Show was greeted with a full range of responses, from "good riddance" to "thanks for the memories". But whatever you think of the septuagenarian former star Geelong ruckman's showbiz shtick, there is no denying that he has been hugely successful for a very long time in a cut-throat environment that takes very few prisoners. For what it's worth, I think he deserves plenty of applause, not least for the very professional, up-front manner in which he signed off. Certainly, he was extremely controversial, which is another way of saying that he never committed the entertainment industry's most egregious sin – being boring. Yes, sometimes the thin line separating challenging from offensive became very blurred indeed but pushing the boundaries is pretty commonplace in modern showbiz, especially comedy. I watched an hour of British stand-up man Ricky Gervais on Netflix the other night and was amazed at how close to the bone he got but there has never, to my knowledge, been any suggestion that he should be thrown off the TV. Nor should there be with Sam. Like many, many people who have spent a lot of time working in and around the Melbourne sporting traps, I have known Sam for eons and have always found him, privately, to be just a bloody good bloke who doesn't waste much time talking bullshit. Not so long ago I needed – on a cold call out of the blue —  to have a pretty personal conversation with him and he couldn't have been any more helpful with his advice and opinions. So, yes, I'm a fan.
All of that said, there is little doubt that The Footy Show has run its race. Its ratings have literally hit rock bottom and it is being slaughtered by Channel 7's The Front Bar, and it was only some sort of sixth sense that made me tune into TFS this week instead of the other one, meaning I caught Sam's exit speech right there and then. Happily, it also meant I caught Sam's interview with my childhood hero Ron Barassi, who is definitely an exception to the theory that you should never meet your heroes because you will inevitably be disappointed. That has never been the case with Ronald Dale, not when he was coaching, not when we later worked closely together in the media, and not now that he is struggling with memory issues in his busy social life, which is no secret. He has always been an inspirational figure in any and every capacity in which you might encounter him.
Happily, in my experience his long-term memory is relatively intact which means he still relates to the glory days of the Demons of more than half a century ago when he was the most admired – and successful – footballer in the League. That came across clearly enough in Sam's interview, as did the old coaching instincts when he talked of impressing on the current Melbourne players the importance of wanting to do their very best – a simple message but still a powerful one. If that conversation was, indeed, Newman's last meaningful contribution to the iconic show, he couldn't have gone out on a much more uplifting note.

FOOTY in South Australia has been made to look silly with North Adelaide permitted to play in the Grand Final this week after having had 19 men on the field for about five minutes of the last quarter of the preliminary final against Woodville-West Torrens. In that time, they kicked eight points before winning by five so of course the result should have been overturned and in fact they should have lost their entire score up to that point. But a tribunal chaired by Michael David, QC, found that the infraction was negligent and not deliberate and ruled that the result should stand, with North fined $10,000 – a pittance – and docked four points next season – an irrelevance. You can just imagine the uproar if this happened in the AFL. It wouldn't matter which club was the victim. But somehow, I can't help myself trying to envision the outcome if it happened to Collingwood – especially in a Grand Final. Ah, you can only dream.

THE expression "colourful racing identity" has not necessarily been a compliment down the years but it certainly fitted the late Nick Columb like a glove, and in a good way. That's why the VRC committee room at Flemington was filled by a couple of hundred friends and associates on Friday for a delayed wake, some six weeks after he died from the aftermath of a stroke in Spain. Romanian-born Columb, 73 — his parents were war refugees — was a larger-than-life character who started life as an ambitious young journalist at the old evening paper, The Herald, where I first came into his orbit, until he astutely decided he was never going to make his fortune there. It didn't take him long to do so in a variety of other entrepreneurial enterprises, which financed his forays into racing where he became a hugely successful owner, winning 17 Group 1 races with a string of champion gallopers. He made plenty of money both in business and on the punt, not to mention prizemoney, until one day, in his own words, "I went to bed a rich man and woke up a poor man." That was when the stock market crash in the 80s wiped out his $30 million fortune overnight. But he was never fazed by the vagaries of the financial roller-coaster. In his eulogy, his mate Richard Zachariah told of the time Columb flew to Sydney to back a horse he did not own in a nondescript midweek race at Sandown because he knew he wouldn't be able to get set for enough with the Melbourne bookies. He plonked $600,000 – yes, you read that correctly – on it at even money and it saluted by a centimetre or two. So 600k jumped in – but when he left the course later that afternoon, only 30k was left. He didn't care, said Zachariah, who also said that when he was a board member and, briefly, president of the Footscray footy club, he twice dug deeply into his own pocket to save the Bulldogs from ruin. I knew him for half a century and the various descriptions of him at the wake – rough diamond, dedicated pleasure seeker, more street smart than book smart – all rung very true. He was certainly adored by his five adult kids, who spread his ashes on the track in front of the winning post – a symbolically appropriate gesture.

FOR THE last two, three or four years, Australia's only World Tour pro cycling team, Mitchelton-Scott, has been engaged in a delicate balancing act regarding its identity. Just how Australian is it? Well, very much so – there's no disputing that.
Founded by Melbourne businessman Gerry Ryan in 2012, it is managed and coached by Australians Shayne Bannan and Matt White and it proudly flies the home flag and always has a boxing kangaroo peering out of the team bus. But not for a fair while now has it had more Australian riders than foreigners on its roster – it's 10 to 15 this year, or 40 per cent – or on any of its selected teams for the three Grand Tours. That's been a pragmatic evolution which paid off big time last weekend when English rider Simon Yates, 26, provided the team with its first win in one of the big three three-week endures, the Spanish Vuelta.
This was a red-letter occasion for Ryan, who has tipped many millions of dollars into the project, and the sport generally, and changed the face of Australian cycling over the past decade. He knows how to celebrate hard and did so when the race finished in Madrid. He is entirely at peace with the decision to give the team a much more cosmopolitan look and feel, saying: "We are one big family … a great family." All of that said, Australian sports fans do, of course, prefer to barrack for their own and there is no denying that as much as the smiling Colombian Esteban Chaves, who went within a whisker of winning the Italian Giro a couple of years ago, has been enthusiastically adopted, and while now Yates has been generously applauded, this team's biggest moment is still hopefully ahead of it. That will be when a home-grown rider takes out a Grand Tour, a feat so far performed only by Cadel Evans at the Tour de France seven years ago, when he was riding for the Swiss-American team BMC. That was Ryan's original dream and while he no longer says so in as many words it is a safe bet that if and when that happens the celebrations will go to a whole new level.
Against that backdrop, Mitchelton-Scott's big week has had a poignant sequel with its most senior and perhaps most popular Australian rider Mathew Hayman announcing his imminent retirement after a career lasting almost 20 years. Hayman, 40, who will ride his last race at the Tour Down Under in January, was responsible for probably the team's best individual contribution before the Yates breakthrough when he won the famed Paris-Roubaix one-day classic two years ago. His departure will leave a huge hole in terms of leadership and experience, not to mention his provenance . Two other Aussies are also departing, Deputy Sports Director Neil Stephens who has been there since the start, and brilliant young sprinter Caleb Ewan, whose omission from the Tour de France this year coincided with his decision to seek greener pastures. Also retiring now is veteran Simon Gerrans, who was probably the team's best performer over the journey until he, too, moved on at the end of last year to spend one final season with BMC in order to help old mate Richie Porte pursue his Tour de France dream. Fans will watch with interest as Ryan, Bannan and White decide on the multi-cultural mix for 2019.

THERE IS no official award for sports performance of the year, but if there was it would surely go to Kenyan runner Eliud Kipchoge, 33, who smashed the marathon world record when he won the Berlin race in two hours, one minute and 39 seconds, hacking more than a minute of the previous benchmark of 2:02.57 set by countryman Dennis Kimetto four years ago. How fast is this? Well, try running 400m in under 70 seconds – 105 times non-stop. According to the experts, the average jogger would struggle to break two minutes for 400. Robert de Castella, whose 2:7.51 to win the Boston Marathon in 1986 is still the Australian record, couldn't believe what he saw this week, exclaiming: "Holy crap!" A sub-two-hour marathon is now what the four-minute mile once was – that is, considered impossible but becoming more and more feasible. The ease with which Kipchoge completed his run suggests he might be the man to do it.

SO ARE we all queuing up to watch Floyd Mayweather, 41 and long into retirement, fight Manny Pacquiao again? Afraid so. As much as I am no fan of watching elderly boxers lurching around in search of a superannuation payout long after they are past their use-by date, there will be a certain undeniable fascination with these two mega-champions. And while the first reaction to Mayweather's announcement last weekend that a second showdown was in the wind was scepticism, it now seems they are fair dinkum and that it could happen sooner rather than later? Why? Well, Pacquaio has always insisted he should have got the decision in their first fight in 2015 and must still feel he has a point to prove. Both were paid more than $100m and Mayweather now says he is looking for another nine-figure payday. Why he would need to risk his incredible status in the fight game – unbeaten in 50 outings – is anyone's guess given that estimates of his net worth range between $700m and almost a billion. But one "guess," based on gambling industry sources in Las Vegas, is that he has gambled away as much as $50 million in the past year or so. Even if that's true, and given his lavish spending habits in all areas of his luxurious life there is every likelihood that it is, he is still not exactly desperate for a dollar. Whatever, bring it on!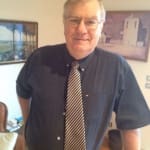 Author:
Ron Reed
RON REED has spent more than 50 years as a sportswriter or sports editor, mainly at The Herald and Herald Sun. He has covered just about every sport at local, national and international level, including multiple assignments at the Olympic and Commonwealth games, cricket tours, the Tour de France, America's Cup yachting, tennis and golf majors and world title fights.
Comments
comments
0 comments