---
Reading Time:
4
minutes
FUELLED by his desire to be world champion, Daniel Ricciardo chose to quit Red Bull for Renault. But, with the Renault engines faltering, has he steered in the wrong direction? PETER COSTER reports:
DANIEL Ricciardo made his decision to leave Red Bull while sitting alone with his thoughts on a 10-hour flight between races. In AN interview before the Singapore Grand Prix on Sunday, he admitted he had  "a doubt" as he considered his future in the world's most expensive sport.
Ricciardo admits the Renault team he will lead from the first Grand Prix of the season in Melbourne does not expect to be on the podium. That will take until the following year, the final year of a two-year contract he has signed with the giant French manufacturer.
It is a contract he has signed with his head, but not with his heart.
The Australian driver wants to win a world championship, but what at first seemed the right decision may turn out to have been the wrong one.
Honda, whose engines will power the Red Bull cars next year, is improving whereas the Renault engines the French manufacturer supplies to Red Bull are falling further behind Ferrari and Mercedes.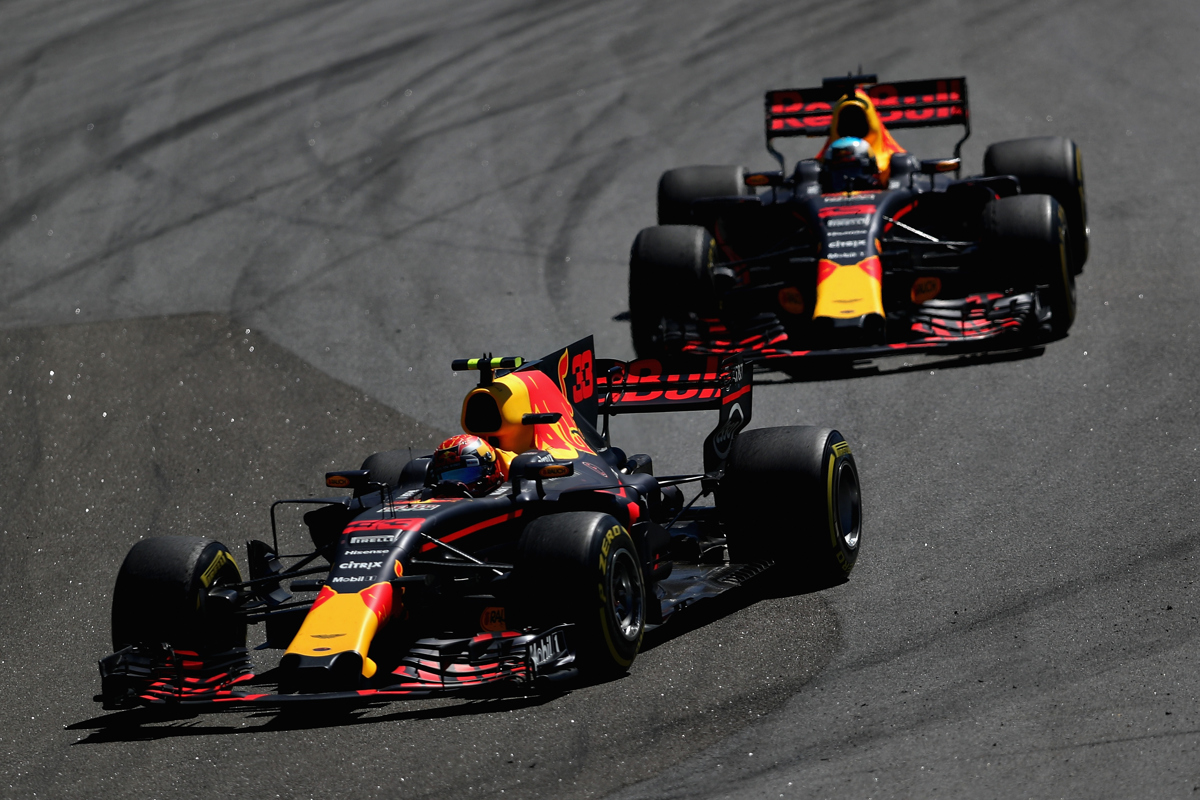 Then there is new cult hero Max Verstappen and how much he figured in Ricciardo's decision to leave Red Bull.
Ricciardo has been out-qualified by his Red Bull teammate for nine successive races. Verstappen, it must be said, appears to have the better of Ricciardo in qualifying and grid position is a major factor in winning.
Verstappen, who turns 21 in two weeks, is the preferred driver at Red Bull ahead of Ricciardo, who turns 30 next year. Red Bull principal Christian Horner has said, somewhat undiplomatically, that Verstappen is the driver around whom Red Bull wants to build its future.
Had a seed of doubt started germinating in Ricciardo's mind on that lonely flight that Verstappen might have his measure?
Almost arrogant self-belief is as necessary a part of being a Grand Prix driver as all the other attributes it takes to make a world champion.
Ricciardo, who has won seven Grands Prix at Red Bull, is going through a lean period, mostly caused by issues with the Renault engines he will be relying on next year.
When he signed with Red Bull, it was the Honda engine Red Bull will change to next year that was one of the reasons for going to the French "works" team where he will be the No. 1 driver ahead of Nico Hulkenberg. The Hulk has not won a race or put Renault on the podium since joining the team in late 2016 and holds the record for the most starts without stepping on to the podium.
Nevertheless, Michael Schumacher's then manager, Will Weber, said Hulkenberg reminded him of the young Schumacher and nicknamed him The Hulk after the television superhero. Weber said Hulkenberg changed personality behind the wheel.
None of this bodes particularly well for Ricciardo at Renault. Hulkenberg was regarded by Weber as "an unbelievable talent" and it has been held back by an underperforming car.
The bright side for Ricciardo is that he was clearly wanted at Renault.
Money is no object in its plans to return to the years of dominance when its engines powered Red Bull and Sebastian Vettel to four world constructors and drivers' championships.
One of the most successful drivers in F1, Frenchman Alain Prost, has been employed by Renault as a special consultant and has made no secret that he wanted Ricciardo at any price.
That price has turned out to be about US$70 million. Prost, in an interview with the Guardian newspaper, said Ricciardo is an "expensive" investment for the team, but one that is justified.
"Daniel is more expensive than other drivers," said Prost. "Money is not a problem. We have two top drivers, maybe one of the best lineups in Formula 1 today.
"They are Renault drivers, not owned by Red Bull or Mercedes. It shows everybody outside and inside that we want the best."
Whether Red Bull will progress with Honda power next year is uncertain and was a major consideration for Ricciardo.
There is even a rumour circulating in Formula One that if Honda doesn't deliver an engine to compete with Mercedes and Ferrari, Red Bull will pull out of the elite formula.
Red Bull is owned by Austrian billionaire Dietrich Mateschitz, owner of the Red Bull energy drink business, and he can do what he likes. He doesn't like being second.
Daniel Ricciardo's thoughts on that long flight were on his next five years as a Formula One driver.
The ascendancy of Verstappen as one of the youngest drivers in F1 has heralded a new generation of drivers.
Ricciardo's replacement at Red Bull is 22-year-old French driver Pierre Gasly.
Ferrari driver Kimi Raikkonen, who turns 39 next month, is to be replaced next year by Charles Leclerc, who turns 21 next month.
Carlos Sainz, who turned 24 last month, will replace Fernando Alonso at McLaren next year. Alonso, who turned 37 in July, is leaving Formula One to concentrate on winning the Indianapolis 500, the third leg of the so-called triple crown of motor racing.
Alonso, who is a double F1 world champion, has won the other legs of the triple crown, the Monaco Grand Prix, twice, and the Le Mans 24-hour classic.
Next year sees a rebirth in Formula One.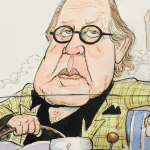 Author:
Peter Coster
PETER COSTER is a former editor and foreign correspondent who has covered a range of international sports, including world championship fights and the Olympic Games.
Comments
comments
0 comments