---
Reading Time:
4
minutes
SPORTHOUNDS Chief Writer RON REED is back on board as the Dees prove their premiership drought is there to be broken:
IF YOU'RE going to hop – uninvited – aboard a footy bandwagon, it's good to find a comfortable seat. I watched part of Melbourne's big win over Hawthorn in Friday night's semi-final at the MCG from a big armchair in front of a large TV in the Frank Grey-Smith bar on the third deck of the Members' Stand, joined by a friendly stranger wearing a red and blue scarf who introduced himself as Dave. He told me his brother had phoned him on the way to the ground with instructions to back Melbourne for $100 to win by 40 points, but Dave didn't even activate his phone account for the simple reason that, like many of his ilk, he simply cannot bring himself to believe that his team is the real deal after all those years of frustration and failure.
I assured him midway through the second quarter – for the momentum was set by then, I thought – that they would win by 30 points and that 40 wasn't out of the question, in which case his sibling would be demanding somewhere in the region of $400. In the end it was 33 points, and Dave left happily on both measures. He shouldn't have even been there because, aged about 70, he has a new girlfriend in Buenos Aires and is moving there to live with her – but has delayed his departure until the Demons have run their race. Don't cry, Miss Argentina – he'll get there eventually, but this campaign to bust a drought dating back to 1964 is not to be missed at any cost.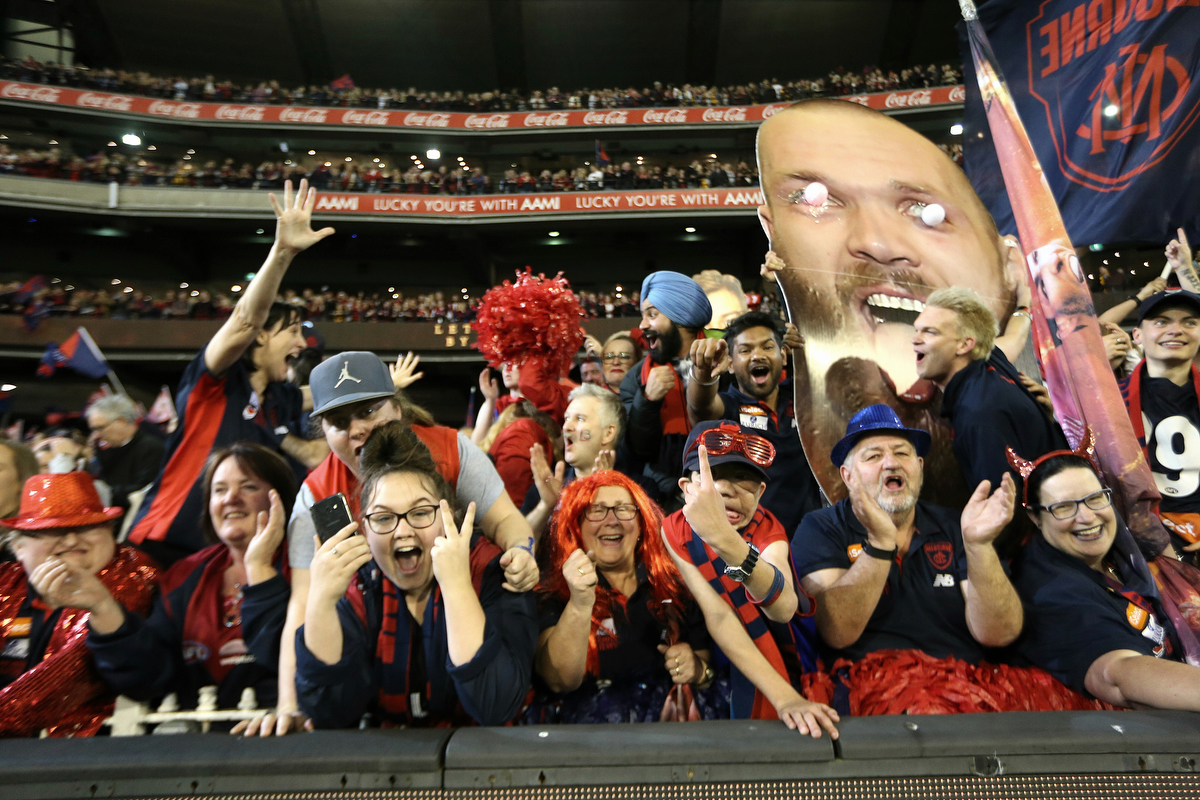 As was the case with the Bulldogs two years ago and the Tigers last year, watching this unusual juggernaut gathering pace is a captivating and popular experience. More than 90,000 people have watched each of the Dees' two finals so far and a queue of many thousands had formed by the time the Members' gates opened at 5pm, nearly three hours before the action, and the prime seats outside the FGS bar were all claimed just 18 minutes later, which is why my new best friend Dave and I were in the armchairs inside.
The last time I couldn't find a seat at the MCG to watch the Demons play was, yes, the 1964 Grand Final, when I stood behind the City end goals as back pocket player Neil "Froggy" Crompton's unlikely goal sailed over my head to complete the Grand Old Flag's 12th premiership – and last. Back then, I barracked for the Dees because my Gran's brother, Percy Beames, was one of their best-ever players and another uncle played a few games too. Now, after a long period of allegiance to Carlton, I wish to apply for temporary re-admittance to the fold, to clamber back onto the bandwagon. But apparently this is frowned on by all footy fans, no matter who they support.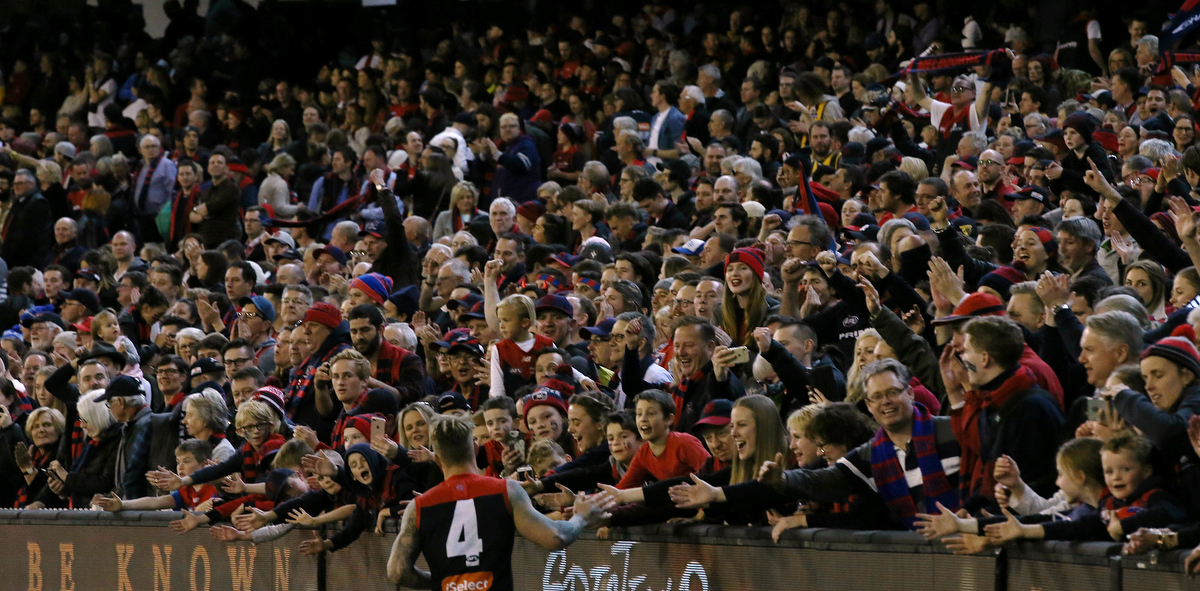 That's not going to stop me hoping they go all the way if only because it is good for the game for the premiership to be shared around, and because no club – especially one with Melbourne's proud history – should be subjected to the cruel and unusual punishment that a half a century of relentless disappointment equates to. That doesn't necessarily mean that I think they can beat Richmond if both those teams make it to the big one _ I don't. I reckon the Tigers are unbeatable. But Melbourne would certainly give them a better run for their money than Adelaide did last year.
Why? In no particular order: Tom McDonald is their version of Jack Riewoldt and every bit as dangerous up forward. Max Gawn never plays a bad game. Neville Jetta is a frightening enforcer. Nathan Jones is an inspirational captain. Jordan Lewis's experience and coolness are invaluable. Angus Brayshaw, Jack Viney, Clayton Oliver, Christian Petracca and Jake Melsham are all very good players and there are not many fragile blank spots around them. Collectively, they are playing with a confidence, intensity and belief that belies their almost total lack of finals experience. Importantly, they will not be especially fazed by the challenge of taking on West Coast in Perth next weekend, having won there only a few weeks ago, albeit against an undermanned Eagles. It looks like an even-money match-up, but if I were Dave's brother I'd be having another crack at putting that $100 to work, albeit a bit less ambitiously in terms of margin.
I might be inclined to have a bet, too, but a day or a night at the footy finals as an MCC Member is already an expensive exercise given that it costs almost $700 to be a member and then you might struggle to find a seat while thousands of prime spots are flogged off to "visitors" – non-members, in other words. I know the great stadium is expensive to run but the club is not exactly on its uppers and might want to look after its own a little better. More of an armchair ride, perhaps.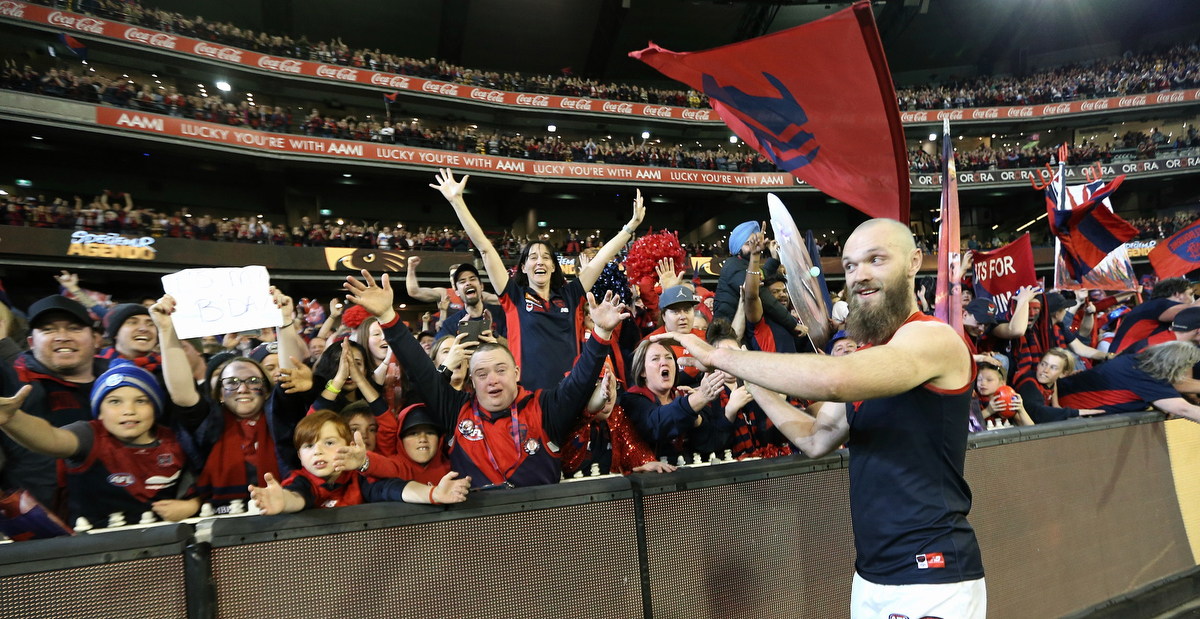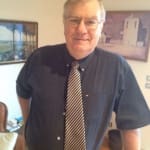 Author:
Ron Reed
RON REED has spent more than 50 years as a sportswriter or sports editor, mainly at The Herald and Herald Sun. He has covered just about every sport at local, national and international level, including multiple assignments at the Olympic and Commonwealth games, cricket tours, the Tour de France, America's Cup yachting, tennis and golf majors and world title fights.
Comments
comments
0 comments