---
Reading Time:
6
minutes
THE WEEK THAT WAS: The penalties handed out for the basketbrawl embarrassment – at least in Australia's case – were fair enough, with one exception, writes RON REED:
LIKE every other national organisation, Basketball Australia watched with interest as Cricket Australia dealt with the ball tampering scandal that brought their sport into disrepute. The penalties inflicted on the culprits, Steve Smith, David Warner and Cameron Bancroft, were far heavier than those dished out by the world body, the ICC. As controversial as that was, CA were correct – a stiff response was appropriate.
Now the hoops chiefs have to weigh up the penalties handed out this week by their parent body, FIBA, for the disgraceful brawl in the Philippines, with their own investigation under way to determine whether any additional action is required, presumably including further bans from domestic competition.
It will be a major surprise if they come to that conclusion. The Boomers involved – three of whom have been suspended from international matches for various stretches – were not without blame for the most embarrassing, not to say shameful, incident in the history of the game in Australia. But with the exception of Daniel Kickert's dangerous elbow to the head of an opponent, they were by any reasonable judgment the victims rather than the instigators, and unlike the cricketers, who were cheating, they weren't guilty of moral misconduct. The two scandals have both constituted black eyes for Australian sport, but they are not two of a kind and should not be treated as such. The vibe coming out of hoops headquarters is that they are not keen to drag the matter out any further than their own probe may deem necessary.
That is perfectly understandable, but it does leave Melbourne United star Chris Goulding in a difficult position. He has been banned for one match, which seems most unfair given he was attacked by several Filipinos, not all of them players, and was lucky not to have been seriously injured. He was found guilty of trash talking which is scarcely a hanging offence, especially in the context of a conflagration like this. Goulding would be well within his rights to insist that BA appeal this decision, either to FIBA or the international Court of Arbitration for Sport. It will be interesting to see how much sympathy he gets from his own camp. "It's a little hard to swallow that one," said chief executive Anthony Moore.
Kickert's five-match ban is fair enough, even he concedes that, although given he is a fringe player who may not have been selected for the rest of the World Cup qualifying campaign, depending on the availability of more NBA players, and given the penalty does not apply domestically, he may not actually serve any of the sentence. Thon Maker's three-match ban for jumping in feet first is also appropriate even though he has a valid point when he protests that he was only trying to protect his mates. That's not the way to go about it.
The Filipinos were rightly penalised more heavily, 10 players banned for a total of 35 games, two coaches for four games, and a significantly heavier fine – but they can still consider themselves lucky not to have been thrown out of international competition, including the rest of the qualifiers for next year's World Cup in China.
Both the cricket and basketball embarrassments were central to discussions this week at a sports integrity forum hosted by the Sport Australia Hall of Fame, where it was strongly suggested that a way should be found to establish and fund a national body to oversee exactly that, sports integrity in all its forms. It is an extremely broad concept that would need to be given wide-ranging powers and as such would be difficult to effectively administer – to know that, you only have to look at the Press Council, a media watchdog with precisely the same objectives but limited teeth — but the idea certainly has merit.

USAIN Bolt is at long odds to actually play in soccer's A League, I would suggest, but if he does is it a gimmick worth the time, trouble and money? Perhaps – for a while. It would certainly attract attention, possibly worthwhile, and I for one would rock up to see the world's fastest-ever man play at the outset. But the novelty value would soon wear off and unless he turns out to be a matchwinner, which seems highly unlikely, it is not sustainable. At least he seems fair dinkum about it because there is little, if anything, for him to gain from a publicity stunt.
By the way, what happened to that Nitro athletics gimmick in Melbourne in which he was front and centre without competing in any serious way? Unsustainable because it wasn't authentic?

CADEL Evans is the only Australian cyclist who knows what it takes to win the Tour de France and he used to say the important thing was to stay on your bike and out of trouble. Richie Porte seems to have difficulty adhering to those wise words, crashing out of the last two editions of Le Tour and also the Rio Olympics. This is becoming something of a serial, with heartbreaking consequences. Porte is certainly unlucky and deserves plenty of sympathy – but at 33, time is running out for him to prove that he is good enough to join Evans on the honour roll, something that cannot be taken for granted regardless of his many misfortunes. I reckon he has one more viable chance, which means he will be under even more pressure than usual next year. That said, here's hoping he can make it – but it's not going to be a huge surprise if he doesn't.

ESSENDON legend Michael Long is, by my count, the 14th footballer to be immortalised in statue form in various parts of Melbourne (there are others interstate), with Bob Skilton about to become the 15th. Long's honour is unique in that it is inspired by his community service as well as his on-field deeds. Of the other 13 – Ron Barassi, Leigh Matthews, Hadyn Bunton, Dick Reynolds, John Coleman, Norm Smith, Kevin Bartlett, Jim Stynes, Neil Roberts, Bob Rose, Ted Whitten, John Kennedy, Lou Richards and Skilton – probably only one could claim to be in the same category as a social activist. That would be Stynes, the Irish philanthropist who spent many years working with disadvantaged youth and who now lives forever outside the MCG. That's no slight on any of the others, of course, all of whom have been prominent citizens in many ways. It is just to underscore that while Long was right to say to Essendon that they have had many players with superior claims to on-field greatness, he is still a totally appropriate choice for the club's first such tribute other than Coleman, who was selected by the Melbourne Cricket Club.

CARLTON president Mark LoGiudice emerged from his bunker during the week – is he the AFL's most invisible main man? – to insist that this isn't the worst position in which the Blues have ever been. Really? Then what is, Mark? The club has never gone through the season with just one win before, which appears certain to happen this year. That will make it two wooden spoons, a 14th and a 16th in his four full years in charge after succeeding Steve Kernahan midway through the 2014 season. It would be a bit harsh to blame any one person for the proud old club's sorry plight but he's in charge – so where the does the buck stop? Maybe it's not coach Brendon Bolton whose tenure should be under pressure.

TIM Cahill's retirement from international soccer has reinvigorated the debate about who is Australia's greatest-ever player. It seems to be a choice of three – him, Harry Kewell and Mark Viduka, all of whom made their names in the 21st century, or slightly earlier, as the game made the transition from the poor relation of football codes in this country to something more befitting its status as the world's most popular sport. Splitting them is a tough call but I reckon Cahill's remarkable scoring skills, his ability to influence the results of important matches on big stages, captured the imagination of both soccer aficionados and casual observers from outside the tent. Doesn't necessarily make him the best, and in fact he's probably No 3. But at his best he's the one I'd want playing for my life.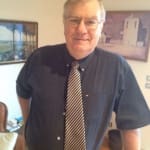 Author:
Ron Reed
RON REED has spent more than 50 years as a sportswriter or sports editor, mainly at The Herald and Herald Sun. He has covered just about every sport at local, national and international level, including multiple assignments at the Olympic and Commonwealth games, cricket tours, the Tour de France, America's Cup yachting, tennis and golf majors and world title fights.
Comments
comments
0 comments