---
Reading Time:
7
minutes
THE WEEK THAT WAS: THE BOOMERS have to take their share of the blame for the great basketball bust-up – but it's not all bad for Australian basketball, says Chief Writer RON REED:
IT'S ONLY half over but this isn't shaping up as Australian sport's proudest year.
For the second time in less than six months a national team has limped home from overseas competition with the word "disgrace" ringing in their ears. This week it was the men's basketball team, the Boomers, after the wild brawl that disfigured their World Cup qualifier in the Philippines. This was a very different set of circumstances from the cricket team's ball tampering/cheating episode in South Africa, but it still created a media firestorm that was hugely damaging to their sport's image.
In between we have had the Aquanita racing scandal in which several trainers and stable staff were banished from the sport for lengthy periods – probably ending their careers – for doping horses over a long period. Cheating, in a word.
It is a lurid mix of shame and embarrassment that surely can't get any worse for the rest of the year.
At least the basketballers have somebody with whom to share the blame, with both national administrations issuing a statement admitting both teams have much to answer for.
The Filipinos, surely, were responsible for most of the mayhem, although Australian Daniel Kickert's vicious elbow to the face of an opponent was the catalyst. Whether that is the official verdict still remains to be seen, with the sport's controlling body, FIBA, yet to announce any charges or sanctions four days after the event, or to explain what's taking them so long. Surely the video evidence that has gone viral around the world speaks for itself – it leaves nothing to the imagination and even captures the local coach urging his players to "hit somebody, put somebody on their arse".
Having cleared their bench to join in the fight, which is against all the rules, and because of the sheer anything-goes nature of their input, the entire Filipino team deserves to be barred from international competition for a significant period of time. That's not the case for the Boomers, most of whom showed restraint and did not leave the bench while those actually on the court at the time were attacked. But Kickert definitely needs to be suspended at length, having at least had the good grace to admit that he "overstepped the mark," well and truly. Team-mate Thon Maker should be in trouble too. While the Sudanese-born NBA player was quick to leap – and we do mean leap – to the defence of his mates, and is to be commended for that, joining the fray feet-first is just as dangerous as the Filipinos throwing chairs or coward punching from behind.
The full ramifications of the incident will take some time to play out but at least it wasn't a complete bad-news week for the Australian game. While it is healthier on the domestic front than it has been for years, with the NBL thriving, it has never had a stronger presence at the epicentre of the hoops universe, the American NBA. That was underscored within hours of the brawl when Australian guard Dante Exum landed a three-year $45m deal with the Utah Jazz. Fellow Australian Aaron Baynes signed a two-year deal to stay with the Boston Celtics for $15m, and a new Aussie on the scene, Melbourne-born Ryan Broekhoff, went to the Dallas Mavericks for a mere $2.4m. Joe Inglis is on a four-year $70.5m deal with the Jazz, Patty Mills has a four-year $67.5m contract with the San Antonio Spurs and Matthew Dellavedova is on $52m for four years with the Milwaukee Bucks. Rookie of the year Ben Simmons is on a fraction of that – about $7m – with the Philadelphia 76ers but his future contracts, plus endorsements, will outstrip all his national contemporaries not far down the track. Given that it is still rare air for AFL (and rugby league) players to command the magic seven-figures annually, it is no wonder that the hoops are proving, once again, to be extremely popular with Australian kids. As much as the big brawl wasn't a good look, that's unlikely to change any time soon.

RARELY if ever has a champion athlete rocked up to a major international event under such a cloud of negativity, if not outright hostility, as British cyclist Chris Froome will do when the Tour de France starts this weekend. But it is hardly surprising.
Froome, the defending champion, is poised to become only the fifth rider to win the great race five times and should therefore be the hero of the peloton, applauded and lionised by the hundreds of thousands of spectators who will line the French roadsides for the coming three weeks, and the millions who will watch on TV around the world. Instead, many regard him as a cheat – and are making their feelings clear.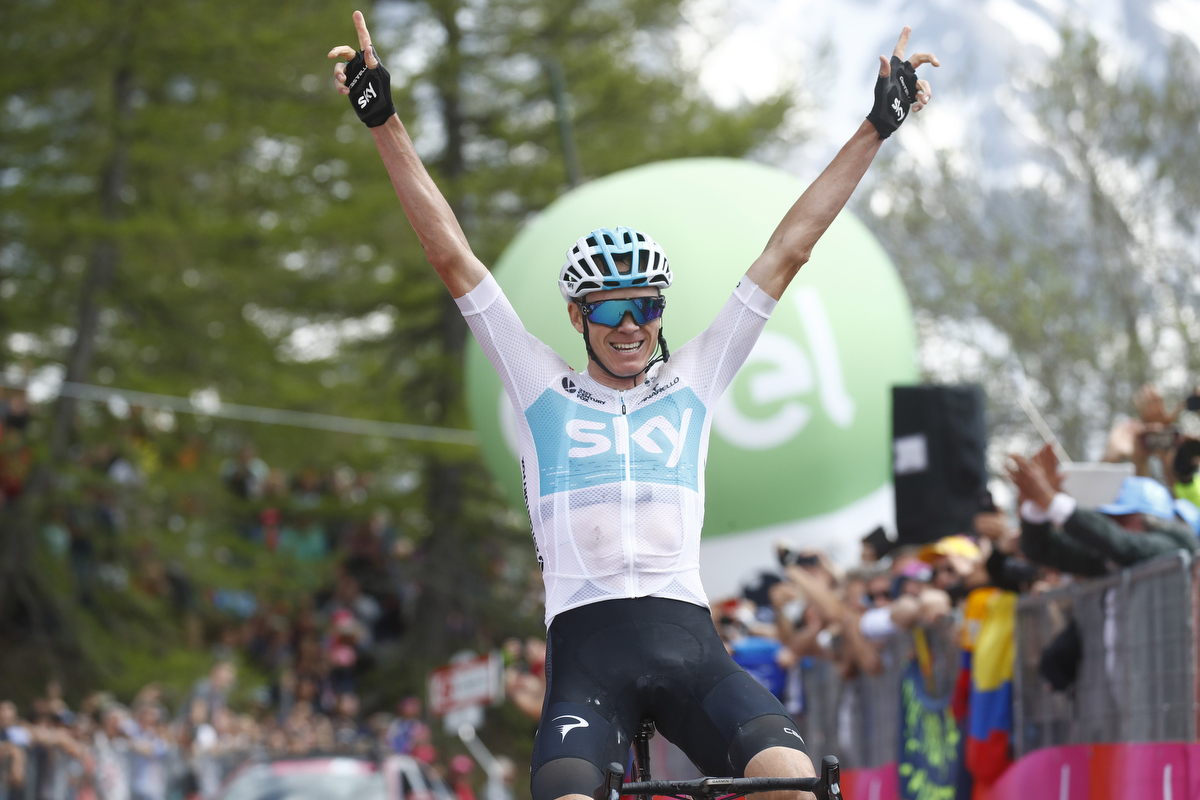 Officially, Froome is not a doper despite having failed a test for the partly-banned asthma medication salbutamol nine months ago. But why he was suddenly cleared this week by the sport's controlling body, the UCI, on the advice of the international doping watchdog, WADA, is far from clear, with no easily digestible explanation forthcoming. Even Froome admits it is a "very complicated" process which is hard for anybody, including him, to get their head around. He can say that again. I tried to digest one attempt to unravel it on the cycling.news website and it made my hair hurt. It is little wonder that the sceptics are convinced that Froome and his Team Sky have their lawyers to thank for him now being permitted to proceed with what he terms "the biggest challenge of my career" only days after the race organisers, ASO, had decided to ban him. There are now such fears that Froome's unpopularity could lead to crowd violence – surely not! — that the usual heavy police presence has been hugely upgraded – 23,000 gendarmes and 30,000 security guards have been assigned to the race. Most sports events around the world would struggle to attract a crowd that big, let alone a security detail. It is just one more black eye for the image of a great sport and a magnificent event, which is sad. Even sadder will be the response if Froome joins Bernard Hinault, Jacques Anquetil, Eddie Merckx and Miguel Indurain as five-time winners and is barely applauded for it, with nobody sure whether he deserves that or not.

AARON FINCH has long been one of this column's favourite batsmen to watch in either form of white-ball cricket, so it was a pity that his 172 in a Twenty20 match against Zimbabwe this week got almost totally lost amid the basketball furore, Wimbledon, the World Cup and every other element of an extremely busy week in sport. It probably also lost some traction because it was against the Zimbos, who have fallen almost completely off the cricket radar, and because this three-way tournament, also involving Pakistan, is even more meaningless than the five one-dayers in England which preceded it. Nevertheless, it is still a remarkable effort to bat at that breakneck pace for all but four balls of the innings, especially when his partner D'Arcy batted even longer for only 46, albeit off 42 balls compared to Finch's 76, from which he hammered 16 fours and 10 sixes. They smashed a series of records, including Finch's own world mark for an international T20, 156 against England five years ago.
The popular, amiable Victorian also got a hundred during the one-dayers, which he makes a habit of doing against England, never more impressively than his epic against them at the MCG during the last World Cup. Once again, it raises the double-barrelled question that threatens to haunt him for the rest of his life – why has he never played a Test, and will he ever do so? The first answer is that his first-class average is a modest 36.41, which simply isn't enough to knock the door down despite having nearly 5,000 runs in the other two formats, more than any other player in the world without a Test cap. Finch admits he failed to make the most of his early opportunities with Victoria but insists he has adapted his style and is now more comfortable against the red ball with time to play an unhurried innings. At 31, he would be an old debutant so time is running out. But somebody has to replace David Warner and Cameron Bancroft at the top of the order in the coming summer and surely few would begrudge Finch at least a make-or-break crack at it.

SPORTSMAN OF THE WEEK: He didn't get a kick this week, and hasn't for a couple of months, but Hawthorn champion Cyril Rioli's premature retirement provoked such an avalanche of applause from supporters of all colours that he should be saluted for a uniquely watchable contribution to the game in an era where conformity has been the norm.
WINNER OF THE WEEK: Take your pick between tennis legend Roger Federer and basketballer LeBron James, who both signed new pay deals – one with a clothing sponsor, the other with a new franchise – that puts them among sport's biggest earners of all time. Some say money isn't everything, but it sure makes playing sport these days more attractive than real work.
LOSER OF THE WEEK: The sport of basketball – especially in Australia – will be wearing the black eye inflicted by the Philippines brawl for a long time.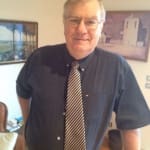 Author:
Ron Reed
RON REED has spent more than 50 years as a sportswriter or sports editor, mainly at The Herald and Herald Sun. He has covered just about every sport at local, national and international level, including multiple assignments at the Olympic and Commonwealth games, cricket tours, the Tour de France, America's Cup yachting, tennis and golf majors and world title fights.
Comments
comments
0 comments