---
Reading Time:
4
minutes
IT HAS taken a long while for one of Australia's greatest footballers to be honoured with a statue as many of his contemporaries have, but they're putting it in the wrong place, writes RON REED:
LONG OVERDUE: That's the first thing to be said about the decision to immortalise Bobby Skilton in bronze. Nobody would disagree with that, surely. But where should the statue of the triple Brownlow Medallist be placed? That's quickly become a controversy, although a pretty one-sided one, it seems.
The plan is to unveil the sculpture next month at the Lakeside Stadium in Albert Park, which used to be the home of the South Melbourne Football Club when Skilton was one of the best players in the old VFL between 1956 and 1971, playing 237 games and winning nine best and fairest awards as well as the three Brownlows.
But it has quickly become clear that most footy fans believe the tribute would be far more appropriately placed at the home of the game, the MCG. Agreed. The old venue beside Albert Park Lake has had no connection with footy for many years now and is used for soccer and athletics these days. Installed there, bronzed Bobby would be out of sight and out of mind by most footy fans, if not practically all of them, whereas at the "G" up to 150,000 people, or more, would walk past him every weekend, as they do the other 16 heroes who have been honoured in this way, either on the concourse encircling the stadium or in the adjacent parkland.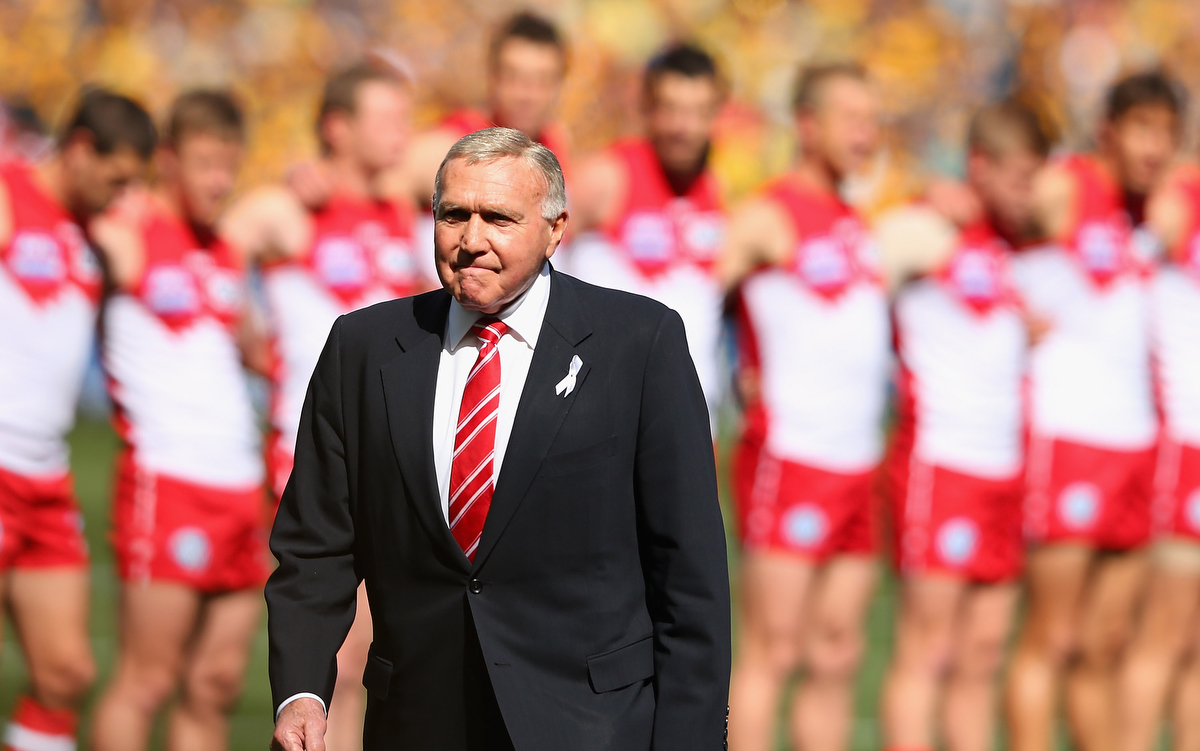 Reportedly, the Sydney Swans, who are behind the project, asked if the statue could be installed at the MCG but were told Skilton had not played enough games there. He did so 14 times for South Melbourne, including his only final in 1970. But his connection is not that tenuous. He also played many of his 25 games for Victoria there and coached Melbourne, for whom the MCG was home, for four years, as well as spending a lot of time there as a visiting coach of South Melbourne, a Victorian selector and while working in radio and TV.
And in any case, there are already statues there of another triple Brownlow medallist, Fitzroy's Haydn Bunton, who played only four of his 119 games there, and legendary Essendon goalkicker John Coleman, who played 10 of his 98, including two winning Grand Finals. (And for what it's worth, which admittedly isn't much, I think Skilton also played senior cricket with Melbourne for a short time).
Should this factor really matter if a footballer or cricketer has achieved super-stardom in the eyes of Victorian sports fans? Well, it always has – up to a point. I can vouch for that, having been on the panel who selected the original 10 statues about 15 years ago. Not surprisingly, it took quite a few meetings and some occasionally heated debate to even settle on a short list, let alone the final 10. No 1 was, of course, obvious and unanimous – Sir Donald Bradman scored more Test runs there than anybody and even without that stupendous statistic his status as Australia's greatest sporting figure ever would have got him the nod. No 2 was also without argument – Ron Barassi had played the vast majority of his stellar career with Melbourne and was synonymous with the ground, later coaching other clubs to four premierships there. We settled on three other footballers, Dick Reynolds, Leigh Matthews and Bunton, three other cricketers, Bill Ponsford, Dennis Lillee and Keith Miller, and two Olympic athletes from the 1956 Games, Betty Cuthbert and Shirley Strickland de la Hunty.
The next footballer in line was Coleman, who had plenty of support, especially from the late, great broadcaster Tony Charlton, who argued long and hard for his inclusion. But to Tony's unconcealed chagrin it was agreed that Coleman did not have a strong enough connection. That did not stop us eventually ticking up Bunton, and time has dimmed my memory of why his four games were considered enough and Coleman's 10 were not – possibly, it came down to a matter of choosing between two strong candidates for one remaining spot.
The claims of two other stars were debated.  One was Cathy Freeman, who the project sponsor, Tattersalls, were very keen to include. But because she had never performed at the G at all, that got pretty short shrift. The other was Shane Warne, who had certainly done enough. But he was still playing and still living other parts of his colourful life in a manner that was not entirely flattering to the image that the conservative Melbourne Cricket Club liked to project. I suggested it might be prudent to wait until the great leg-spinner had retired and re-assess him then. Very shortly afterwards, he failed a drug test and was banned from all cricket for a year. That was a bullet dodged for the MCC.
Of course, time heals all wounds and Warnie has since been added to the cast of immortals, as has Coleman, as well as Norm Smith, Neil Harvey, Jim Stynes and Kevin Bartlett. Essendon is pushing hard for Kevin Sheedy to be next and he is certainly a well-qualified candidate.
Skilton's placement at his old stamping ground is not without precedent. Ted Whitten's statue graces Footscray, Jack Dyer's is at Punt Road Oval (technically part of the MCG precinct) and John Kennedy is at Waverley, all of which are at least still footy-related venues, which the old Lake Oval no longer is. EJ probably should be at the G too, but he belongs at the ground that now bears his name and you would start a war with the locals if you suggested moving him anywhere else. Bob Rose graces the space outside Collingwood's HQ.
Sports statues are a growth industry, with Melbourne having led the way over the past decade and a half and Sydney, Adelaide and Brisbane picking up the baton in recent years. In various places around Melbourne you can find racing identities Bart Cummings, Roy Higgins, Bill Collins, Phar Lap and Makybe Diva, athletes John Landy and Ron Clarke, tennis champion Rod Laver and boxer Johnny Famechon, among others.
Bobby Skilton, soon to turn 80, has waited a long time for his turn but couldn't be more thrilled that it has finally arrived. And as a champion bloke as well as a superstar of his time, nor could he be more deserving.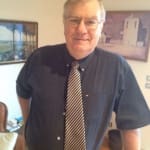 Author:
Ron Reed
RON REED has spent more than 50 years as a sportswriter or sports editor, mainly at The Herald and Herald Sun. He has covered just about every sport at local, national and international level, including multiple assignments at the Olympic and Commonwealth games, cricket tours, the Tour de France, America's Cup yachting, tennis and golf majors and world title fights.
Comments
comments
0 comments