---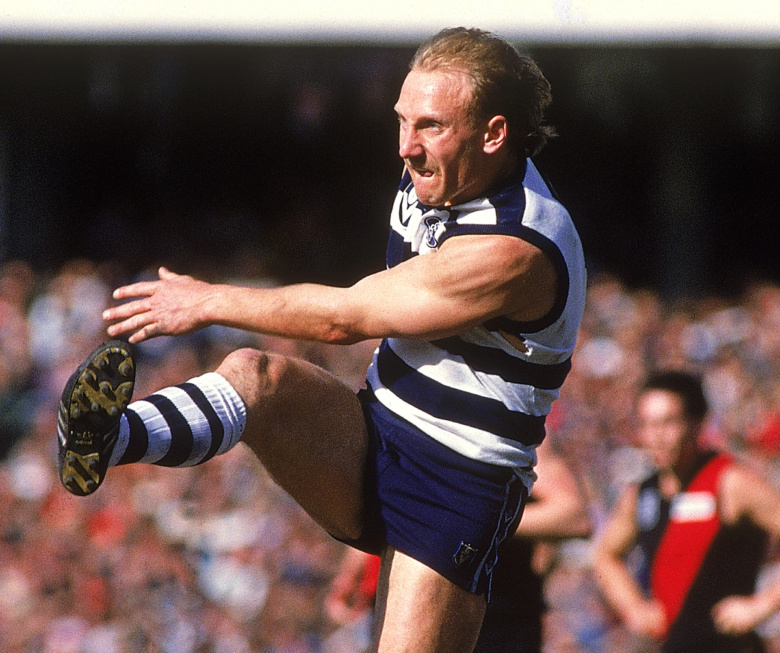 Reading Time:
3
minutes
IN HIS long career as a football writer GEOFF POULTER saw many of the greats in action, week in and week out. He says none was better than Gary Ablett senior and he deserves to be duly recognised:
THE best footballer I have seen in my 70 years on the planet is still not one of the game's official 28 legends. As the cerebral Professor Julius Sumner Miller from the '60s and '70s television would ask: Why is it so?
Gary Ablett played for 15 seasons and has been retired for 22 years. Isn't it time to forgive, forget and move on – and install him? The pundits might say it's "off-field stuff" that is depriving him of legendary status, but he was inducted as a Hall of Famer back in 2005 when there didn't seem to be a problem. There have been nine legends inducted since then.
Are the standards required for a legend higher than for an ordinary member? Did the same scrutiny apply to every other player who has been inducted? It should be a reward just for on-field contributions. The NFL in the US take only playing deeds into account.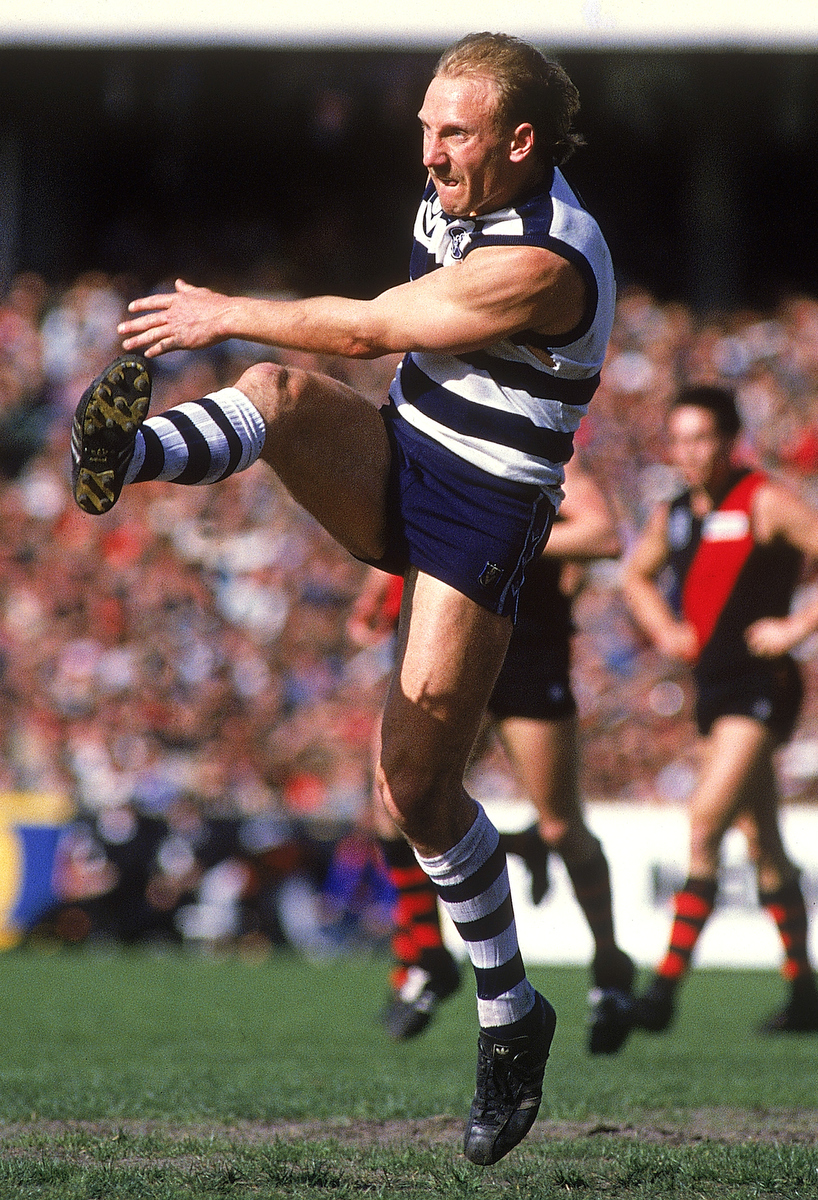 There are now 28 Australian Football legends. I didn't see 11 of them play but in my opinion, and that of many others (I dare say even a majority), Ablett was a better player than any of the other 17. I saw only glimpses of South Australian champion Barrie Robran and, ironically, he may well have been the closest in natural ability and capability to Ablett than any of the others, including the wizard Wayne Carey.
This may well come from a slightly-biased Tasmanian, but Darrel Baldock was right up there with Ablett, Robran and Carey as well. Victorians probably did not see the best of Doc. He didn't play his first St Kilda game until aged 23 years and eight months and had been playing for Tassie in national carnivals and state matches from when he was 17.
And, in that same football stratosphere one must place Laurie Nash – having read so much about him and noted how many of the contemporaries believed, at the time, he was the best of all. One recent critic was not so impressed as Nash had played ONLY 99 VFL games – but John Coleman played 98 and Polly Farmer 101. Farmer also had his Western Australian achievements, but Nash was later a star in the VFA. In one of his seasons with Camberwell he kicked 160 goals and in that year rarely played at full-forward.
If you are not completely convinced about the sheer brilliance of Ablett then have a peek at his highlights reel. The one I saw was compiled about half-way through his career when perhaps the club was fearing he might retire prematurely. It is riveting stuff. It beats all highlights reels.
FOOTNOTE:
Sportshounds.com.au scored a scoop back on February 24 this year when we predicted that Kevin Sheedy would be inducted as the 28th Australian Football legend – and the announcement occurred this week. It was very much deserved. Sheedy, with Lou Richards and Ron Barassi, had done as much as anyone to promote the game around the nation. Our fierce prosecution of the case for Ablett's induction is a separate issue.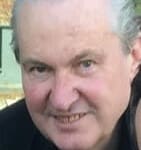 Author:
Geoff Poulter
GEOFF POULTER, 69, has spent 51 years in sports media. He was the last Melbourne Herald chief football writer. CV: Sports oracle, author, historian, impersonator, raconteur, poet, quiz whiz, philosopher, song-writer, intellectual scholar – and still employable!
Comments
comments
0 comments