---
Reading Time:
5
minutes
A FABULOUS victory in Monte Carlo has given Daniel Ricciardo more bargaining power in the Grand Prix negotiations for his driving Year next season. PETER COSTER reports:
DANIEL Ricciardo picked up the brightest bauble on the Grand Prix shelf in winning the Monaco Grand Prix around the streets of the tiny principality.
The famous and the notorious crowded the grid before the start of the race. They included Hugh Grant, famous for Four Weddings and a Funeral, but notorious pulling to the kerb to be serviced off Hollywood's Sunset Strip.
It was Grant who was attended to by a street walker, not the car the actor was driving. Too tawdry, but the grid was thick with attention seekers.
Martin Brundle on his grid walk found himself eagerly groped, exclaiming, "Someone's pinched my bottom."
Prince Albert was there to share a sip of champagne from the bottle with Princess Charlene, a statuesque former Olympic swimmer, rather than take a tipple from Daniel Ricciardo's victory "shoey".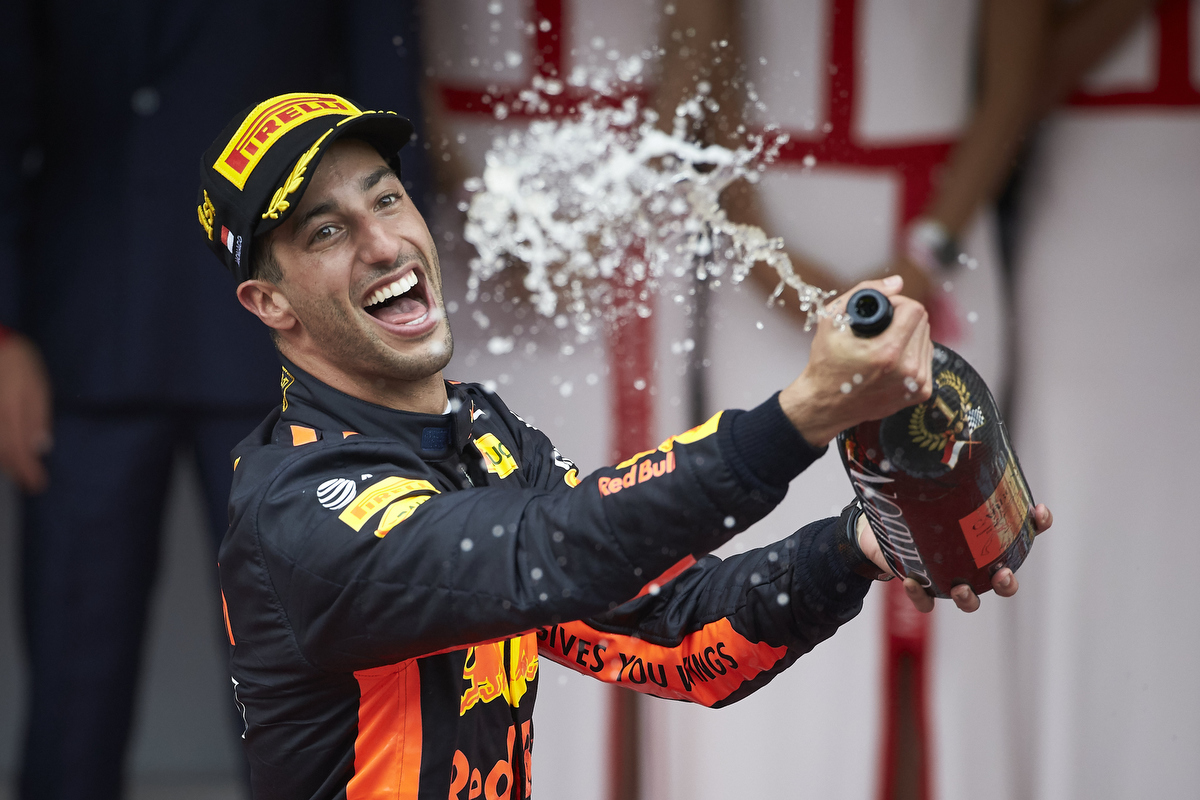 Ricciardo later cooled off with a belly flop into the pool on the roof of Red Bull's floating hospitality unit.
The grinning Ricciardo said his win was "redemption" after being robbed of the race in 2016 when his team called him into the pits but didn't have his tyres ready.
All was forgiven when the Australian drove a flawless race to win Formula One's glamour event, even if it is the slowest race on the Grand Prix calendar.
A slow race for fast people, to paraphrase Somerset Maugham's subtle skewering of Monte Carlo as "a sunny place for shady people".
The narrow, twisting streets of the gilded tax haven are lined with Armco, a trap for any loss of concentration over 78 laps.
Ricciardo's often reckless teammate, Max Verstappen, was forced to start at the back of the grid after crashing into the Armco in practice and failing to set a qualifying time while the car was being repaired.
The only Monegasque driver in the race, Charles Leclerc, ploughed into the back of New Zealand Toro Rosso driver Brendon Hartley when a front-wheel brake failed.
Ricciardo, however, was centimetre perfect although disaster seemed imminent half way through the race.
Ricciardo was only a second or more ahead of Sebastian Vettel after starting from pole and dominating the practice sessions.
People thought he was trying to win the race at the slowest possible pace in a bid to conserve his engine.
But the engine was already the issue, losing 160 horsepower when the MGU-K unit on his Red Bull failed.
The device stores energy from braking to be released when the driver needs it. Ricciardo thought his race was over on lap 18. "I wanted to close my eyes and start crying. I thought my race was over," he said after the race, recalling how his Red Bull lost 20 km/h on Monaco's admittedly short straights.
But he gritted his trademark teeth and did the best with what he had, which is a line from former world heavyweight champ Joe Louis.
The Brown Bomber lost only three of 69 fights and Ricciardo, the Smiling Assassin of F1, also wants a world title.
At the start of this season, four-time world champion Lewis Hamilton named four drivers, himself included, as the best on the grid.
The others were Sebastian Vettel at Ferrari, McLaren's double-world champion Fernando Alonso and Red Bull's Max Verstappen.
There may have been a degree of self-interest in leaving out the Australian driver.
Ricciardo deserved to be in the top four and after wins this season in China and Monaco, he must be regarded as the third among equals.
Hamilton might have been playing mind games. The Australian has won only seven GPs since his first year in F1 in 2014, when he won three.
Red Bull has been down on power in the intervening years and engine supplier Renault has been under pressure to deliver the speed to compete with Mercedes and Ferrari.
Ricciardo, now 28, has matured. He has the temperament and the experience to challenge for the world championship.
It is unlikely to come this season, but next year will probably see him in the seat of a Ferrari or a Mercedes.
Neither Vettel nor Hamilton will want to see him drive alongside them on an equal footing.
Vettel, like Hamilton a four-times world champion, is regarded as the No 1 driver at Ferrari.
Teammate Kimi Raikkonen has been forced to yield when Vettel has been behind him. That is humiliating for the Finn, who is a former world champion.
"The Iceman'' is the oldest driver in Formula One at 38. Alonso is the second oldest at 36. Hamilton is 33 and Vettel is 30.
Raikkonen's contract runs out at the end of this season. Valtteri Bottas will also be out of contract at Mercedes.
Both teams want Ricciardo in their cars. Red Bull would like to keep him alongside Verstappen, but that is increasingly unlikely to happen.
Ricciardo and "Mad Max'' have been banging wheels this season. Their worst coming together was at Azerbaijan when Verstappen weaved from side to side as Ricciardo tried to pass, leaving the Australian no room and unable to brake in time to avoid running into him.
Will he go or will he stay?
Ricciardo has been talking about wanting "clarity" in contract negotiations, which is code for wanting to be guaranteed equal treatment with either Hamilton or Vettel.
The Australian's asking price has gone up since the China and Monaco victories with preliminary negotiations said to have opened.
Ricciardo is not commenting on reports that he has told Ferrari he wants $66 million over two years.
Sebastian Vettel is on $150 million over three years and at Mercedes, where Hamilton is out of contract this year, the British driver's demands may well decide what's left to lure Ricciardo.
Hamilton, whose statements must be seen in a context of what's best for Hamilton, says Ricciardo is likely to stay at Red Bull if he is paid the same as Verstappen, who has signed a three-year contract.
Red Bull principal Christian Horner has given Ricciardo until August to make a commitment to the team, but after Ricciardo's China and Monaco victories he may not be in a position to dictate terms.
Ricciardo has added something new to his helmet. Painted above the face of a ferocious honey badger, an adversary that never gives up, are the words: "I won't apologise."
This is a defiant reaction to the order for Ricciardo and Verstappen to apologise to Red Bull's 800 employees for wrecking the team's cars at Azerbaijan.
Red Bull blamed both drivers for a crash that was caused by Verstappen, but after another Verstappen mistake at Monaco may be advised to think twice before letting Ricciardo go.
For his part, the "Honey Badger" will be looking to Ferrari and Mercedes to sweeten the pot.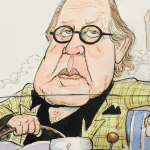 Author:
Peter Coster
PETER COSTER is a former editor and foreign correspondent who has covered a range of international sports, including world championship fights and the Olympic Games.
Comments
comments
0 comments