---
Reading Time:
7
minutes
THE WEEK THAT WAS: THEY'RE CALLING IT the biggest scandal in Australian racing history and maybe even that doesn't go quite far enough, says Chief Writer RON REED:
SO HAS Robert Smerdon now become officially the most disgraced figure in the history of Australian sport? Very possibly. Feel free to nominate an alternative but the field is not all that big, not at this level. Certainly, the former – very "former" – racehorse trainer, disqualified for life this week and now, according to his lawyers, facing the frightening prospect of ruinous financial consequences for his leading role in the Aquanita scandal, has been punished to an extent seldom seen in a sports context unless it involves criminal activity that attracts jail time. That is extremely rare – but not unheard of in racing.
When he sentenced Smerdon and his seven co-conspirators this week – stable hand Greg Nelligan and his wife Denise also got life, while three other trainers and another stable worker got between one and four years, a total of 11 between them – the Racing Appeals and Disciplinary Board's Judge John Bowman described the seven years of brazen cheating as "the darkest and longest chapter in Australian racing history".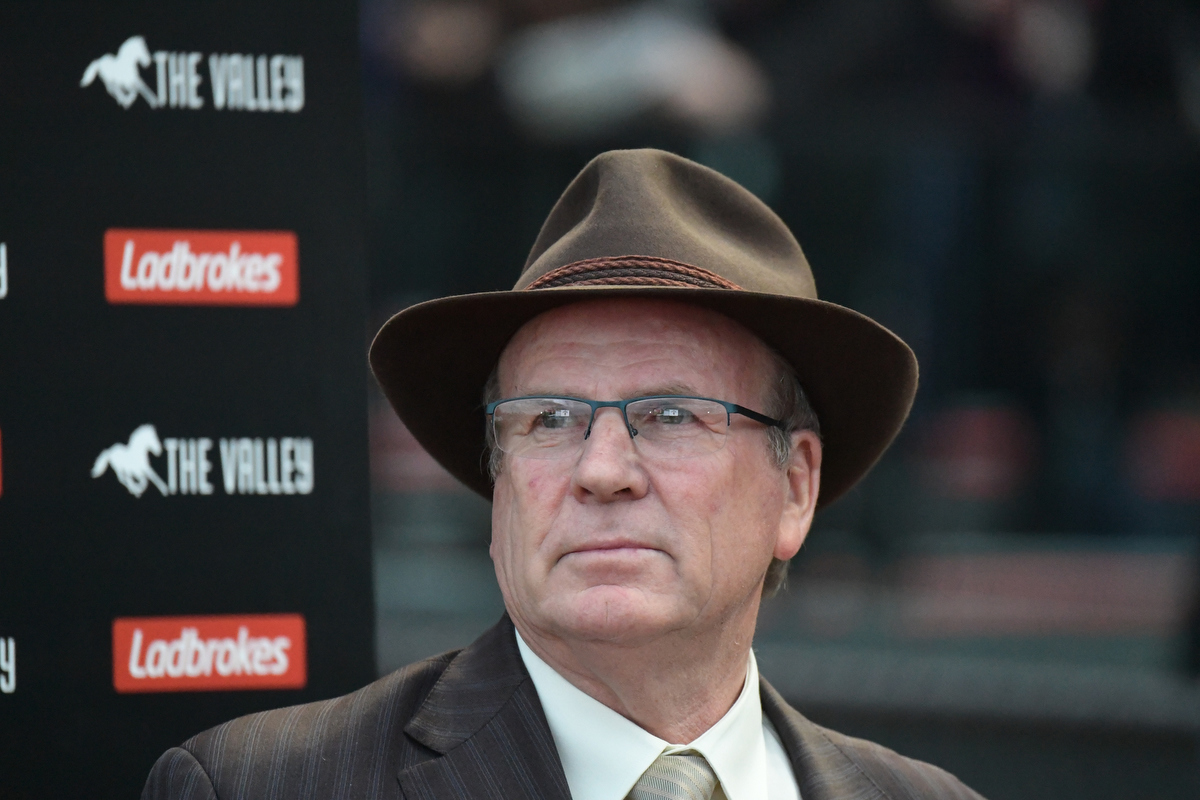 It might be comparing apples and oranges, but that puts it in at least the same league of infamy as the Essendon Football Club's doping saga, which had no comparable precedent. If you were looking for a trifecta, it would be difficult to come up with a third leg that merits a place in that company. Cricket's ball tampering affair, perhaps? Hardly. That, as far as anyone can or has attempted to prove, was a one-off brain explosion, in which one of the culprits, Steve Smith, was guilty of failure to prevent it rather than participating in it, another, Cameron Bancroft, was doing what he was told by the third, David Warner. All will be back in business after a year's ban. The Essendon footballers caught up in that one, none of whom were ever proved to have deliberately cheated of their own accord, were also back after a year, although a few other people remain ostracised or otherwise serving penance. One of them, coach James Hird, might have paid the ultimate penalty after ending up in hospital after overdosing on something dangerous.
Many sports struggle to deal with perceptions of corruption of various types, mostly drugs and match-fixing, with cycling, athletics, cricket and tennis among them. Racing is certainly no exception, indeed because it is so all about money it is usually more under suspicion than any other sport. But the Aquanita affair has, as Judge Bowman made clear, taken it to a sinister new level, leaving observers free to debate whether Racing Victoria's integrity guardians, headed by uncompromising chief steward Terry Bailey, are to be congratulated for running Smerdon and Co to earth or to be asked what took them so long, given that the 271 charges dated back almost a decade and possibly involved even the Melbourne Cup at one stage. Can anyone be confident that all the culprits have been rounded up? Whatever the answer to that may be, it is still a triumph for Bailey and his sleuths.
The previous "biggest scandal in racing history" is generally accepted to have been the Fine Cotton Affair, in which a mediocre horse by that name was replaced by a superior and ill-disguised ring-in named Bold Personality in a race in Queensland in 1984, duly landing a widespread betting plunge. The upshot was that six people, including the organiser, one John Gillespie, and the knockabout-trainer, Hayden Haitana, were warned off for life, later rescinded in Haitana's case. Those two also did jail time. It was very different from Aquanita because it was a one-off, not a scam repeated hundreds of times.
Smerdon has made no attempt to defend himself, or to look for sympathy, of which he would find very little. He has refused to participate in the inquiry in any way, obviously accepting that he had been well and truly sprung and there was no point answering questions. There have been no reports of him being seen in public for many weeks, other than a suggestion that he is enjoying his "retirement" somewhere in north Queensland, and he certainly hasn't made himself available for comment to the media. He appears to have become the most invisible and silent man in Australia. To say his predicament is life-changing is a gross understatement. He grew up in a racing family and has been deeply immersed in the industry for all of his 63 years, and very successfully, too. He earned a lot of respect, which has now vanished. And when they ban you from racing, they don't do it in half-measures. Smerdon (and the others) now cannot go on a racetrack, attend a race meeting, horse sales, racing agistment farms or stud farms enter a TAB, or even socialise with racing people or live with a licensed person.
If that's not punishment enough – and given the magnitude of the offences, it probably isn't – it remains to be seen whether Smerdon will be also hit with a large fine, perhaps $100,000. His lawyers are protesting that this would be a bridge too far because, they say, he is not a wealthy man. But as has been pointed out in the media, horses trained by him have earned more than $65m since 2000, and he gets 10 per cent of that – plus whatever he might have "earned" by backing them.
So, a sorry tale might yet get a lot sorrier. There is a certain amount of regret attached to that. In this column's limited dealings with him, he was an affable enough character whose back-story as a born and bred racing insider who worked his way up to prominence and success always seemed to be a good advertisement for the sport. But now it has turned out to be too good to be true and there has been no obvious attempt, from anyone, to soften his plummet from grace. The most disgraced man in the history of Australian sport? It's a heavy call – but unless he decides to offer some reason to dispute it, he might have to wear it for a long time.

AUSTRALIAN cycling has been flying its flag – several flags, actually – high at the first of the three road racing Grand Tours, the Giro d'Italia, this week. Rohan Dennis, who rides for Cadel Evans's old team BMC, finished second in the opening time trial and then took over the leader's pink jersey, the Maglia Rosa, on day two and kept it for another three stages without actually winning one, before it passed to England's Simon Yates, who is an adopted Aussie because he rides for Australia's only World Tour team Mitchelton-Scott. Yates crossed the line in stage six, at the top of the Mt Etna volcano in Sicily, together with team-mate Esteban Chaves, the smiling Colombian star who is another Mitchelton-Scott adoptee and who finished second in the Giro two years ago. Yates allowed Chaves to claim the victory and they moved up to first and third in the general classification in what head coach Matt White said was one of the best days the team, now in its eighth year, had ever enjoyed. The team has yet to win a Grand Tour – Chaves having come the closest – and is making an all-out double-pronged assault on this one. So far, so good.
Dennis, 27, from South Australia has now worn the leader's jersey in all three Tours, largely because he is one of the world's best at the one-out discipline of time-trialling, where he is a three-time national champion. An Olympic gold medallist on the track in London six years ago, he has assembled an interesting CV which includes the 2015 Oppy Medal for Australian cyclist of the year, victory in the Tour Down Under and the world record for distance covered in one hour on the velodrome, both in the same year. That's not bad for a kid who set out with an entirely different sporting dream. Dennis had his heart set on becoming a swimmer until the sports scientists advised him at the age of 15 that he was more suited to the bikes. They got that one right.

CRICKET Australia were rightly annoyed this week when India refused to agree to playing the opening Test next summer as a day-nighter in Adelaide. But their chagrin looked hollow when, two days later, they cancelled an arrangement for Bangladesh to tour here in August and September, saying it wasn't "commercially viable" to play Tests in un-traditional venues in northern Australia in unseasonal time-slots, especially as their new broadcasters, Channel 7 and Fox, weren't interested in televising them at the height of the AFL and NRL seasons. While that reasoning might be true, it is just as big a slap in the face to the Bangladeshis – who won a Test against Australia last year, remember – as India's was to CA. It's now 15 years since Australian fans have been able to see Bangladesh in the flesh and that's just not a good look, especially as CA is rolling in money after another massive broadcast rights deal. This sort of selective fixturing is on borrowed time with the new Test championship now only about a year away, meaning everyone has to play everyone else on a regular basis. It can't come quickly enough.

SPORTSMAN OF THE WEEK: Melbourne Victory soccer coach Kevin Muscat has endured a difficult season with fans calling for his blood midway through it, and yet he still ended up with the winning team for the second time in three years after an extremely challenging finals campaign. Having also captained Victory to two earlier titles, he is clearly the most influential figure in the history of the competition.
WINNER OF THE WEEK: Melbourne soccer player Daniel Arzani is in his first season of the A League and is still a teenager – and he is on the short list to strut his stuff on the biggest stage in sport, the World Cup. Here's hoping he goes all the way.
LOSER OF THE WEEK: Losers, plural – racehorse trainer Robert Smerdon and company, by the length of the straight.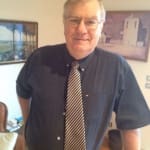 Author:
Ron Reed
RON REED has spent more than 50 years as a sportswriter or sports editor, mainly at The Herald and Herald Sun. He has covered just about every sport at local, national and international level, including multiple assignments at the Olympic and Commonwealth games, cricket tours, the Tour de France, America's Cup yachting, tennis and golf majors and world title fights.
Comments
comments
0 comments