---
Reading Time:
2
minutes
KEN PIESSE is loving seeing another father-son "combo" in AFL ranks:
WHEN Demon teenager Charlie Spargo snapped a crucial goal in his debut game last weekend, not only Melbourne members were rapt.
Seeing another son of a gun emerge is not only exciting, it's comforting for those of us still living our footy in the '60s and '70s.
The Demons' first selection in the 2017 AFL, Spargo, 18, has quite a pedigree.
Not as tall as his father, Paul, a fine player with two clubs, he is quicker and feistier in the packs.
Coming off a shoulder reconstruction which prematurely ended his under 18 year in 2017, Spargo most likely would have been in Melbourne's round one side but for his rehab.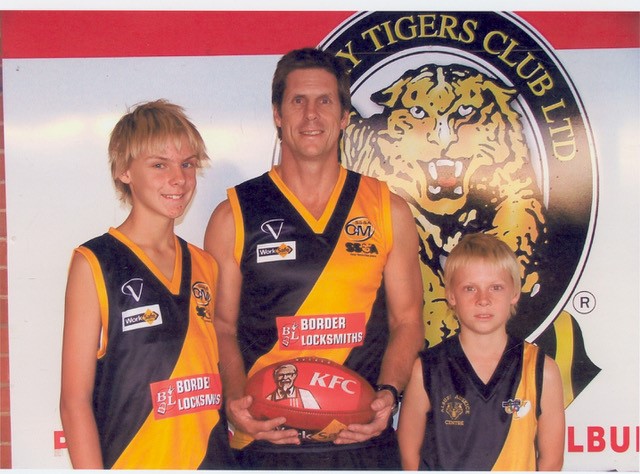 Football has always been a family affair for the Spargos.
Four generations have now played at the top level.
Charlie's Dad, Paul, followed his father and grandfather into League ranks before returning to Albury, where Charlie was recruited.
A 90-game player at North Melbourne and Brisbane, renowned for his polished skills and sticky-fingered marking, Paul Spargo coached premiership teams at Albury, one of the Ovens and Murray League's famous sides, known for such former greats as Haydn Bunton snr and Essendon legend Jack Jones.
"It was quite embarrassing really, but they made me coach of their Team of the Century, ahead of people like Haydn Bunton and Jack, who is centre half-forward and captain and who won the '56 O & M flag before losing the next one by a point," he told me
Spargo's grandfather Bob played League football as did his father, Bob jnr, who represented both Victoria and Western Australia and in one game against the Big V was best afield with five goals. His uncle Ricky Spargo also played VFL.
Spargo's two boys Abe and Charlie would regularly come to the "Big Smoke" with their dad for North games.
Now their allegiances have changed, with young Charlie beginning a career at one of the most famous clubs of all.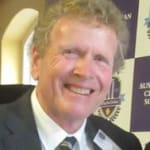 KEN PIESSE has covered cricket and football for more than 30 years in Melbourne. He has written, edited and published more than 70 sports books. His latest book, Favourite Cricket Yarns, is available from www.cricketbooks.com.au
Comments
comments
0 comments