---
Reading Time:
2
minutes
There aren't any more polarising figures on the PGA Tour than Patrick Reed. He's a complicated individual that divides opinion, however, it's easy to see how he could be liked but it's just not the general consensus around the golfing world at the moment. The American public hasn't completely taken to him, either, and there were a few noticeable examples of it during his recent Masters win.
Reed and McIlroy were paired together as they made up the final group on Sunday and were waiting for the starter to announce them on the tee before the last round got underway. When the Northern Irishman was called forward, there was a loud and passionate roar from the patrons at Augusta National. Reed's introduction was greeted with a polite yet awkward round of applause and it was telling to see who the crowd were pulling for.
The same sort of reception followed when Reed hit his approach into the 18th green to effectively win the Masters. There was a stony silence that hasn't been heard at Augusta before. It was a sad end to a great tournament and in some ways, Reed's reception looked a bit unfair. Granted, Reed has let himself down in the past with his antagonistic behaviour towards the crowd, especially in the Ryder Cup, but this was meant to be his home crowd who adored him.
Patrick Reed is fired up, shushes the crowd after making clutch putt to halve the 7th with Henrik Stenson. #RyderCup pic.twitter.com/2SqlEGGDuw

— Golf Central (@GolfCentral) September 28, 2014
Reed seems to want to prove himself to the extent that his competitive streak boils over into what appears to be bad sportsmanship. Now that he has won a major, he may feel more assured of himself and even benefit a bit more from the maturity that comes with winning. It surely won't be his last major, either, as Reed is an incredible talent that is $34.00 in golf betting to win the US Open and add another major to his collection. Now that he has his first, it's easy to see how the floodgates may open in the form of many more triumphs.
"Hopefully there's a lot more to come."

— Patrick Reed, Masters champion

"Hopefully there's a lot more to come."

— Patrick Reed, Masters champion pic.twitter.com/xVDvR1cbgy

— PGA TOUR (@PGATOUR) April 9, 2018
Reed's popularity may go the same way as Tiger Woods'. For a large part of Woods' career, he was seen as a mysterious figure who was misunderstood. That couldn't be further from the truth now, as Woods gives off a warmer and more open impression to the media. As soon as Reed drops his guard, he will win over all the fans and pundits. He will be doing himself a favour by doing that as the sensational golf he is playing will be recognised more.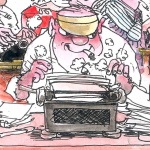 Comments
comments
0 comments