---
Reading Time:
4
minutes
IT'S ONE of the oldest sports in the book and Australia's dynamic Dani continues to add her own slices of history to it, writes RON REED:
FOR PUNTERS who don't mind taking  prohibitively short odds, there have been a few absolute certainties to bet on towards the end of the week. And they're all female. Winx in the Queen Elizabeth Stakes on Saturday. Caster Semenya in the Commonwealth Games 800m on Friday night. And Dani Stevens in the discus throw on Thursday night.
Long odds-on, all of them – and while the mighty mare is facing her stiffest opposition yet, the South African middle distance queen has no equals in the world, let alone the Commonwealth, and Stevens was never going to be seriously challenged in the classic throwing event given that her best performance coming into the Games was more than five and a half metres ahead of the best of the other dozen women in the field and more than twice as far as one of them.
And she wasn't, winning the gold medal with a Games record throw of 68.26 metres, nearly eight metres ahead of  runner-up Seema Punia of India.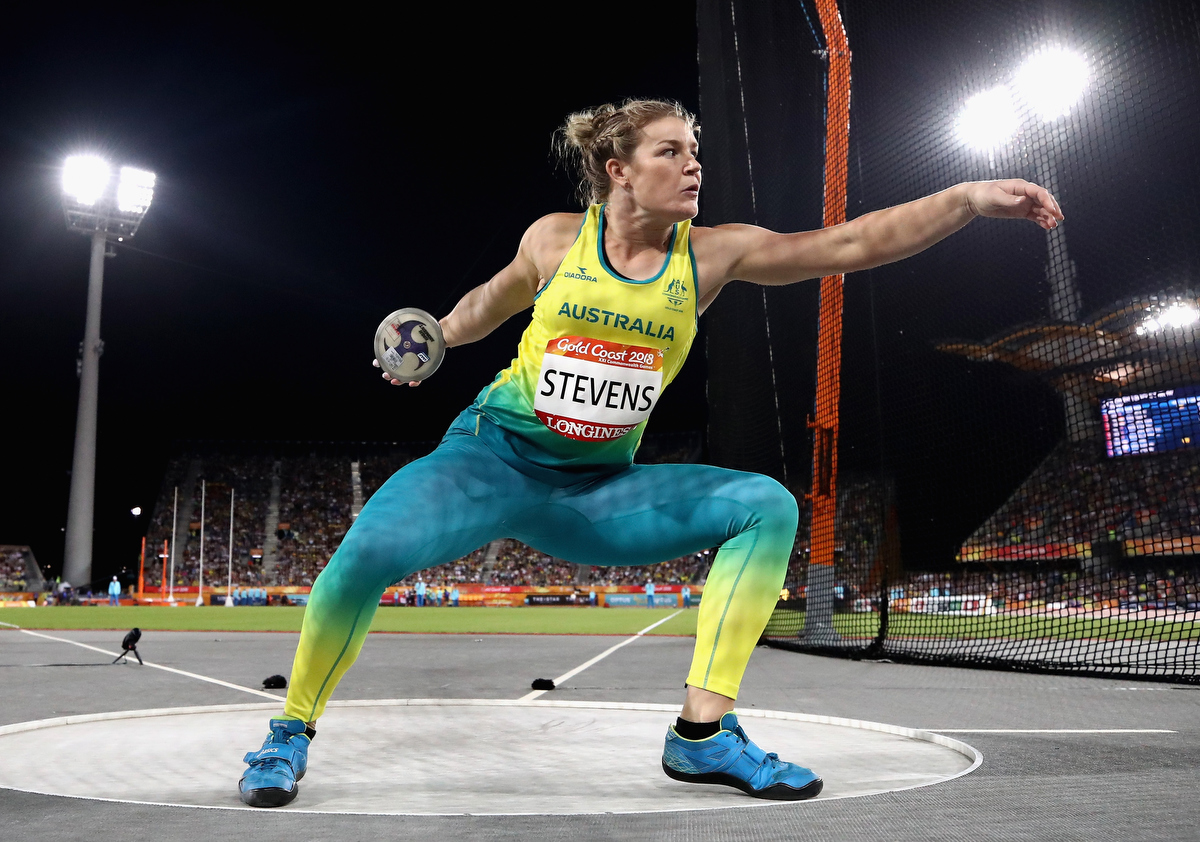 That was both a satisfying triumph and a mild, if unspoken, disappointment. That's because Stevens' main opposition was the tape measure rather than her outclassed rivals. She had been hoping to improve her PB from 69.64 to 70m, a feat achieved by only four other women since 1993, none of them from Commonwealth countries. That would have taken her already impressive career to a new level.
Still, another gold medal – and by such a huge margin – is nothing to sneeze at.
"I think that was a great performance, I am really happy with throwing over 68m," she said. "I think I am in good shape, I am just getting warmed up for the next world championships. I am still fairly motivated and my body is in one piece, and I am throwing my best throws. I am definitely looking forward to the Tokyo Olympics, ready to kick some butt."
Stevens, 29, an 82kg ball of muscle and tightly-honed technique, has been one of Australia's most outstanding track and field performers for more than a decade now, winning bronze at the Melbourne CommGames in 2006 and gold at Glasgow four years ago, split by a surprise world championship gold medal in Berlin in 2009 when she was only 19, and named Dani Samuels, making her the youngest ever to claim the title.
Her most recent form has also been excellent, missing a medal by one spot at the Rio Olympics two years ago and taking silver at the worlds in London last year. That was when she threw the 69.64, which was the third longest throw in the world for the past 16 years and which would have won gold at the previous 12 world championships and the past five Olympic games.
It was an Oceania, Commonwealth and Australian record, which means, of course, that she is the best that this country has produced in a discipline that dates back to 708 BC and which has been a part of every modern Olympics since the first in Athens in 1896.
There haven't been all that many world-class exponents, although there was an echo to one in this competition – among Stevens' team-mates and opponents was Kimberley Mulhall, 27, who is the niece of Gael Mulhall, who threw the discus at the 1984 and 1988 Olympics and won bronze in the shot put at the first one.
Stevens' burning ambition is to win an Olympic medal of any colour and is determined to do so I n Tokyo, which will be her fourth attempt. As she proved in Rio, she is getting closer and her fans believe she is better placed now because the sport, especially the power disciplines, are less drug-infested – at least they hope so.
It has obviously been a scourge in the past. According to an excellent documentary on Stevens aired on the ABC's website this week, of the top 100 throws in the past few decades, 95 were set during the 80s when doping was at its height. They include the monster world record of 76.80 set by Gabriele Reinsch from what was then East Germany in 1988.
That mark is considered to be among the most untouchable in athletics. Certainly it is sell beyond Stevens' wildest dreams. She believes she can ultimately achieve 72m, which is as good as it gets these days. Probably better.
She is, naturally, disappointed that others have doped and some may still be doing so, but says it just fires her up to be the best she can.
Stevens' gold is the sixth for Australia's  able-bodied track and field team, which wasn't expected to make much of an impact, and even less so when world champion hurdler Sally Pearson dropped out with an injury. Two have been in the road walks and four in the field events, with Stevens following javelin thrower Kathryn Mitchell, high jumper Brendan Starc and only a short time before her own triumph, pole vaulter Kurtis Marschall. On the night, they were joined by long jumper Brooke Stratton, who matched team-mate Henry Frayne's silver in the men's event.
This added up to two or three nights of high excitement for Channel 7 commentator David Culbert, a decorated former long jumper, who likes to bait the runners by referring to the sport as field and track. The way this meet has been going – Luke Matthews' surprise bronze in the 800m is the only track medal — he definitely has a case.
After five of the eight days of competition, they also had five silvers and four bronze for a total of 15 medals.
The disabled team were not far behind with four, five and three from many fewer events.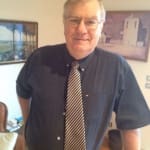 Author:
Ron Reed
RON REED has spent more than 50 years as a sportswriter or sports editor, mainly at The Herald and Herald Sun. He has covered just about every sport at local, national and international level, including multiple assignments at the Olympic and Commonwealth games, cricket tours, the Tour de France, America's Cup yachting, tennis and golf majors and world title fights.
Comments
comments
0 comments