---
Reading Time:
5
minutes
TOUGH times helped to turn Tim Decker into the coach of a world record-breaking cycling foursome, as JOHN CRAVEN reports:
TIM Decker likes to be viewed as a reliable person: "I don't want to be seen as a dickhead or pisspot," he says. "I want to be somebody people can rely on and be there for them if needed."
Decker is 45 and has already ridden life's roller-coaster. On Thursday night at the Gold Coast Commonwealth Games, he coached the Australian men's pursuit team to a world record and gold medal at the magnificent Anna Meares velodrome in Brisbane. The deliriously-happy 4,000-strong crowd nearly lifted the roof off the place. Decker released a broad grin and hugged his four triumphant cyclists, but remained calm. He still hasn't had a celebratory drink.
Some 1,500 kilometres away in a noisy Adelaide pub, a 74-year-old bloke named Doug Issell bought himself a beer after watching the race live on a big screen. Teardrops tumbled into his drink as he succumbed to the emotion. Dougie should not have been imbibing. He'd just driven about 500kms from his home in Carpenter Rocks, a sleepy fishing village in south-east South Australia, to prepare for hospital tests the next morning on a potentially-serious medical condition.
"I got quite emotional," Doug confesses. "I thought: 'Bloody hell, one beer won't hurt me.'"
Tim Decker knows about survival, and Dougie has been pedalling alongside him for more than 30 years in most of his cycling and personal battles. Tim copped his first and worst lesson back in 1986 when his father Kevin was killed in a motorcycle accident while away working as a forestry officer for a logging company near Millicent in South Australia.
Thirteen-year-old Tim lived with his mother Val, older sister Carolyn and younger brother Jason in the Victorian Wimmera wheat-belt town of Horsham. They were rocked by the tragedy. Timmy was a BMX rider and needed $2,000 to compete at the world championships in NSW. Val said she would give him $1,000 towards the trip if he could raise the rest. It was a challenge he could not resist and said something about his emerging character.
Val Decker usually gave Tim two dollars each day to buy his school lunch. He'd outlay 30 cents on a bread roll and save $1.70. He delivered the Melbourne Herald newspaper in the evenings to shops and businesses in the town. One of his customers was Roger Shipperd, proprietor of a local bike store. Tim later worked for him, but his interest in attending the BMX titles declined. Instead, he spent the $997 he'd saved on a new road bike. It was to become a momentous decision, both for him and Australia.
Little Timmy Decker joined the Horsham Cycling Club and showed terrific promise on track and road. He was proud, pugnacious and speedy on the bike and soon befriended Doug Issell, manager of the Natimuk Bush Nursing Hospital, about 25kms from Horsham, and mentor to many young district cyclists.
Tim and two or three mates would make regular Saturday morning training excursions out to Natimuk where Doug's wife Jenny would cook-up a batch of mouth-watering jam-drop biscuits and watch her hungry cyclists devour them.
"We'd sit there, eat about 20 jam-drops and chat about cycling for half-an-hour," Tim recalls. "It was fun, we loved it."
It was during one of these Saturday morning chats that the astute Issell hit young Tim with a leading question: "Have you ever thought about riding in the Melbourne to Warrnambool?" he asked. Tim nearly choked on his jam-drop.
"I reckon you can win it one day," Doug persisted. "Your style of sprint would be suited to the slight uphill finish."
Tim did win the Melbourne to Warrnambool Classic – the world's second oldest bike race and the Southern Hemisphere's longest one-day cycling contest – at his 14th attempt in 2007 at the age of 34. His rocky road to eventual victory over so many years was full of misery, drama, crashes, protests and downright bad luck – but his perseverance and determination were never questioned.
He also won many other prominent track and road events, including the Bendigo Madison with his popular partner Chris White and the Casterton 50, a time-honoured hilly handicap in Victoria's Western district which boasts an honour roll with names like Russell Mockridge, Barry Waddell, Alex Edmondson and Miles Scotson scrolled upon it.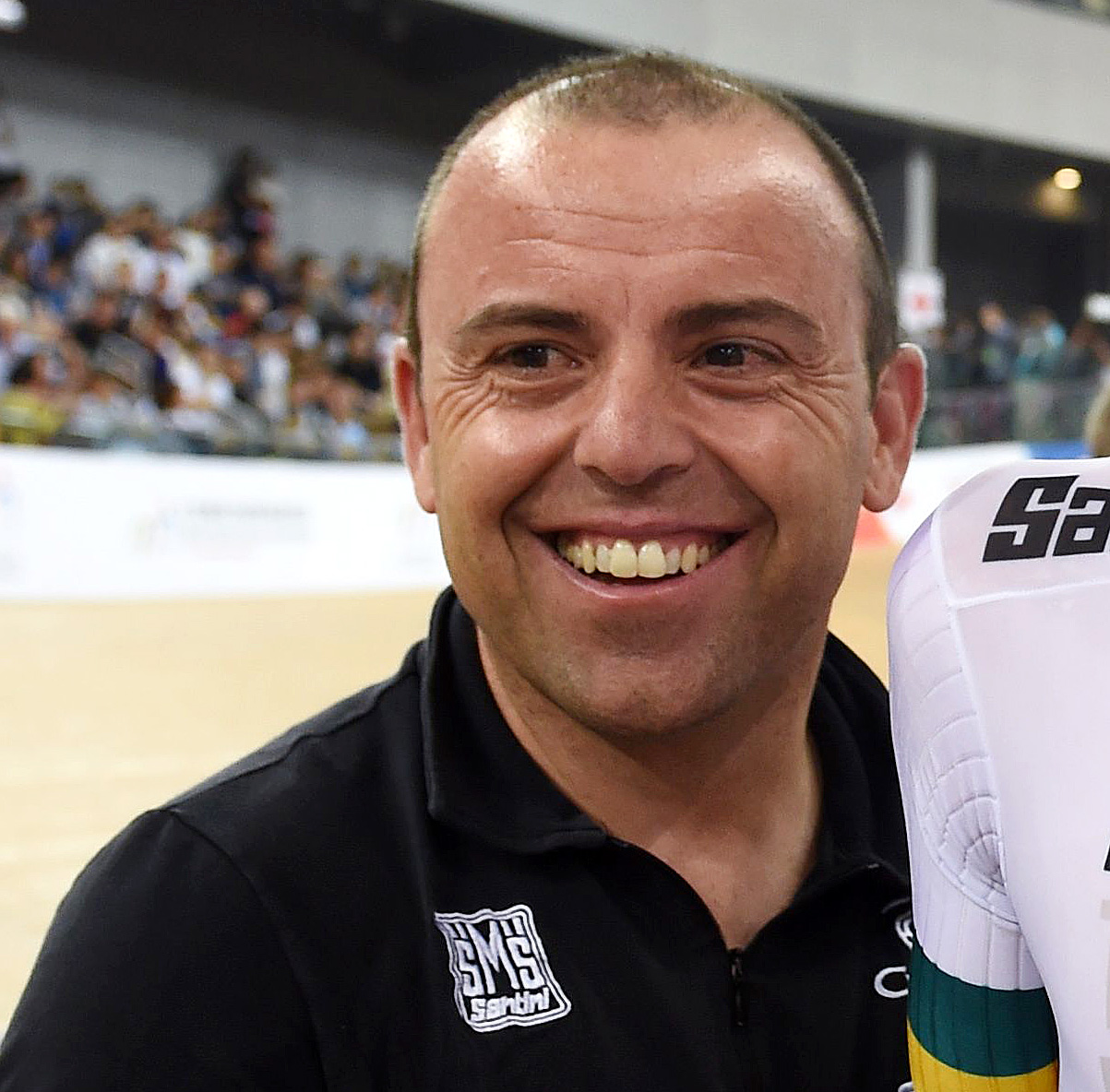 "Tim was over the moon when he rang me about his Casterton 50 win," Issell recalls. "I said: 'Don't get too excited, you're one race away from your next hiding.' I was right, it was in the Midlands Tour."
Issell's haunting advice is probably one of the chief reasons why Decker refuses to get overly-excited about Australia's prospects of winning the men's teams pursuit gold medal at the 2020 Tokyo Olympic Games. As he discreetly soaks up the accolades in Brisbane, he warns: "Yes, we have just become the first nation to break 3 minutes 50 seconds for the 4000 metres pursuit, but nothing is a given.
"Every four years at the Olympics, England brings in a new set of aero-dynamic gear. The money they spend on their equipment alone is about two-thirds of the total budget we have to run our entire program."
That drawback aside, Decker recognises that, as Australian cycling's high-performance track endurance coach for the past five years, he is working with a superb group of young and talented athletes who seem capable of untold achievements. His Commonwealth Games quartet consisted of Sam Welsford, 21, Alex Porter, 22, Kelland O'Brien, 19, and Leigh Howard, 28. "The talent pool is getting better and better," he says.
Following Australian cycling's disastrous medal results at the 2016 Rio de Janeiro Olympics, Cycling Australia cut a swathe through its coaching ranks. For one reason or another, respected names like Gary Sutton, Ian McKenzie and Kevin Tabotta departed. Decker remained: "I just kept my head down and got on with the job," he says.
Decker is no sports scientist and does not suffer an aching brain from dipping his head too far into the coaching manuals. He believes that hard racing is the best form of training and is an outspoken supporter of the Tasmanian Christmas Sports Carnivals, an annual seven-day series of track and criterium meetings, founded on the North-West Coast more than 130 years ago.
According to Decker, the virtual non-stop racing makes his riders physically and mentally tough. The amazing Welsford has won the past three Burnie Wheelraces before large and appreciative crowds. O'Brien brought back memories of the great Tasmanian Danny Clark in winning the Devonport Wheelrace last Christmas. Total cycling prizemoney for the carnivals is around $100,000. That component is not lost on Decker.
His attitude is probably best summed-up by his movements after the world record: "It was two o'clock before I got to bed and my lights went out straight away," he says. "I woke up at seven o'clock and I was rearing to go again, so I started watching the replays and got a bit emotional.
"When your boys break a world record, it takes a lot out of their bodies – and my head. I've been in touch with Dougie. He is my father figure and mentor. He is the guy I turn to when I need confirmation for my thoughts on anything."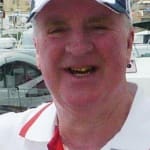 Author:
John Craven
JOHN CRAVEN was a highly-regarded sportswriter at the Geelong Advertiser, Launceston Examiner and Melbourne Herald before leaving full-time journalism in the early 1980s to embark up on a career as a publisher-promoter.
His company, Caribou Publications and Events, grew into Australia's largest cycling promoters, employing up to 150 full and part-time staff, and organising the Herald Sun Tour for 16 years, the Melbourne to Warrnambool for 18 years, and creating other modern-day classics.
Craven has written three books – the biographies of Raelene Boyle and racecaller John Russell, and an acclaimed history of the 122-year-old Melbourne to Warrnambool Cycling Classic.
He is currently collaborating with the recently-retired race broadcaster Greg Miles on his biography.
Comments
comments
0 comments