---
Reading Time:
4
minutes
WHEN GOLDEN GIRL hurdler Sally Pearson pulled out with an injury, the Commonwealth Games heavyweights were left wondering where they would find their replacement queen – now they know, says chief writer RON REED:
ONE OF the happiest people at the Commonwealth Games – and there are a lot of them at an event that is throwing up plenty of good news stories – is legendary yachtsman John Bertrand, who is president of Swimming Australia these days.
When he came on board in November 2013, Australia's favourite Olympic sport was in deep trouble following a disastrous performance at the London Olympics a year earlier, both in the pool and out of it. The term "toxic culture" was being bandied about, just as it has in much more recent times with regard to the men's cricket team.
Australian Sports Commission chairman John Wylie asked the America's Cup hero and highly successful businessman to fix it. That assignment has been a work in progress – the Rio Olympics was also disappointing – and still is, as Bertrand readily admitted when Sportshounds ran into him on the Glitter Strip this week.
He took on the task because he fully understands where swimming sits in the national psyche, and always has. "It's of national importance. It's part of our DNA," he says.
The last Commonwealth Games in Glasgow four years ago constituted a big step in the right direction when the Dolphins collected 19 of the 44 available gold medals. But the sports public had to judge that from a distance. This time, it's happening in real time in their own backyard which helps the fans take ownership and the critics to zero in on any perceived failures of performance or attitude.
Happily, there has been very little, if any, of the latter.
Right from the get-go, when the 100m freestyle relay girls won their customary gold medal in world record time, the team esteem has been on a welcome roll, applauded by big crowds at the outdoor pool on every day and night of competition.
Nothing has contributed more to this than the hugely successful comeback by freestyler Cate Campbell, who looked to have been lost to the sport, in despair, only two years ago.
After the disaster in Rio, where she started the hot favourite but finished only fifth in what she called "possibly the biggest choke in Olympic history," she took a year off to search for whatever else the meaning of life might be, returning only last October.
All concerned, Bertrand no exception, agree the sabbatical was the best thing that could have happened to her.
Her coach for 16 years, Simon Cusack, summed it up best: "She's probably more experienced in life. She carries a few scars from Rio, as we all learn from our knocks in life."
She confirmed it had done no harm when she swam the fastest anchor leg in history in the relay record-breaker, and then roared back a couple of nights later by winning the 50m free. On the podium, receiving her sliver of precious metal, she couldn't hold back the tears as the national anthem was played. It was a potent mix of joy, relief and pride.
On Sunday she added a third gold medal when she led home an Australian trifecta in the 50m butterfly ahead of Holly Barratt and Madeline Groves, an hour or so after qualifying fastest for the one that really matters most to her – Monday night's 100m free.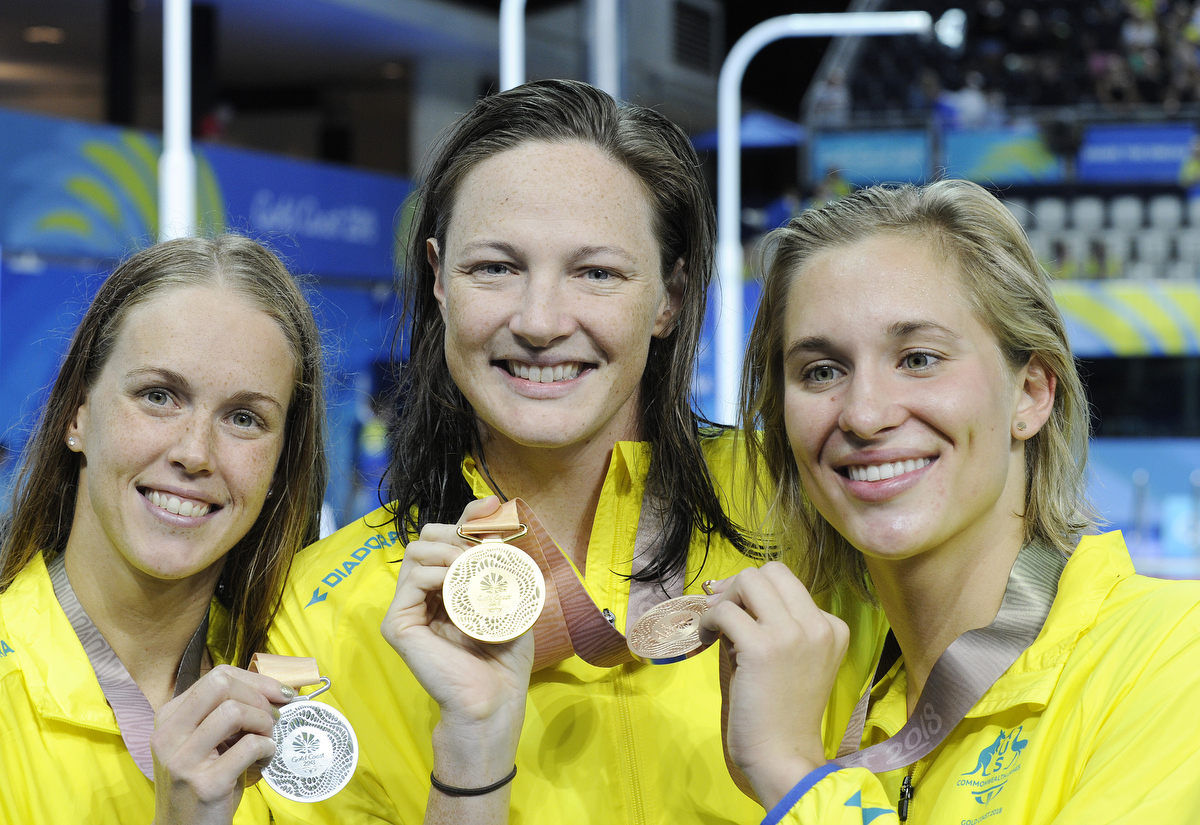 There she will confront the Olympic champion Penny Oleksiak of Canada and is poised for revenge. Campbell laid down a Games record a Games record 52.64 in the semi, well ahead of the Canadian, who finished third in other semi in 53.34.
This is not the Olympics, to be sure, but it is, truly, the race of redemption and there is no downplaying its importance.
If she wins, it will complete what almost certainly will be remembered as the No 1 feel-good story of the Games in any sport. As a local girl, she is extremely popular in this neck of the woods and will inherit the mantle that had been reserved for another much-admired local, hurdler Sally Pearson, who has been a late scratching because of injury.
It will have added piquancy because her younger sister Bronte will be among the challengers.
For both genders, the 100m is the major event of any swim meet. As retired champion Kieren Perkins observed in his newspaper column: "Aussies relate to fast. There is a strong tradition when you think of Dawn Fraser, Mike Wenden, John Devitt, the Mean Machine boys, Cate Campbell and others.
"As a distance freestyler I still had to always accept that the 100m freestyle was the blue riband event.
"Strength in sprints has always been regarded around the world as the benchmark to a country's swimming strength in many ways."
With those words still hanging in the air, the men's race was a massive disappointment – perhaps the upset of the Games, other than Malawi beating New Zealand in netball hours earlier – when little-known Scot Duncan Scott touched out Olympic champion Kyle Chalmers on the wall, clocking 48.02 to 48.15. The other two Aussies in the final, Cameron McEvoy and Jack Cartwright, were unplaced, a triple shock given all three have personal bests in the 47 second range.
Chalmers, 19, who had heart surgery last year, said he was battling a head cold "but you can't use that as an excuse – I just wasn't fast enough on the night."
Still, all's well that ends well.  An obviously weary Chalmers finished his night's work with a gold medal anyway, teaming with Alexander Graham, Elijah Winnington and Mack Horton to win the 200m relay, from England and Scotland, in a race that had only five lanes filled, one by Gibraltar who were so outclassed they were lapped.
Despite the early setback, it was another big night for the hosts with Emily Seebohn and disabled swimmers Jess Aungles and Lakeisha Patterson also collecting gold, while Mitch Larkin, Ben Treffers and Zac Incerti trifectaed the 50 backstroke.
In all, it was five golds, two silvers and two bronzes for the night, bringing the total to 16, 13 and 12 with two nights of competition left. Not for the first time, Bertrand walked away with a lot of wind in his sails— and a lot more to come.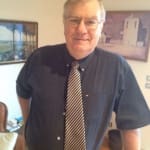 Author:
Ron Reed
RON REED has spent more than 50 years as a sportswriter or sports editor, mainly at The Herald and Herald Sun. He has covered just about every sport at local, national and international level, including multiple assignments at the Olympic and Commonwealth games, cricket tours, the Tour de France, America's Cup yachting, tennis and golf majors and world title fights.
Comments
comments
0 comments