---
Reading Time:
3
minutes
NEW ball-tampering allegations, this time against South Africa, have been raised in Johannesburg as the most acrimonious Test series since Bodyline goes into its final hours. KEN PIESSE, on the spot in Johannesburg, reports:
AS Australia's top order was being blown away here late on Easter Saturday, new captain Tim Paine alerted the umpires to alleged abuse of the ball by South Africa's pace attack led by its destroyer Vernon Philander.
Third umpire Richard Illingworth was notified of Australia's dissatisfaction as the first six key wickets went down for just 96 runs.
Several of the South African fieldsmen had their fingers taped, the inference from the Australian hierarchy being that they had unfairly changed the condition of the ball.
Philander, who took three pivotal wickets in a mesmerising 12-over spell, has previously been suspended for ball tampering. He made the ball veer late in both directions, raising the suspicions of the Australians. On Sunday, despite a heavy cloud cover, he was unable to add to his tally.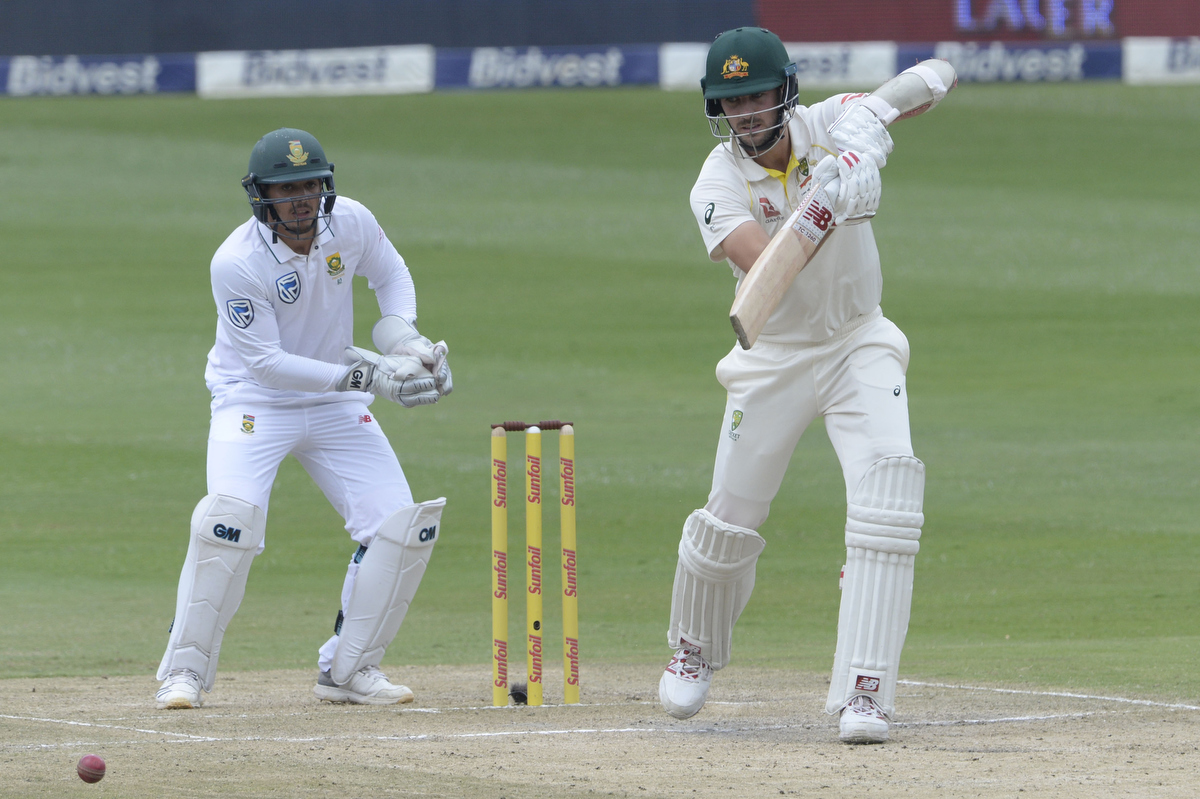 It was noticeable that the South African support staff, including its physiotherapist were regularly on the field late on Saturday attending to several players said to have "sore" fingers. It is not known if Illingworth has made an official report to match referee Andy Pycroft.
Despite playing with pride and passion on Sunday, forcing the match into the new working week, the Australians are likely to be beaten maybe inside four days, depending on the time of South Africa's likely declaration.
The hosts, heading for a 3/1 series win, already lead by 401 runs with two full days to play.
While scoring at less than three runs an over, the Proteas are now in a truly invincible position despite the side strain to the farewelling Morne Morkel, who may be unable to bowl at full tilt, if at all.
Australia's day three highlight was the brave 99-run stand between Paine, in his first match as captain and Pat Cummins, easily Australia's player of the series.
On the third morning they lifted Australia's score from an overnight six for 110 to six for 195 against the crack attack in the world.
Cummins had his luck but thoroughly deserved his first half century in Tests. Paine also made 62, protecting number 11 Josh Hazlewood from the bowling of Kagiso Rabada, even when he had the easy opportunities to take a single and reach his own half century.
A six down the ground from spinner Keshav Maharaj saw him reach his milestone. Soon afterwards he fell to a brilliant outfield catch by Dean Elgar, running back from mid-off and diving full length to clutch the ball in two hands.
Paine had batted with a hairline fracture of his right thumb, broken early on the opening day when he was keeping up to the wickets to the bowling of paceman Chadd Sayers.
Medical staff had been worried that the injury may be aggravated during his innings, but Paine, thanks to further painkilling injections, was able to take his place behind the wicket as South Africa batted for 56 overs from mid-afternoon.
While the Test seems to have been played in better spirit, Paine noticeably congratulating batsmen on their milestones, the angst between the sides remains on a knife edge, the latest Australian complaint sure to exacerbate the ill feeling been the two teams.
The two teams have accused each other of cheating ever since the opening Test in Kingsmead when Mitchell Starc took nine wickets with a match-winning spell of reverse swing bowling.
The iconic AB de Villiers told David Warner, sporting wads of tape on his fingers and thumb, that he was suspicious of the way he was shining the ball. An angry Warner asked de Villiers if he was accusing him of cheating, setting in motion a chain of events which discredited both sides and eventually saw the sensational suspensions of Australia's Steve Smith, Warner and Cameron Bancroft in Cape Town.
In taking two wickets so far in the South African second innings, Cummins reached the 20-wicket milestone and continues to be Paine's most reliable bowler with Hazlewood not at his best.
Nathan Lyon bowled a marathon spell late in the day, conceding just 44 runs from 25 overs. However, Sayers looked short of match practice and was taken off after just one over with the new ball, Lyon bowling the fourth over of the innings from the Golf Course end.
Fewer than 6,000 spectators attended the third day's play, one of them brazenly handing out copies of a photograph of disgraced captain Smith crying at his press conference.
SCORES
South Africa 488 and 3/134 (Markram 37, Elgar 39 n.o., du Plessis 34 n.o; Cummins 2/35, Lyon 1/44).
Australia 221 (Paine 62, Khawaja 53, Cummins 50; Philander 3/30, Rabada 3/53, Maharaj 3/92).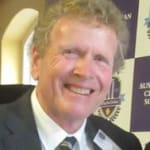 KEN PIESSE has covered cricket and football for more than 30 years in Melbourne. He has written, edited and published more than 70 sports books. His latest book, Favourite Cricket Yarns, is available from www.cricketbooks.com.au
Comments
comments
0 comments