---
Reading Time:
4
minutes
LAWRENCE MONEY still dreams of 1964 and that long-ago Demon premiership. Asked to predict the outcome of Season 2018, he dared to dream again:
IT IS 30 September 2018, and, as I look back at the footy season past, it seems like a dream. The mighty Demons are premiers at last after 54 years in the wilderness, the countless disappointments of the past now just fading memories.
The Dees reduced the GWS Giants to pygmies in the Grand Final yesterday. We thrashed the Harborsiders by over 10 goals, parcelling up the game by half-time, which meant that my fellow Dee die-hards and I could really enjoy the experience. Now the red and blue scarves are all over town, the MFC flag is up on the Cuz's flagpole in Kew and all is well with the world. I've even dusted off my framed 1964 premiership poster.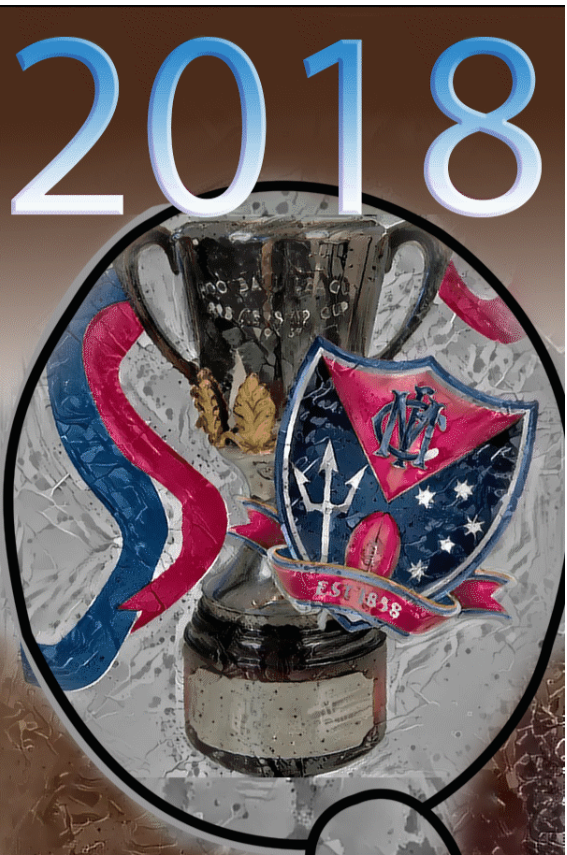 Perhaps the only downer was the fact that sharp-shooting Jack Watts, the former Number One draft pick we nurtured through a long teething stage at Melbourne before he was inexplicably shunted off to the Power, won the Coleman Medal as season's top goal-kicker. Dammit, with him we could have won the GF by 20 goals.
However, on the plus side, Michael Hibberd's Brownlow win was a real thrill, particularly as my Bomber mate Storker had claimed Hibberd was a dud after he left the Dons and headed for Demonland. And how about that game by Norm Smith Medallist Christian Petracca?
It sure was an interesting season in 2018. And some of those ladder placings at the end of the home-and-aways were quite unexpected.
1. RICHMOND:  No surprise the 2017 premiers finished top but very surprising the way they faded so badly in the finals, going out zip-two after Dusty Martin wrenched a Huttons bicep giving a Don't Argue in the second semi.
2. MELBOURNE: Oh yeah!
3. GWS: The favoured sons of the AFL hierarchy flopped again despite Demon reject Tom Scully covering an average 65 kilometres a game (although not necessarily with the ball). The Giants' ongoing September woes in this and future seasons will gradually erase the memory of the Pies' Colliwobbles and create a new AFL finals dysfunction – Westywimpitis
4. COLLINGWOOD: All opposition fans were pleased to see the Pies make the finals — because it is such an exquisite joy to see them lose another one. If only Scottie Pendlebury wasn't such a damn good sport, and so good to watch, we could enjoy it even more.
5. SYDNEY: Turns out that all those mysterious remarks that coach Longmire mutters behind his hand in the coach's box were exasperated admissions that his boys were not up to the mark this year. They went on to prove he was right.
6. ADELAIDE: Got to the finals through home-ground advantage then bombed through away-from-home disadvantage.
7. BULLDOGS: Even I wanted them to win another for Bob Murphy – but not this year.
8. ESSENDON: Started the season well but only just scraped into the finals. Dons old-timers muttered darkly: "If only Melksham and Hibberd hadn't pissed off to Melbourne." Yeah, it's a shame.
9. ST KILDA: Good but not good enough. Even during the periods in which they beat the Dees 14 times in a row the Saints couldn't land a flag. But that says more about how crappola the Dees were before the Melbourne Resurrection.
10. HAWTHORN: Without Hodge, Lewis, Mitchell et al, Clarko's tired old leftovers tumbled down the ladder. Isaac Smith continued to miss clutch shots for goal. Jack Gunston, bewildered by his switch from one end of the ground to the other, lost the plot. Jeff Kennett went very quiet, which was a blessing for everyone.
11. NORTH MELBOURNE: The tension of having a coach who looks exactly like the coach of an opposition club eventually proved too much to handle.
12. GEELONG: Did okay until all the midfield hamstrings started to go. "Pop" Ablett. "Pop" Dangerfield. "Pop" Selwood. All they needed was a weasel.
13. BRISBANE LIONS: Hard to believe they were three-peaters just 15 years ago. The Lions used to play footy like the Harlem Globetrotters. Now they play like Henry Klutz, the one-armed janitor at the Harlem jazz club.
14. GOLD COAST SUNS: It was an early eclipse.
15. PORT ADELAIDE: Ex-premier Jay Weatherill blacked out South Australia but you can't blame him for pulling the plug on the Power. Port players did that all by themselves.
16. CARLTON: All they needed was another 17 Crippses but, seeing only one was available, the old Dark Navy Blues went AWOL.
17. WEST COAST: No Priddis, no Mitchell, no Eagles. Wave goodbye to the nice men from the west, junior.
18. FREMANTLE: "Freo heave-ho." Do they still sing that dopey song? Fittingly, they went down the same way as their anchor.
So, there you have it. An amazing season and a flag at long last for the dynamic Dees. Does life get any better than this? It all seems like a dream.
Unfortunately, it was. I have just woken up. Now to make breakfast…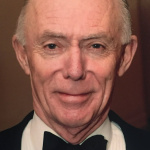 Lawrence Money has twice been named Victoria's best newspaper columnist by the Melbourne Press Club. He wrote columns for 37 years on the Melbourne Herald, Sunday Age and daily Age — and in Royalauto and Your Sport magazines — before retiring in 2016 after a 50-year career in journalism.
He still treads the speaking circuit, does radio gigs, tweets on @lozzacash and chases a long-gone 13 golf handicap. He clings to the eternal hope that the Melbourne Demons will once again win a flag.
Comments
comments
0 comments