---
Reading Time:
4
minutes
HE STANDS alone among the SPORTSHOUNDS tipsters but that's what we have come to expect from TERRY BROWN. You may question his logic, but his preview of 2018 produces an outcome that a horde of rabid supporters will embrace:
FOOTY TIPPING is not rocket science. It is a damn sight harder. Each March the experts put their heads together like Pol Pot tidying up. Hacks whose maths run to counting how many press room party pies Robbo has smashed by quarter time, and how few are left now, suddenly think they can beat the odds.
They don't know, of course, there are 640 quadrillion different ways the 2018 AFL ladder could end up. Don't believe me? Check for yourself. Count one a second and get back to me in 20 billion years.
Those experts are just like Bambi's blind brother – no eye deer.
They weigh the draw, study the form and consider the trades. The more astute might ditch their socks to count to 18 or try to put Robbo off his pies.
None of that will help, though, because footy is a funny game, Footy Show jokes excepted.
The experts have as much hope of tipping the ladder as Sam Newman has of becoming Lord Mayor or relevant.
Sam's boss, though, has a few more clues.
Quoth Eddie: "Hate is the glue that binds us together".
And in that mean spirit, some 2018 predictions …
The ladder
Runner Up: GWS. A benign and hapless lot with awful jumpers and a worse song. Spotless Stadium should be renamed Soulless. Worth a sympathy vote.
Third: Gold Coast Suns. Half-baked like its fan(s). More a melanoma risk than a premiership threat.
Fourth: Brisbane. Much like the Wizard of Oz one, these Lions lack the nerve. They wear shorts and long socks like every bloke in Brisbane, like it is ok!
Fifth: Fremantle Dockers. Talk like pirates, play like quokkas. Their song has more Yos than a roomful of rappers, more Hos than Donald Trump's Teledex. SAD!
Sixth: Port Adelaide. Team as toothless as its supporters. Best known for surrendering their magpie with barely a whimper. South Australia's other power problem.
Seventh: West Coast Eagles. Used to fly high sometimes but driving high is more their go. Not likely to set the new Perth Stadium alight this year or any other. It is purpose built on 400,000 cubic metres of asbestos.
Eighth: Sydney Swans. So proud of their heritage they moved 880 km to escape it. Fervently supported by South Melbourne fans who tearfully swore off footy until the Swans started winning.
Ninth: Adelaide Crows. The Crows are both the pride of South Australia and the first and only team to sell their club song to a Japanese car manufacturer. Pride my ass.
Tenth: North Melbourne. With the second-best Scott coaching and the second-best Tarrant playing, second half of the ladder seems about right. Percentage!
Eleventh: Melbourne. Cursed after the '64 flag, they've got demons all right. More disgruntled pensioners there than 3AW talkback. Time to wax the skis.
Twelfth: Western Bulldogs. After coming from nowhere in 2016, the Scrays found their way quickly back there, like a dog returns to its vomit. Syd the bulldog lost the will to live. Expect the usual dog of a year.
Thirteenth: Hawthorn. Jumpers styled after a communal nappy change table. Success. Smugness. What's not to hate?
Fourteenth: Geelong Cats. Winning might make Chris Scott smile. We can't have that.
Fifteenth: Essendon. If whining was winning, the Dons would have four straight flags and be loading up for five. It is hard watching the Bombers' misery, but nothing worthwhile is easy.
Sixteenth: St Kilda. The Saints have one flag in 144 years – how gross! (geddit?) The culture at the club couldn't set a Petit Miam yoghurt. Remember Heath Shaw's Smother of The Century, Sainters? Milney's cruel bounce? Hope so.
Seventeenth: Richmond. The Tigers are footy's Bitcoin. All bubble and BS. Heading down the ladder quicker than Molly Meldrum.
Wooden spoon: Carlton forever. After WWII, Carlton tossed up changing its nickname to the Cockatoos. They should have. Cocky sums them up. Like Captain Carlton's hovercraft, they run on hot air but rise to no great heights. Working on their worst flag drought in 154 years and fourth spoon of the millennium. Karma. Smug without cause and proud of a rich tradition that includes renaming their hole of a ground every couple of years and playing in light blue shorty pyjamas. Nope.
And the winner is …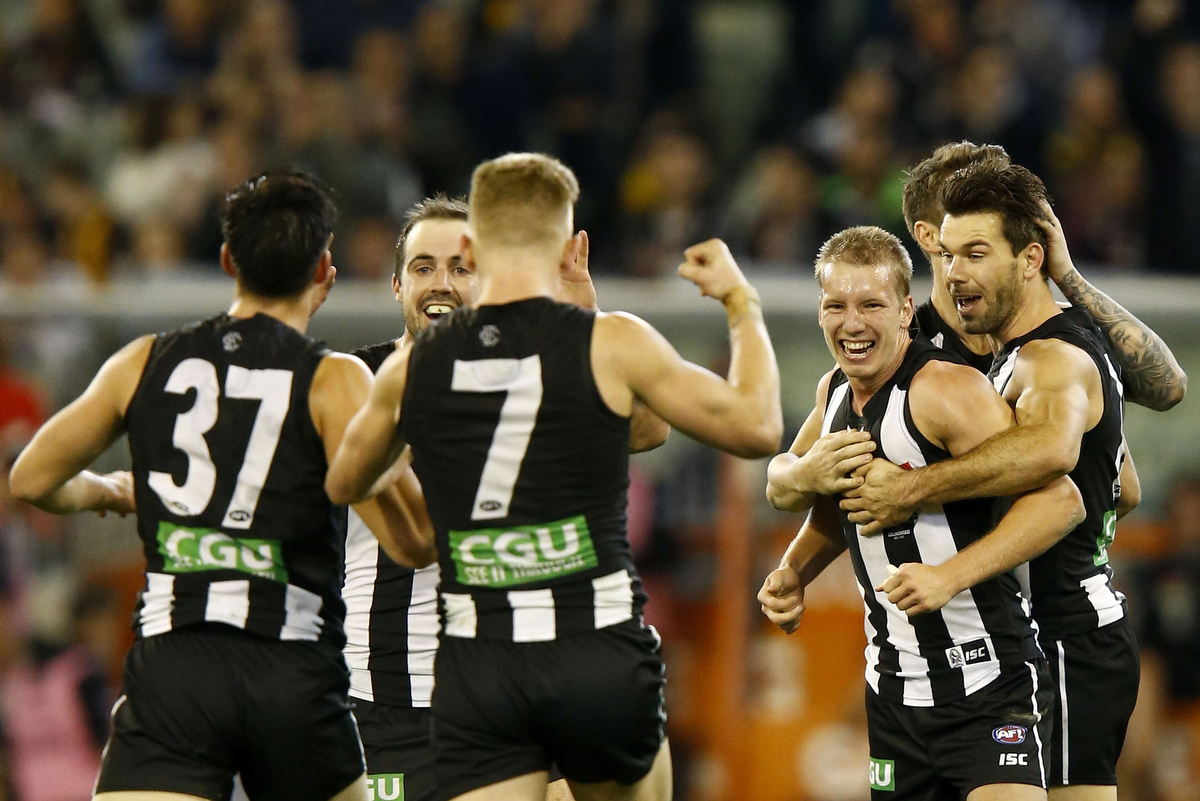 Premiers: Collingwood. The AFL has given the Pies a decent draw this year. Heads will no doubt roll. De Goey's dog is the only realistic threat. Talking back to backs here.
Brownlow: Mason Cox. Has to duck whenever Elon Musk launches a rocket. How could the umps miss him?
Norm Smith Medal: Steele Sidebottom, because a name like that should be on an honour board.
Coleman Medal: Josh Daicos.
Mark of the Year: Jeremy Howe was robbed. Payback time.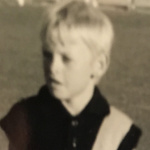 Author:
Terry Brown
TERRY BROWN worked for many years as a general reporter, columnist and colour writer at The Sun and Herald Sun. He is now an academic lecturing in journalism and is an unpublished novelist.
Comments
comments
0 comments