---
Reading Time:
6
minutes
THE WEEK THAT WAS: If the AFL player movement system isn't broke – and it isn't – then don't fix it, says chief writer RON REED:
CALL US old-fashioned anti-progressives but there are a lot of us who cringe when the AFL arbitrarily makes fundamental changes to the way footy is played and managed, with little or no consultation with the fans. The other word for us is traditionalists. And judging by the Herald Sun's letters page on Friday, we're out in force and up in arms again – this time over the plan to introduce a mid-season merry-go-round which will enable players to switch clubs halfway through the premiership campaign. The chief, Gillon McLachlan, is pushing it as hard as he can go so that means it is inevitable not this year – small mercy! – but certainly next year. Or is it? It's only a few months ago that the same inevitability applied to the move to scrap one of the enduring features of the game, the umpire's bounce, but wiser heads at the Commission table over-ruled it, perhaps believing – as we do – that every time the game loses some part of its uniqueness it is diminished in the eyes of those who have loved it for decades. Long live that attitude!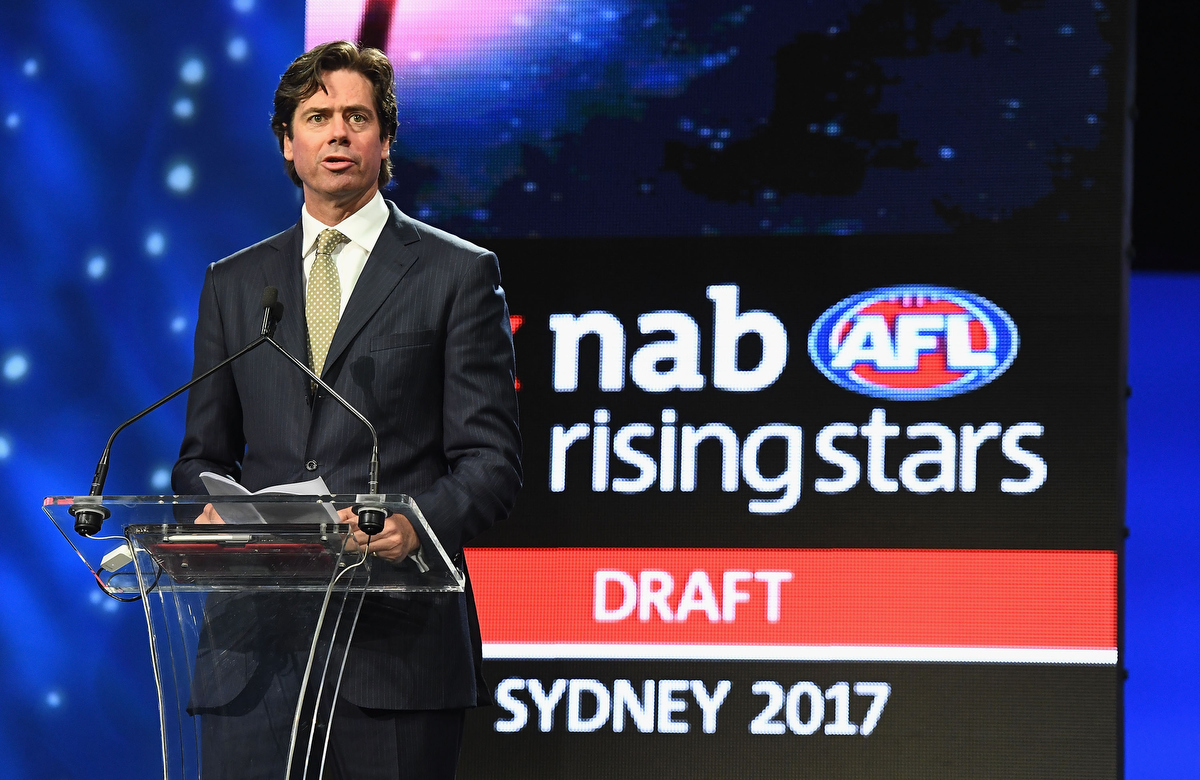 This latest move is not original thinking. Mid-season "clearances" – remember that now obsolete term? – were in vogue in the old VFL in the 70s and 80s, but were eventually discarded. There must have been a good reason for that and my guess is that it did not sit well with the concept of club loyalty – the notion that we're all in this together, for better or for worse – which was still a "thing" in those days, albeit already fading fast. There's not much of it left now – the enormous traffic between seasons has guaranteed that – but that's no reason to dilute it even more, while making it even more difficult for fans to keep track of who's who. As fan JJ wrote in the Herald Sun: "This would do nothing to even up the competition and just make the strong clubs stronger. If loyalty isn't dead yet, this will kill it off completely." There were far more seconders for the sentiment than those in favour of the change.
When The Footy Show returned (already?!) on Thursday night, its new recruit Chris Judd declared himself to be no fan of the plan, suggesting that as a club you back your football department to get it right at the start of the season and then you go as hard as you can with the best you've got. Precisely. But that didn't seem to align with host Eddie McGuire's opinion, but it wouldn't, would it? As a club president, Eddie is always going be in favour of anything that might give Collingwood the slightest kickalong to another flag.
The AFL seems to have two rationales: one, that mid-season player movement works well in other sports, notably soccer and rugby league. Two, that it will make it easier for clubs to rebuild and progress. But why would we want to copy soccer and league when neither is as remotely popular in this market as footy? And have not the past two seasons thrown up drought-breaking premierships for the Bulldogs and Richmond, with many tipping the long-suffering Melbourne Demons to follow suit this year? No, the system we have ain't broke, Gill, and doesn't need fixing.
And just while we're talking about The Footy Show, the revamped version – new faces, net set, new segments, all having consumed many dollars and hours of preparation – was a disappointment. It was flat and unfunny. The boys at The Front Bar over on 7 won't exactly be crying into their beer.
The Footy Show was a ratings fizzer, pulling 173,000 viewers, well beaten by Channel 10's Gogglebox with 207,000. It also probably did itself no favours with Sam Newman up to an old trick, tipping a sexist bucket on a female journalist, the Herald Sun's Susie O'Brien.

AUSTRALIAN cricket hasn't had a good week on the sportsmanship front – but it hasn't been all bad. The Victorian Bushrangers earned plenty of applause from those who knew (and there weren't many because this went virtually unreported in the mainstream media) of their gesture when promising young batsman Will Pucovski was forced to retire hurt during the Sheffield Shield match against NSW at the new-look Junction Oval.
Under new rules dealing with concussion, the Bushrangers were permitted to replace Pucovski for the rest of the match with a substitute. They nominated veteran all-rounder Dan Christian, who contributed a few runs. With NSW needing just over 300 to win the match in the last innings, Christian's medium-fast bowling would have been a handy extra option and there was nothing to prevent Victorian captain Aaron Finch taking advantage of it. But Finch, who enjoys a well-earned reputation for playing the game the right way, and coach Andrew McDonald decided that as Pucovski was not a bowler it would be inappropriate – unsportsmanlike, to employ another word for it – to use his substitute in that way. Victoria won anyway.
The substitute rule, introduced after Test batsman Philip Hughes was killed by a bouncer – delivered, coincidentally, by the same bowler who struck Pucovski, Sean Abbott – is an excellent piece of legislation, but the Christian episode highlights that it is capable of being exploited. For instance, if the Bushrangers had so many runs when Pucovski was hurt that they didn't require any more to ensure they wouldn't lose, but still needed to take 10 wickets to win, could they have replaced him with a specialist bowler? According to Cricket Victoria manager Shaun Graf, the answer is yes. "It's a very grey area," he said, adding that while the rule does mention "like for like" there has been no attempt to articulate exactly what that means. That needs to be done.

ANOTHER feel-good news item from the Junction Oval game was the retirement, immediately it finished, of popular NSW batsman Ed Cowan, 35, whose 15-year career with the Sydneysiders – split by six seasons with Tasmania – was a masterclass in making the most of what you've got and enjoying the game for its own sake, rather than as an exercise in accumulating fame and fortune. He wasn't a champion, but he managed to play 18 Tests for 1,001 runs at 31.28 with just the one, priceless century, with just over 10,000 first class runs in all. Cowan has also proved himself to be an eloquent writer and talker on the game and will be a most welcome addition to the crowded ranks of ex-players in the media.

SPORTSMAN OF THE WEEK
Winx. Again. Is this getting boring yet? Not in the slightest. Theoretically, every race brings her closer to the streak stopping and that just ensures the competitive tension and the magnetism of the spectacle never diminishes.
WINNER OF THE WEEK
We were going to say the Oz cricket team but their triumph in the first Test has been shoved into the background a bit by less salubrious aspects of their performance. So, we'll go with Graham Arnold, who has been rewarded for a highly impressive playing and coaching career by being appointed the coach of the Socceroos for the four years following the forthcoming World Cup in Russia. He can be a prickly character but that scarcely matters – he has well and truly earned the opportunity.
LOSER OF THE WEEK
David Warner, hands down. The Test cricket vice-captain is $13,000 out of pocket, his already dusty image further trashed and his aspirations to the Test captaincy surely compromised for the foreseeable future, if not permanently.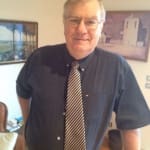 Author:
Ron Reed
RON REED has spent more than 50 years as a sportswriter or sports editor, mainly at The Herald and Herald Sun. He has covered just about every sport at local, national and international level, including multiple assignments at the Olympic and Commonwealth games, cricket tours, the Tour de France, America's Cup yachting, tennis and golf majors and world title fights.
Comments
comments
0 comments