---
Reading Time:
5
minutes
HE IS Australia's second-best batsman – but is David Warner still the second-best man to hold Australian sport's No 1 job, asks chief writer RON REED:
IF TEST CRICKETER David Warner is to be believed – and he definitely is adamant about it – that opponent Quinton de Kock insulted his wife in a "vile and disgusting" manner, then he is entitled to be cut some slack over the infamous stairwell stoush that has so inflamed the Test series against South Africa. Most blokes would react angrily to such provocation and many would take it further, with the agitator likely to wear something very physical. It didn't quite come to that, which might have been more good luck than good management in that Warner's team-mates were on hand to restrain him.
Presumably for both these reasons – the unacceptable nature of de Kock's remarks and the narrow avoidance of violence – Cricket Australia has closed ranks and opted not to discipline Warner internally for what was still an unedifying embarrassment to the game with potentially serious ramifications. This allows him to continue as vice-captain and therefore one step away from occupying the most prestigious job in Australian sport, if only temporarily, should the captain, Steve Smith, become ill or injured. Many will see that as a feeble response to a dereliction of self-control that had Australian cricket in general squirming. There has not even been a reprimand, at least not in public. It is a cop-out that could come back to haunt them.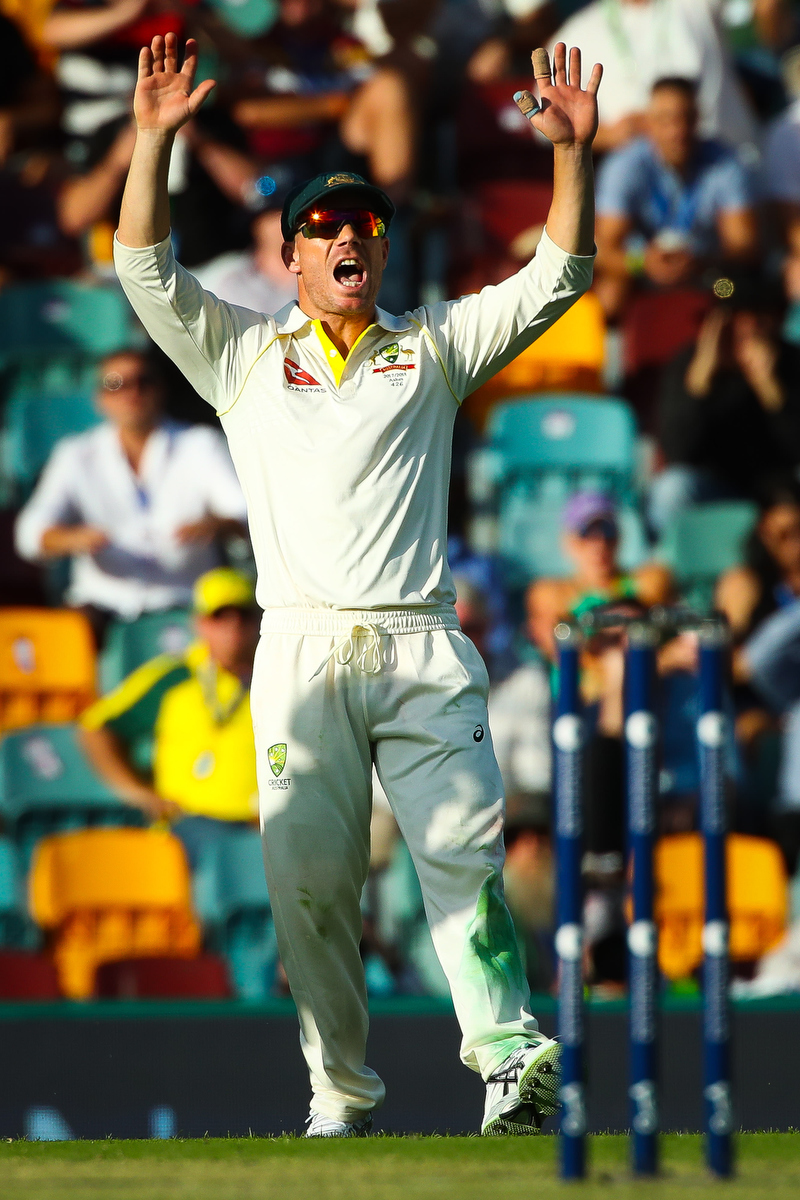 The ICC's punishment for bringing the game into disrepute has been a fine of about $13,000 and three demerit points, one short of an automatic suspension for a Test or two one-day matches. Given the millions Warner's brilliantly explosive batting brings in, the fine won't cost him much sleep. But the points penalty means he must now pull his head in, big-time, for two years. It leaves open the disturbing possibility that if he is called upon to take the reins for one or more Tests during that period – and given the intensity of the playing schedule there are certainly no guarantees Smith can stay fit and healthy for the duration – one more indiscretion, the slightest slip on the tightrope he is now walking, could lead to him becoming the first Australian Test captain ever to be banned for disreputable behaviour.
Imagine the uproar if that happens. It would be humiliating enough if it was Smith, whose leadership – especially the luke-warm level of public respect for it – is still very much a work in progress, unlike his incomparable batting. But Warner is downright unpopular and such a scenario would be seized upon as a train wreck that had been waiting to happen and which CA should have anticipated well in advance. Like, right now. It will be a nervous vigil for chief executive James Sutherland.
As any inspection of social media over the past week will quickly confirm, Warner is on the nose with sports fans like no other cricketer in memory, regardless of whether he lost his temper for a reason. There will always be exceptions, those who embrace the attack-dog mentality and operate by the old gunslingers' credo, get them before they get you. But to the vast majority, he comes across as more unlikeable than those other two whipping boys, tennis brats Nick Kyrgios – who it must be said is well on the way to rehabilitating his image, and good on him – and Bernard Tomic, who is not.
Warner is clearly not unaware of this. He has been engaged in a very deliberate charm offensive for the best part of two years now, cleaning up his act on the field and earning the in-house nickname "the Reverend" – with limited resonance. Married to a semi-famous sports star and the father of two young daughters, he cultivates the image of a dedicated family man – which he no doubt is – with his prolific tweeting. He is also a superb player, of immense value to Australian cricket. But somehow these considerable positives have never quite compensated for the belligerent street-fighter who lives within, and whose relationship with the so-called spirit of cricket appears so tenuous.
It's not simply what words he uses – calling de Kock a f****** sook, as he did moments before the stairwell incident, wouldn't in itself win a gold medal at the sledging Olympics – but the sneering, antagonistic tone of it is what gets up opponents' noses. The same can probably be said for his tirade at young opening batsman Aiden Markram whose calling error led to Warner being able to run out South Africa's best player, AB de Villiers, for a match-turning duck. It's ugly and offensive. And as one former Test captain, Ian Chappell, suggested this week, stupid and dangerous. "Don't forget one of the parties will have a bat," he said, conjuring up alarming visions of one-sided armed combat.
Hopefully that's drawing a long bow – although those with long memories haven't forgotten the Dennis Lillee-Javed Miandad explosion in Perth all those years ago, when a bat was raised in anger and a kick aimed — but when the provocation is as relentless as Warner sometimes makes it, sooner or later the recipients are bound to bite back in some shape or form. That scarcely excuses the alleged crassness of de Kock's response – but he is not burdened by Warner's lurid backstory, which includes aggressive texts to journalists and the infamous bar-room incident with England's Joe Root, which earned him an earlier banishment from the team along with an extremely terse rebuke from Sutherland. And now this. One is irresistibly reminded of the adage about leopards and their spots. Which brings us back to his captaincy aspirations, now being fulfilled to a lesser extent with the Twenty20 team.
Quite rightly, leadership appointments are taken very seriously by the suits who sit around the table at the CA HQ in Melbourne, and who currently include one of the most successful and respected men to have held the job, Mark Taylor. When Taylor stepped down in 1999, Shane Warne coveted the role, but it went to Steve Waugh instead and the leg-spin legend was restricted to a few games in charge of the one-day side, never trusted with the far more prestigious Test task. That was despite many believing that not only was he the best player but also the best strategist – his wild colonial boy image wasn't acceptable. That was still the case when he was overlooked again for Ricky Ponting and was also why it took as long as it did for him to join the icons who have been immortalised with statues around the MCG.
There is a not-so-subtle difference between Warne and Warner and it's not simply the slight variation in their names. Yes, Warnie enjoyed the cut and thrust of sledging, and sometimes overstepped the mark, his ugly send-off to mild-mannered South African batsman Andrew Hudson early in his career perhaps the most regrettable example. Another former South African cricketer weighed in the other day with "all Warnie ever did was call you a c*** all day," which was probably true but equally his philosophy was to laugh it off over a beer afterwards, which was his advice to the current antagonists in a tweet this week. Warne appears to be on good terms with old foes from all over the world these days and is a highly respected pundit on all matters to do with the game and how it is played. He has usually managed to present as the likeable larrikin, even if it sometimes took a while for that to crystallise.
That's a trick that Warner has never quite learned – and at 31, he is fast running out of time to do so.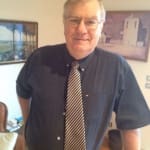 Author:
Ron Reed
RON REED has spent more than 50 years as a sportswriter or sports editor, mainly at The Herald and Herald Sun. He has covered just about every sport at local, national and international level, including multiple assignments at the Olympic and Commonwealth games, cricket tours, the Tour de France, America's Cup yachting, tennis and golf majors and world title fights.
Comments
comments
0 comments