---
Reading Time:
7
minutes
WITH BIG changes to the AFL's trade and draft periods clearly on the agenda, COLIN DALE (son of 1950 Essendon premiership player Alan) looks at the possibilities and the pitfalls. Could these changes mean the end of club loyalty – something that is so dear to the heart of footy fans?
IT'S A HORROR trade story that is best left to those north of the Murray to ponder. Star Rugby League rookie announces he's signed with arch rival – with over 15 months to go before the start of 2019 season.
Young back rower Angus Crichton will play this entire NRL season with current club South Sydney having already penned a deal with the Roosters – even before setting foot on the field! While the Rabbitohs say they are "disappointed", there's no outrage or backlash. Their head coach is "comfortable" with his star playing the full season before joining the enemy. The club, he says, is "very resilient" as are the fans.
Resilient? I'd say the long-suffering rugby league supporters must be part masochists. Or, more accurately, have become completely conditioned to the unrestrained trade merry- go-round, that even the code's executive admits is chaotic, and are at a loss on how to fix it.
It's a recurring nightmare trade story in the NRL. It's left league fans again shaking their heads and administrators scratching theirs.
Yet at the same time as the NRL have announced they are now considering going down the Aussie Rules trade period path, the AFL's PR gurus are softening us all for wholesale changes leading to much greater player movement.
The league now appears certain to want to follow the paths of other codes. But do we need it? Do we want it? What could it look like? Will it cause the end of club loyalty? And will passionate footy fans tolerate it?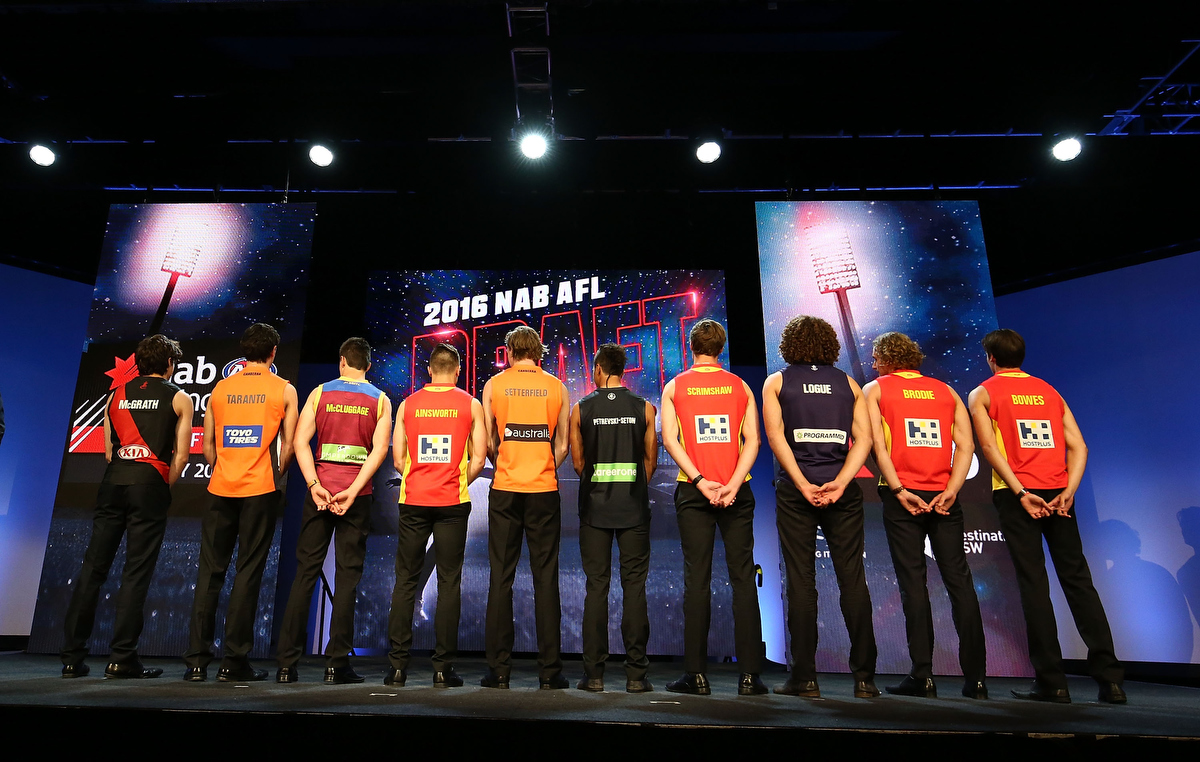 It looks like supporters are simply going to have to wear it. Virtually every AFL pundit agrees changes are in the wind. "It's going to happen," Bomber legend Tim Watson said. "It won't happen this year … they need a little bit more time to work out what structure they want to put around this to make sure it will happen." And the AFL's Fans Association says whether those in the terraces like it or not "they better start getting used to it".
"In the NRL, fans have got used to players going elsewhere but this would be a big cultural challenge to the AFL fan and would take some adjustment," Association President Gerry Eeman said. "But it doesn't mean it can't happen.
"Whether we will see a change in this culture, well, I suppose we will. The majority of fans will find it hard to adapt –  but have no choice."
Do we have to follow other codes and make changes? The AFL certainly believes so with CEO Gillon McLachlan leading the charge, saying a mid-year draft would help fast-track struggling clubs up the ladder as well as allowing clubs to target and recruit players to fill specific roles for the rest of the season. He's been backed by a number of coaches, the most enthusiastic being Richmond premiership coach Damien Hardwick who says it is "farcical" that clubs can only improve their lists once a year and that the league was "behind the times" when it came to player movement.
Veteran football scribe Mike Sheahan isn't so convinced. "In my experience, any change of this nature inevitably benefits the stronger, smarter clubs to the detriment of the weaker clubs. I don't like the idea of the premiership contender cherry picking mid-season from a bottom club."
McLachlan scoffs that lower clubs would lose intellectual property during the season. "You don't have to do the trade if you don't want to," he said.
While the debate continues, the AFL admits many supporters won't want it. "No one likes change generally – our clubs like it as little as anyone," said McLachlan. "The reason some people don't like it is because they think of the emotive side to the trade but it's no different to the end of the year."
Yet our game is unique and this is reflected in the massive following and passionate crowds the game attracts. Will changes affect this? The fans association believes it will.
"Our fans and our game are different – it is embedded in the deep tribalism of its supporters," Eeman said. "It's hard to figure out how this deep-rooted culture developed – but the tribalism is a unique part of the game. This embedded club tribalism would make it so hard for fans to see players in one colour one week and a different colour the next."
How it could look and operate is currently being thrashed out by a "player movement working party" of AFL clubs and officials, which is being led by the new football Operations Chief, Steven Hocking.
From small tweaks to complete open trading in the middle of the season have been suggested. A push to replace the current round part-bye system to a one-week bye, accompanied by a mid-season trade bonanza, has also been proposed.
While Hocking has said he is sympathetic with Hardwick's point of view, he's expressed a welcome cautious note on too rapid change. "If you opened it completely and said, there, bang, a Pandora's box – who knows what would happen," he said. "So, I think a staged approach is what we need to work through."
Again, Hocking needs to only look north to see the pitfalls of losing control. Rugby League lost a 1991 Federal Court restraint of trade ruling – and has never fully recovered. Legend coach Wayne Bennett says he's sick of constant speculation and movement of off-contract stars in their "chaotic" market. "That (a draft) won't happen unfortunately. Players and player managers have too much power," Bennett said. "We had our chance 20 years ago to grab it, but it was taken to court and the draft was over. It exists in the AFL because of the co-operation between them and the Players Association and we don't have that."
After the most dramatic off-season of defections in the NRL's history, even their CEO Todd Greenberg admitted: "I understand that criticism and I'm open to finding a better solution – if there is one."
And Hardwick, while advocating for free agency, said: "The players have all the power at the moment, and we probably should get something back for that."
A move that would not be so conflicting to fans, is allowing more freedom for promotions to AFL from lower levels, something that has strong support from stand-alone VFL side Williamstown's coach Andy Collins. Collins has overseen the likes of Kane Lambert, Adam Marcon and Andrew Gallucci find their way on to AFL lists in recent years.
According to Collins, a three-time Hawthorn premiership player, who started the 1986 season with Sandringham and ended up that season with the Hawks, giving AFL clubs the ability to raid State league teams to fill list vacancies during the home and away season would mean more similar success stories.
Instead of mid-season drafts, Collins says any player not tied to an AFL club could be considered a free agent. "Once the AFL have drafted players and overlooked others, as soon as they're 19 or 20 they should all, to me, be free agents. If a club wants to pick them up, they should be able to, without having to go through the draft system. It would mean real interest in State leagues and in those players and that would be a lot better for all State leagues throughout Australia."
This would also be much more palatable to supporters, according to the AFL's Fans Association as it doesn't "break the tribalism of club fans". Although consideration would have to be made to compensate lower clubs that have lost players.
But are we all getting too misty-eyed about loyalty, tribalism and our love for our players? Shouldn't we all be a bit more mature and applaud the Melbourne Storm fans who cheered on Cooper Cronk throughout last season, even though he announced he was moving back to NSW? Let's face it, players have moved clubs from the very beginning of the VFL.  North Melbourne's famous drought-breaking flag of 1975 came about via massive defections under the old 10-year rule. We had a fairly non-fluid mid-season draft in the early 1990s. A total of 110 players have been traded under the current system over the past three years. Even my father, Alan, moved to St Kilda from Essendon mid-season in 1956 after being pushed out of the centre by a young Jack Clarke.
While I should be more mature and sensible, I know my black and red blood would have me booing every time he got a kick for the Saints. Sorry Alan.
Yet it appears that many of us are looking through rose-tinted glasses when it comes to player club loyalty. To those in the know, it's already gone or is on its way out.
Football's most recognised cheer squad member, Collingwood's Jeff "Joffa" Corte, says there is no player loyalty now and supporters don't feel any closeness to players today.
"We've become a bit desensitised to the trade now, we are so used to seeing players just go. We all know it's part and parcel of the game now. The players know it, we know it, it's expected to happen every year."
He says while not knocking the modern player of today who can be out of a job if he loses form, fans felt much closer to players 30 years ago "who were a true representative of the supporter".
"We were there because we loved club and jumper, and the player was there because he loved club and jumper. Today players are there not because of the club, but because they are earning such high money – while we're still there in the outer, loving club and the jumper. Can you see how things have changed?"
Fans President Eeman agrees. He says player loyalty is not what it was – and will only get worse. "It's a sad thing, because it is something lost. There's a certain romance to a young star becoming a one-club player – and that's something that fans cherish, but it's going to become more and more obsolete."
Eeman believes that AFL tribal loyalty is already slowly starting to shift because fans are being trained to become accustomed to change.  "Fans do adjust. Look at the night Grand Final, we're being acclimatised to the idea. We live in a modern world and player movement and change is somewhat a reflection upon society. We live in a flighty world where we can all move jobs and have many different employers. The changes to player movements are part of a broader trend where we have an abundance of choices.
"Look, at the end of the day I would love a Paddy Dangerfield coming to my team and most supporters would be rapt to have great players join their club. So much of the determining factor will be how certain trades effect your team."
Ok. Memo to Essendon recruiters: Go and get Paddy in the mid-season 2019 draft and I'm all for it!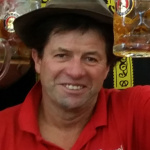 Author:
Colin Dale
Melbourne-born sports nut, Colin "Bomber" Dale began his career in journalism with The Herald as copy boy in 1980. Stints with the Sunday Press and The Sun followed along with a year with NTV Channel 8 in Darwin. Chasing his dream to work in Fleet Street and follow all sports and drink beer around the world, Bomber landed on his feet in the UK, founding a tour company specialising in festivals such as the Oktoberfest in Munich, Rugby Internationals and Royal Ascot. Prost!
Comments
comments
0 comments