---
Reading Time:
3
minutes
FORMER champions of the sport are freely pouring their time and enthusiasm into rebuilding Rugby in the Sunshine State, as PETER MEARES reports:
IF YOU WANT to play junior football in Queensland, you've got plenty of options.  Only in NSW is there such an even spread in the popularity of the four codes.  Rugby League is king, but AFL is fast catching up, with soccer and Rugby Union battling for third place.  There's no doubt that the Brisbane Lions' hat-trick of premierships boosted the popularity of AFL, who have also marketed their code better than their rivals.   Wherever you live in Queensland, there's an Auskick session somewhere nearby.
There are 57 junior Rugby League clubs within the greater Brisbane area alone and junior soccer attracts as many boys and girls as either of the other major codes.  Rugby, on the other hand, has fallen behind in playing numbers and the availability of clubs and clinics.  This is probably due, in no small part, to the lack of success of the Queensland Reds.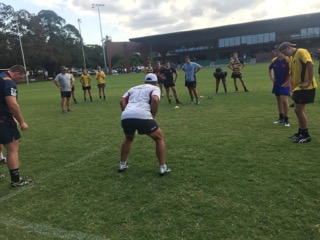 Back in the 70s, the Maroons (as they were then known) had arguably the strongest provincial team in the world.  Spearheaded by Wallaby legends, Mark Loane, Paul McLean and Tony Shaw, Queensland beat the British Lions, Scotland, Fiji, Wales, the US and most New Zealand teams, including the mighty All Blacks.
In the second Golden Era, with John Eales, Tim Horan and Jason Little leading the way, the Queensland Reds were again a dominant force.  They won three Super Rugby titles and formed the nucleus of the Wallaby team that won World Cups in 1991 and '99.
Since then, however, it's been a downward spiral, with the only highlight being a Super Rugby title in 2011.   Since the game turned professional in 1995, money has been funnelled into the top echelons of the game – the Wallabies and Super Rugby teams – while the amateur clubs have been left to wither on the vine.
So, if you want top coaching for youngsters, what do you do?   You do it yourself.
About five years ago former Wallaby lock Garrick Morgan asked his mate, Brad Free, if he could help a young halfback with his skills.  Free, a former Queensland halfback, was a Rothmans Medal winner in 1994 and, finding his path into the Wallabies blocked by Nick Farr-Jones and Peter Slattery, played most of his Rugby in the UK.  He soon had a squad of about 40 budding young halfbacks, whose passing is technically as good as their Super Rugby counterparts.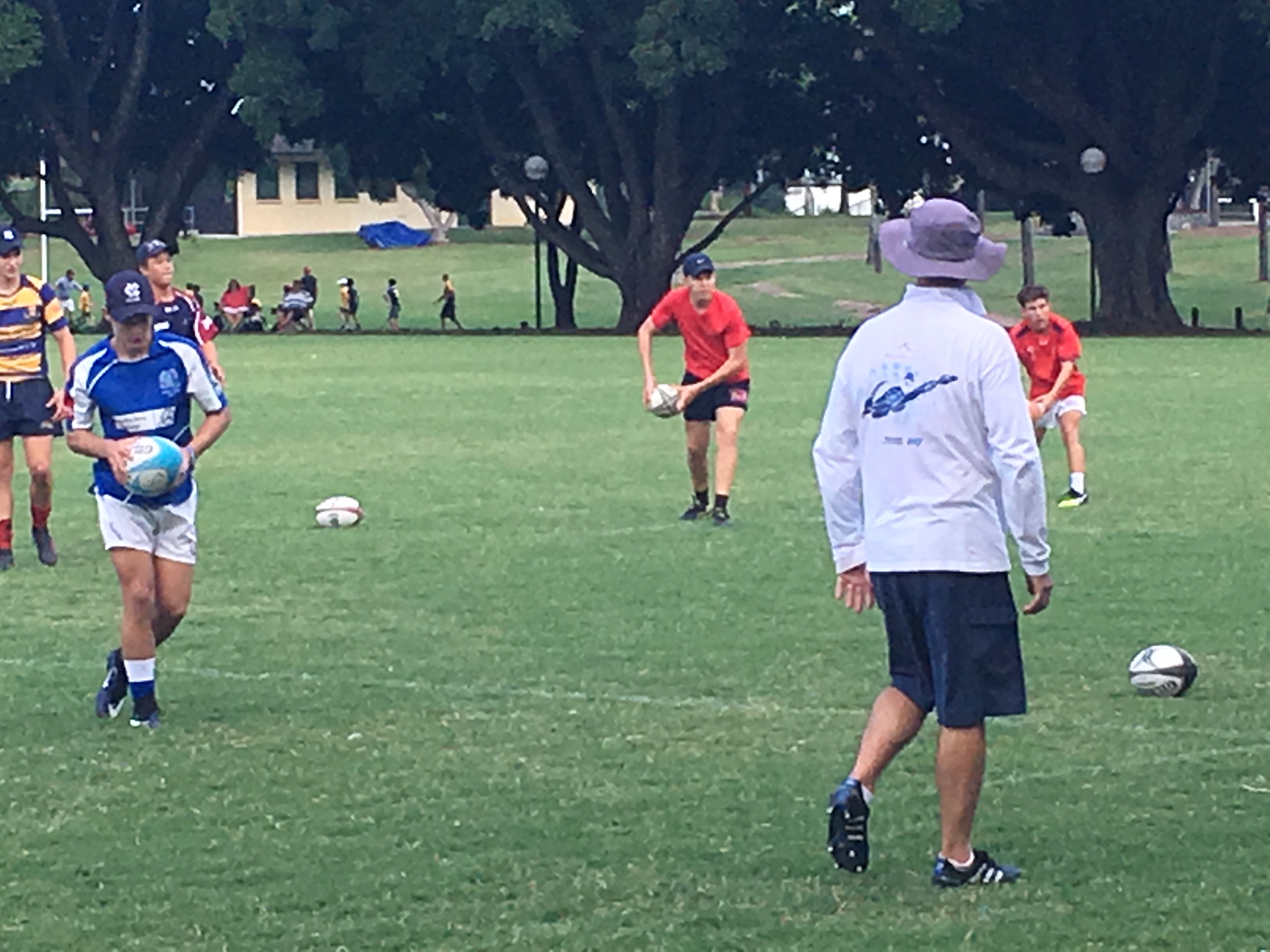 Among them was Tom Crowley, the son of World Cup-winning prop, Dan Crowley.  After two years' mentoring, Tom's game sense and skills have improved markedly.   There are now 20 former players, covering every position on the field, as well as strength and conditioning guru Ian King.  King was the fitness trainer during the Reds and Wallabies dominant era in the late 90s.
Also among the coaches are former Wallabies, Peter Slattery, Toutai Kefu, Greg Martin, Fletcher Dyson and Sam Cordingley.  There are also overseas internationals Tom Court (Ireland), Matt Holt (England A) and Jacob Raulini (Fiji) The clinics are for only for top players – GPS A grade or state representatives – aged 13-17.   The last session, held at Wests magnificent new-look facility at Toowong, drew over 200 players and was watched by over a crowd of about 350.  Future sessions will be held in June/July and then in September/October.
These C2K clinics, as they are called, have drawn approving responses from Queensland Rugby and sponsors alike.  The apparel company BLK, for example, has provided training jerseys for all participants and the QRU has made Ballymore available for the next session on Sunday, March 4 at 8am.   Oh, and did I mention – it's all free.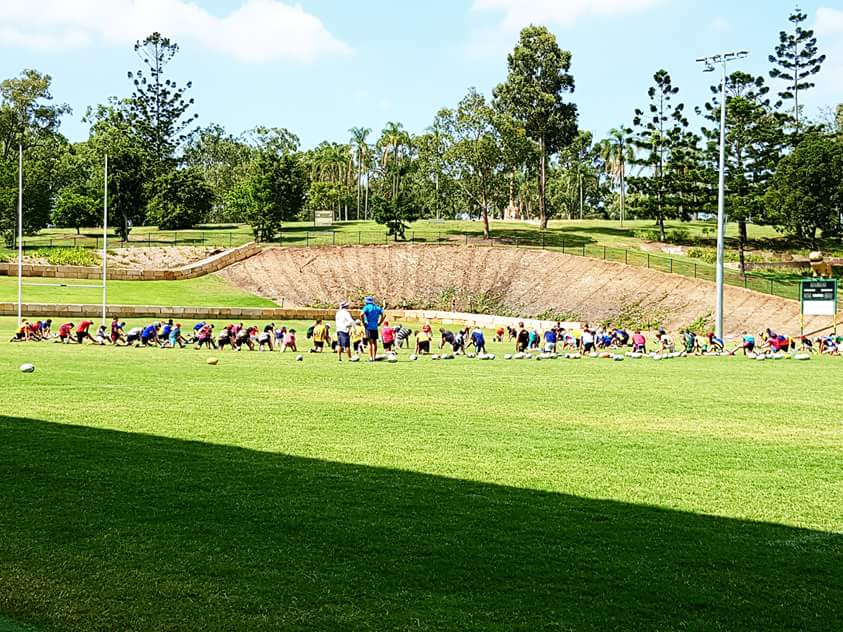 Why do the former players do it?  Ex-Reds and Wallaby prop Fletcher Dyson: "Rugby is full of good people wanting to give back.  Australia needs junior front row development and that's what we're doing – investing in tomorrow's Wallabies."
Ian King has the last word.  "As a young Rugby player I would have loved to have this rare opportunity.   Our goal is to provide experiences that are normally only available to senior representative players.  What a headstart this experience can give a young athlete!"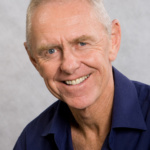 Author:
Peter Meares
PETER MEARES has covered sport on radio, TV and in print for 50 years. He's the author of six published books on sport. His favourite sports are cricket, rugby union, rugby league, athletics, golf and tennis. His career has included Olympics, Commonwealth Games and a host of minor sports.
Comments
comments
0 comments